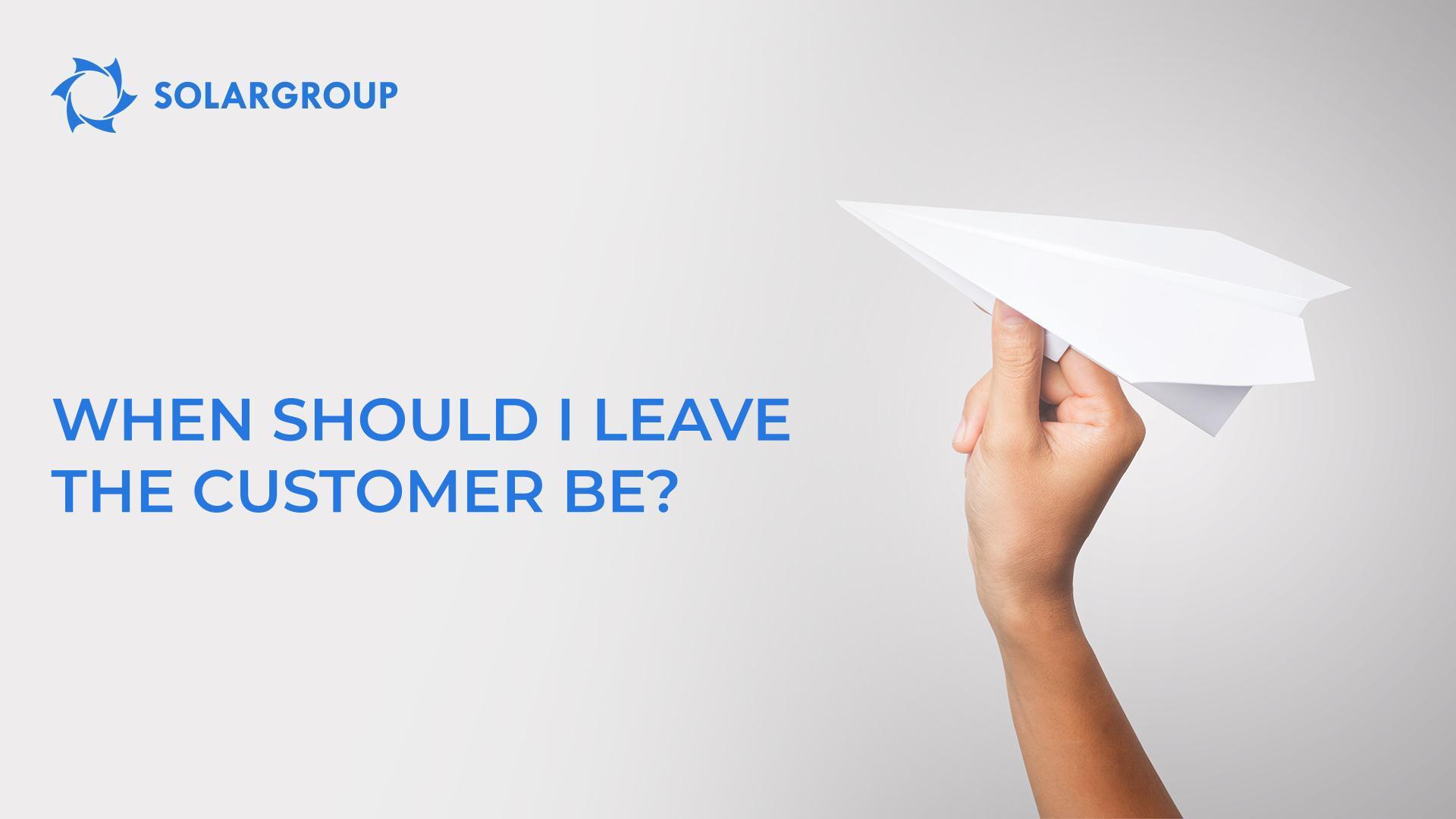 When should I leave the customer be?
27 Март 2023
You've closed your first deal. Help the customer purchase an investment package and complete verification (authentication in the back office). Can you now leave the customer be?

No! Even if this is your first experience in sales, you must have heard of after-sales support. It's important! And that's why:

• For a customer, you are the person who will help them solve emerging issues, because once you already did it, and the customer registered in the project using your referral link.

• For you, a customer is still a promising investor and partner, because, according to statistics, a person who makes an investment purchase once is more likely to make a repeat purchase than a new one.

After-sales support covers three areas:

1 – installment repayment control

2 – secondary sales

3 – engagement in partner business

In each of these areas, we are talking about mutually beneficial activities with the customer.

1. Installment repayment control.

Benefits for the customer: you remind them on time why it is beneficial to repay their instalment plan in full (they will get more than half of their shares in the purchased package when they make their last payment), they don't forget about the payment schedule with you, even if they miss the notification, you tell them how to proceed if they encounter difficulties.

Benefits for you: the customer is a participant in the project and a member of your structure, you earn a referral remuneration for quality work with them, you benefit from their loyalty and timely action.

2. Secondary sales.

Benefits for the customer: you keep up to date with the events in the project and are aware of current offers for investors available in the back office - with you they won't miss out on their profit!

Benefits for you: upsizing your investment package, buying a new one and other actions performed by the customer are the result of your quality work with them, which is why you earn your referral remuneration.

3. Engagement in partner business.

Benefits for the customer: a person may simply not know or realise that they have the opportunity to offset the cost of buying a package, to get additional or permanent income, and you tell them about it and remind them of it.

Benefits for you: you already have a loyal customer, he or she is interested in the project since they have invested, you can gain a partner with whom your work with people becomes easier.

As you can see, your work with the customer is not over once the deal is closed!

You will only leave the customer be if all these factors meet:

• they are not ready to invest,
• they don't need "Gift to a Friend",
• they are not interested in webinars and other events where they can learn more about the project,
• partner business doesn't appeal to them either,
• they can't recommend anyone to you.

And if this is the case, it's time for you to analyse your actions at every stage of working with the customer - a mistake has been made at some point. To understand where exactly, use "Partner Work Methodology".

And try again! You will do better with the experience and support provided by "Methodology".