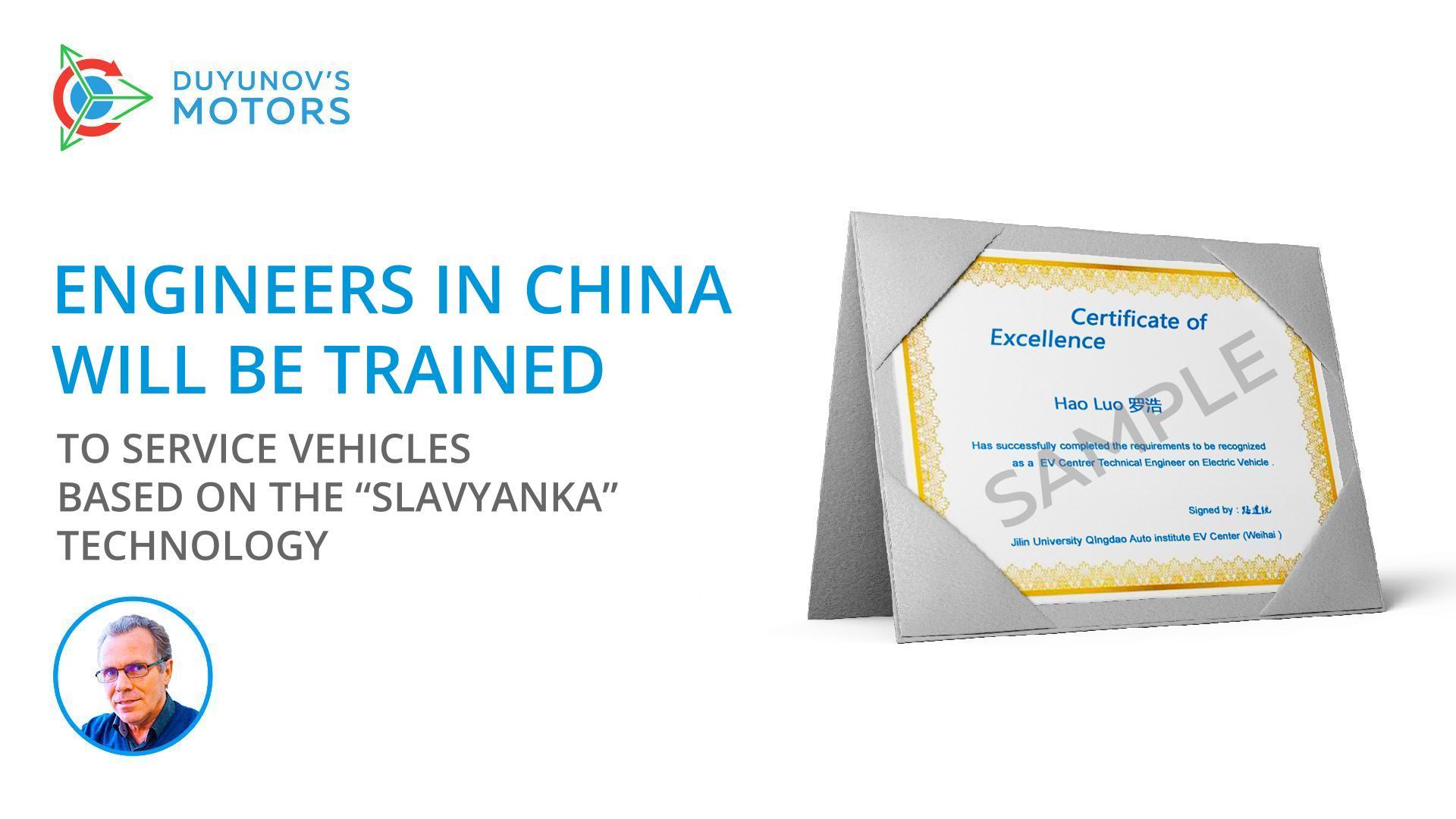 Engineers in China will be trained to service vehicles based on the "Slavyanka" technology
22 Июнь 2022
Jilin University Qingdao Auto Institute EV Center (Weihai) will provide the online training with the participation of the "Sovelmash" partner and head of ASPP Weihai Victor Arestov. All the costs are to be covered by the Chinese government.

On the basis of the first education they have already completed, engineers from different countries will be trained to operate and service electric cars and electric motorcycles based on "Slavyanka". They will also learn how to prepare conversion kits for converting gasoline vehicles to electric vehicles by applying the combined winding technology. Following the training, specialists will receive official certificates.

As part of the bilateral government cooperation arrangement, LOJO-EV electric cars will soon be shipped from China to Macedonia, and engineers from that country will be trained to service them. The vehicles have obtained the European certificate and can be used in all European countries, including the UK.

The training program will expand the network of future service centers around the world where the "Slavyanka" based equipment can be serviced. Without this, large-scale implementation of the technology is impossible.

Victor Arestov noted another benefit of the program for "Sovelmash": "It's advertising and promotion. We have been spotted, and not at the level of forum members and garage repairs. It's worth a lot. China has already stopped being resistant to the fact that the project is not Victor's, it is a Russian project... Some people are doubtful and claim that the technology is being "leaked". But the technology has been "leaked" in this way through hundreds of licensees. These are the steps of entering the markets. Without the risk of falling, a child will still be sitting and will not master the skill of walking. But he or she gets up and goes on, even knocking the knees and the nose sometimes."

To complete the training, an engineer must apply to an educational institution or governmental agency in his or her country, since the educational program is implemented at the intergovernmental level.