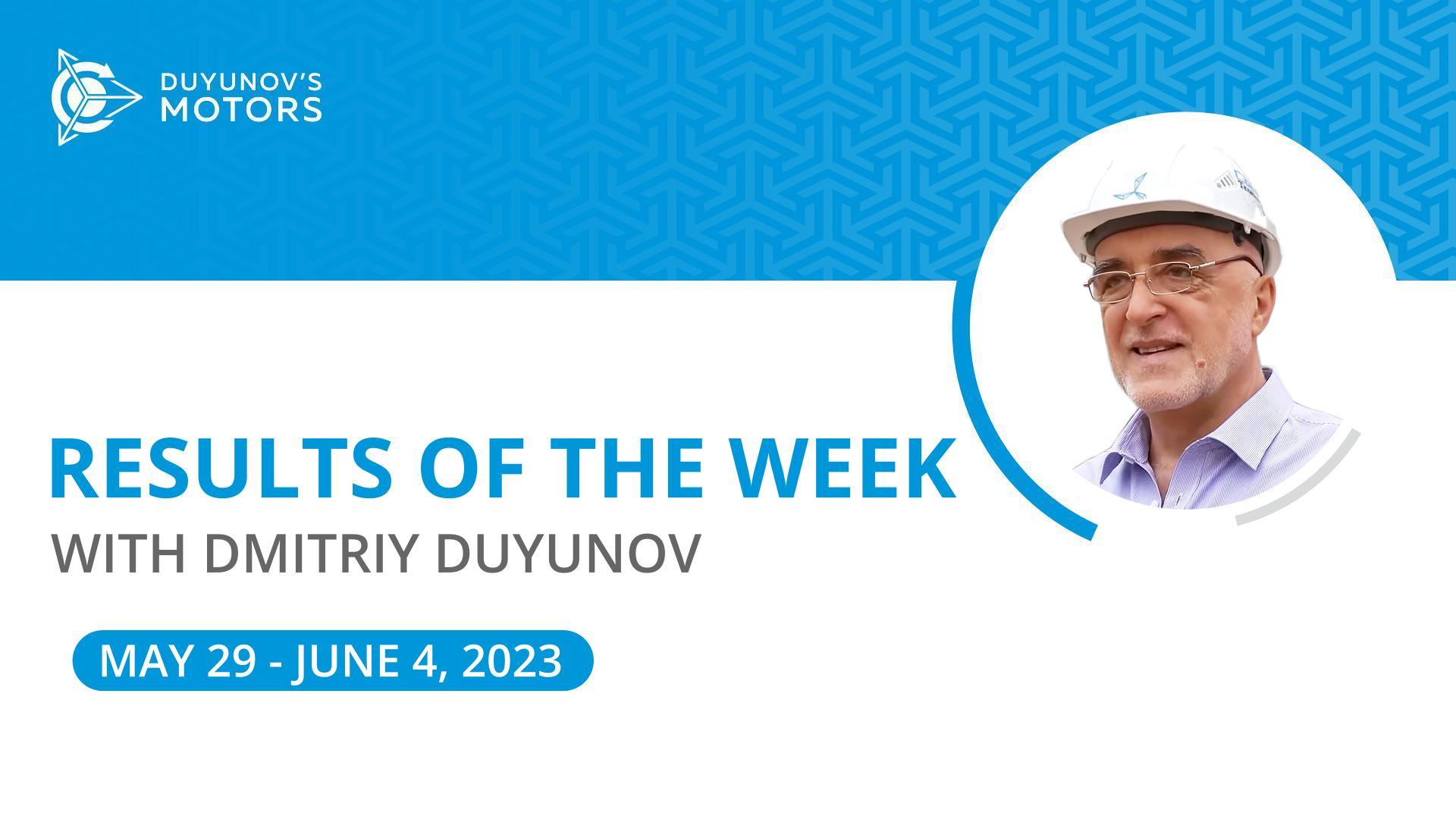 Results of the week in the project "Duyunov's motors"
04 Июнь 2023
Find out the key news of the project "Duyunov's motors" for the week
A new significant stage of work began at the "Sovelmash" construction site: the landscaping of the area around the design and engineering technology department. Last week, soil was being removed and the site was being put out to the ground level.

Work on the engineering networks was underway: The heating line trays and the last section of the storm drainage system were being installed. The next stage is connecting it to the central utilities of Technopolis.

Assembling the workbenches, shelving and cabinets was carried out. The commissioning and start-up of the production line was underway. The formation of the coating line started.

The "Sovelmash" time capsule was permanently placed next to the D&E. To recap, the time capsule contains a sealed case with metal plates with the names of the project investors engraved on them and an electronic medium of their wishes to "Sovelmash".

Changes have been introduced to the offers for the project investors as of June 1

The "Beginner Bonus" offer has expired.

The "+5% to the top-up amount" offer has been extended until June 5. You can find out more about it by following the link:

New offers have been launched.

• Minus 1 stage for child packages Until June 30 inclusive, you can buy a new child package at the "minus 1 stage" discount. More details.

• Friendly bonus. For those who have fully repaid their investment package. You will get 10% bonus shares when buying or upsizing the following investment packages. More details.

• Starter bonus. Giving $ 25 for your first investment. More details.

Choose the offers that are right for you or take advantage of them all at once!