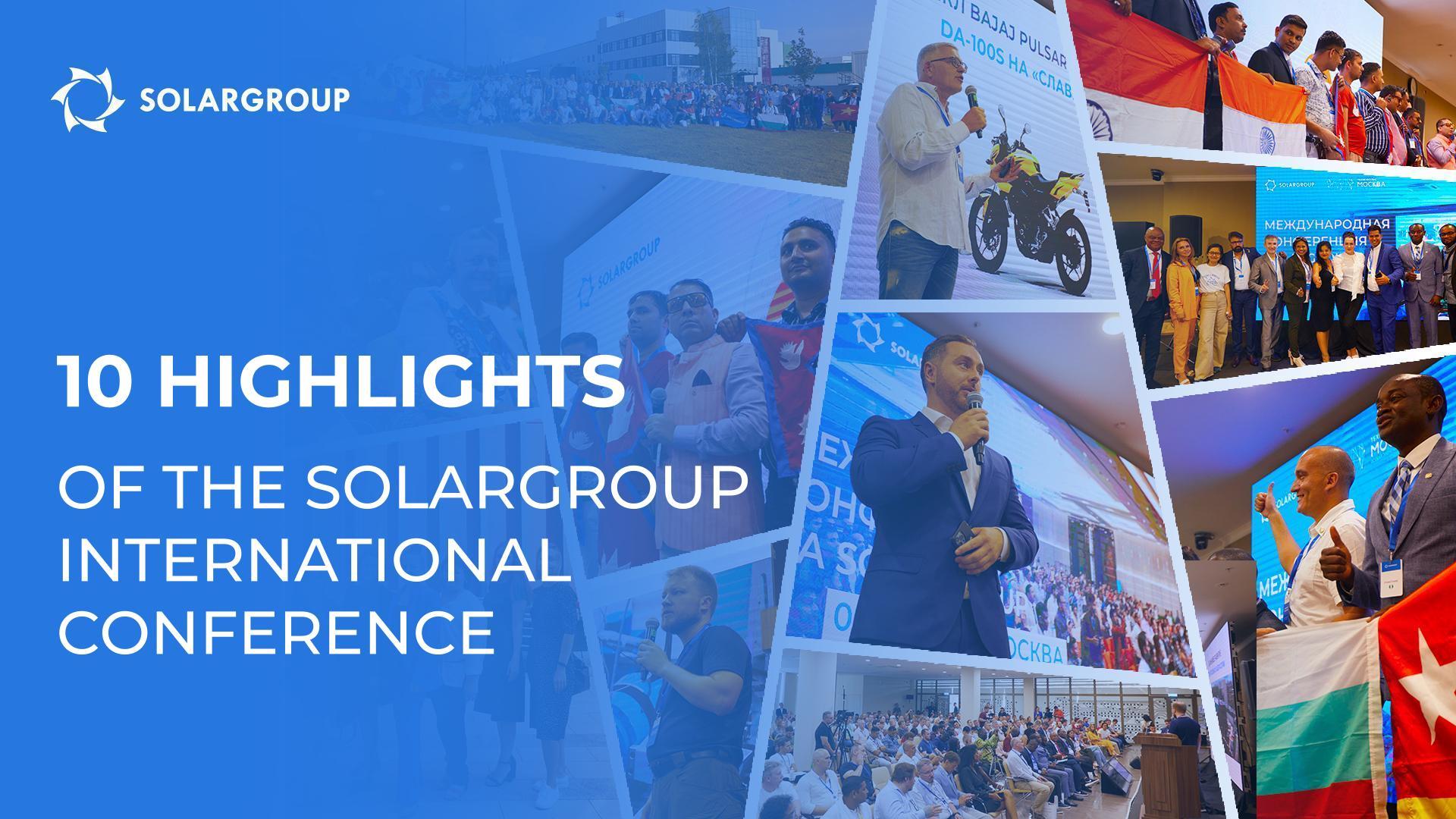 10 highlights of the SOLARGROUP International Conference
11 Август 2022
The guests have left. The interviews are recorded. The photos are taken. And we are ready to share with you the facts and the atmosphere of the SOLARGROUP conference, that took place on August 6 in the congress center of "Technopolis "Moscow".

We begin the series of posts with the top ten most striking impressions of the event.

1. 350 guests from 16 countries. The event has become the most ambitious in the history of the project in terms of geographic coverage.

2. The results of the five-year project funding in numbers. The presentation made by the commercial director of SOLARGROUP Pavel Shadskiy sparked the greatest interest from the audience.

3. Speeches by the representatives of "Sovelmash". Alexander Sudarev, Alexander Semyonov and Yana Teplova reported on the construction progress, new developments, the testing laboratory and patents.

4. Exhibition of "Sovelmash" developments. The guests took a close look at the general-purpose and traction motors, the hub motor, the controller, the angle grinder and the mitre saw with an embedded drive, as well as other items.

5. Multilingual format. National and leading partners from Russia, India, Nepal, Vietnam, Germany, Bulgaria, African and Latin American countries welcomed the conference participants from the stage. Barbara Sacca-Kina's hot African dance was a smash!

6. News about the global development of the "Slavyanka" technology. Victor Arestov reported on the production of power tools with drives by "Sovelmash" in China.

7. Free communication. Alexander Sudarev and Pavel Filippov answered all the questions from the audience, including the tricky ones.

8. Showroom of "Slavyanka" based vehicles. The guests were taking a lot of photos with the electric vehicles.

9. A visit to the "Sovelmash" construction site. The most awaited event of the night: the reality was beyond all expectations!

10. Day of handshakes. The event participants met old friends and made new acquaintances.

We will continue to share interesting details about the conference in our future posts.

And in the meantime, check the photo report of the event here. It will be further updated.

In the comments below this post, let us know what your biggest memory of the event is! Sharing impressions is just as much fun as getting them.