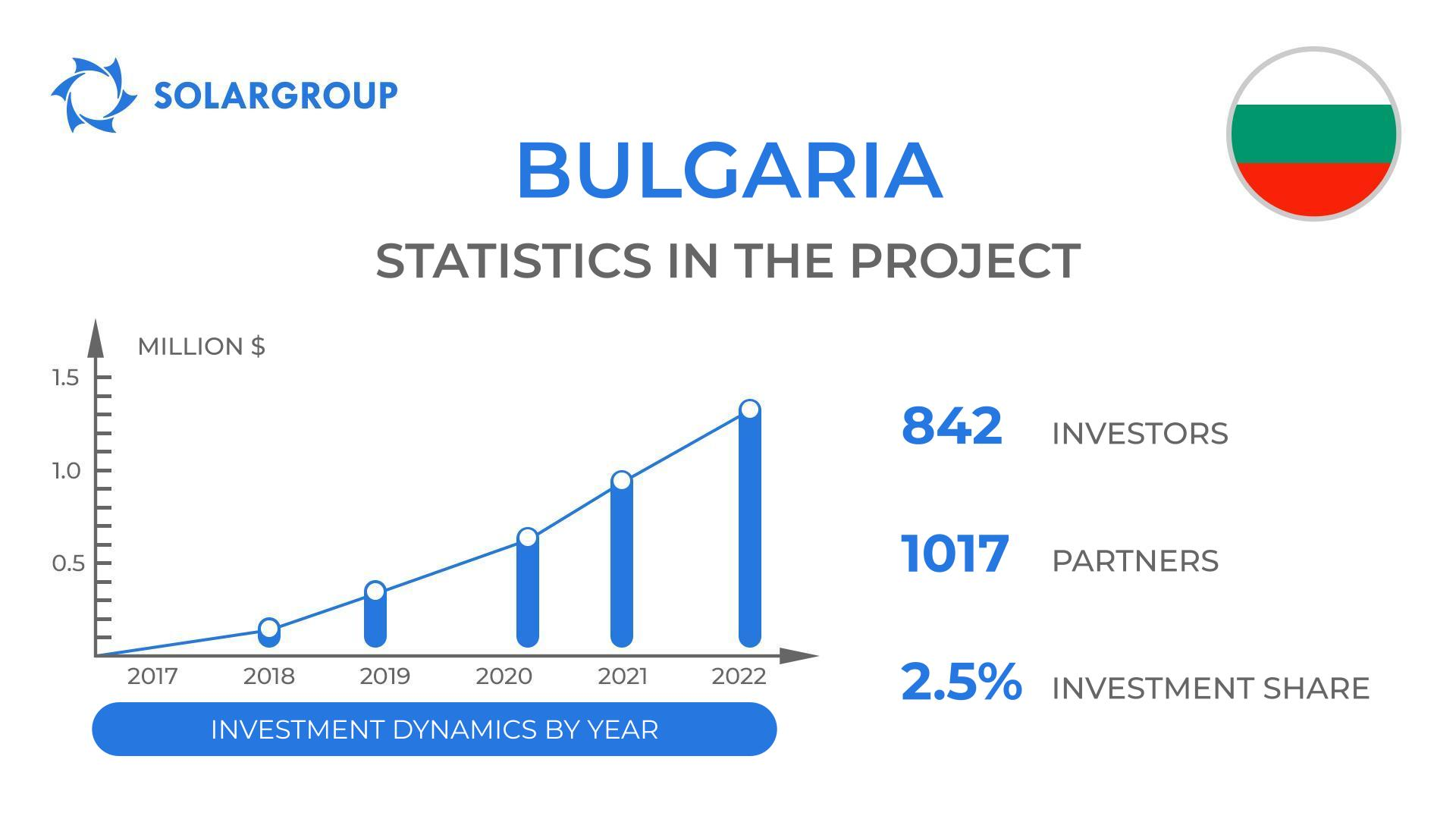 Country in the project "Duyunov's motors": Bulgaria
17 Март 2023
It's not big, but very efficient. This is a short description of Bulgaria's contribution to the funding of our project.

About 850 investors reside in this country, and Bulgaria ranks 9th among all countries by this parameter.

At the same time, it is the sixth in our ranking by volume of investment. Bulgarians have invested more than 2.5% of the total investment in the project. They have a good payment discipline, they consistently make their installment payments.

These results are achieved largely due to the work done by SOLARGROUP partners. In Bulgaria, more than 1,000 people have signed the partnership agreement with the company. Some of them are actively promoting the project.

Bulgaria was one of the first countries where SOLARGROUP opened its national representative office. This happened in the fall of 2019. The work of the leading Bulgarian partners, led by the national representative Dimitar Dimitrov, resembles a fine-tuned mechanism. Webinars in Bulgarian are held regularly. And the offline conferences here are always very well organized.

The performance of the Bulgarian partners is reflected in the investment schedule by year. As you can see, our partners in Bulgaria are working quite successfully.

What other country would you like to learn more about as part of the "Country in the Project" section? Please add your suggestions in the comments.