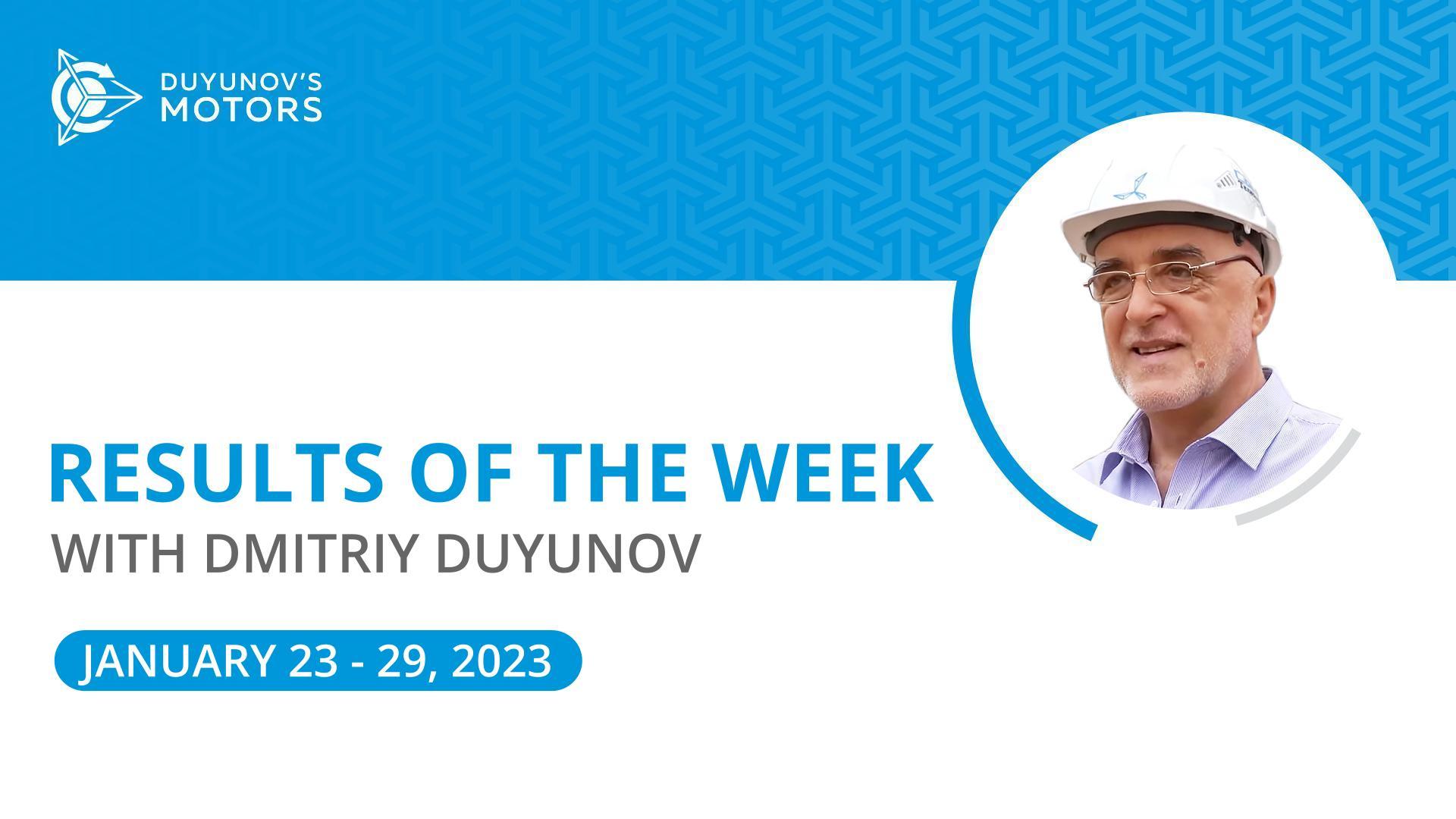 Results of the week in the project "Duyunov's motors"
29 Январь 2023
The main events of the project during the week took place at the construction site, where the "Sovelmash" design and engineering technology department (D&E) is being erected.

• The builders have nearly finished installing the interior partitions.

• Great attention is paid to cleaning the premises. As the area is being cleared of the panels, the cleaning service workers and "Sovelmash" employees are removing the dirt and garbage.

• Electrical wiring is being installed on the second and third floors of the office and amenity building.

• Equipment is being installed in the lab, the windows have been cleaned. This is the first area to be ready to run, since it will take some time to get the lab certified.

• The motor winding area is also being prepared to enable "Sovelmash" to start the production and sales of the goods based on those developments that have already been made.

• Work is underway to place the equipment needed to connect the engineering utilities. These are the water metering unit, water purification equipment, hot water supply units, etc.

• Earthwork is in progress outside the building, and water and heat are being supplied to the building. The off-site section of the heating pipeline is being backfilled.

Besides, Dmitriy Duyunov reported that "Sovelmash" was negotiating on the delivery of a complete set for the production of the first batch of 7.5 kW industrial motors. The D&E is preparing a storage room to house a container with this set.

Follow our news and keep abreast of the project development!