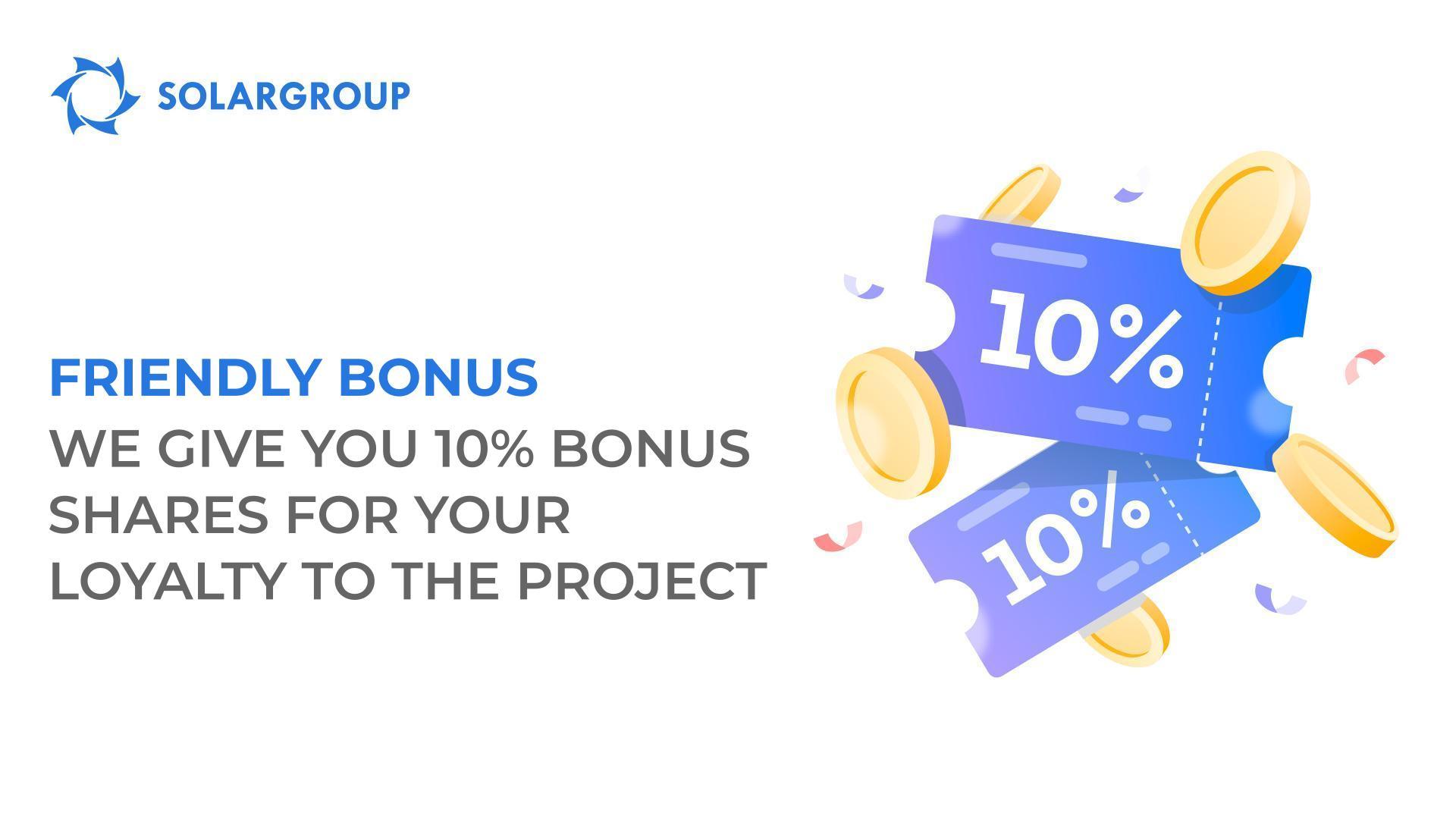 Pay for your investment package in full - and get the Friendly Bonus
01 Июнь 2023
We are grateful to those investors in the project "Duyunov's motors" who consistently support the project and are willing to invest more. And we are launching a new offer for you.

Pay for your investment package in full - and get the Friendly Bonus. It includes two promo codes, each giving +10% bonus shares to buy or upsize an investment package.

What is your benefit?

• You get 10% more shares when investing in the project later on.
• You help your friend or partner make a profitable investment because the promo code can be gifted. By doing so, you contribute to attracting investment to the project.

How do I get and use the Friendly Bonus?

• Pay for your investment package in full and on time. Immediately afterwards, you will get an email with two promo codes. They can only be applied to different packages and only once.
• Enter the promo code when purchasing or upsizing a package in the box that opens when you click on "I have a promo code". The promo codes are valid for 30 days after they have been received.
• Pay for your package in full and without any overdue payments. You will then be given the Friendly Bonus of +10% shares from their number in the package.

Important! You can only get the promo codes for packages that are paid in full from June 1, 2023, i.e. after launching the Friendly Bonus offer.

Take advantage of the offer yourself or give the promo code to a friend!

For more information, click on the button below.