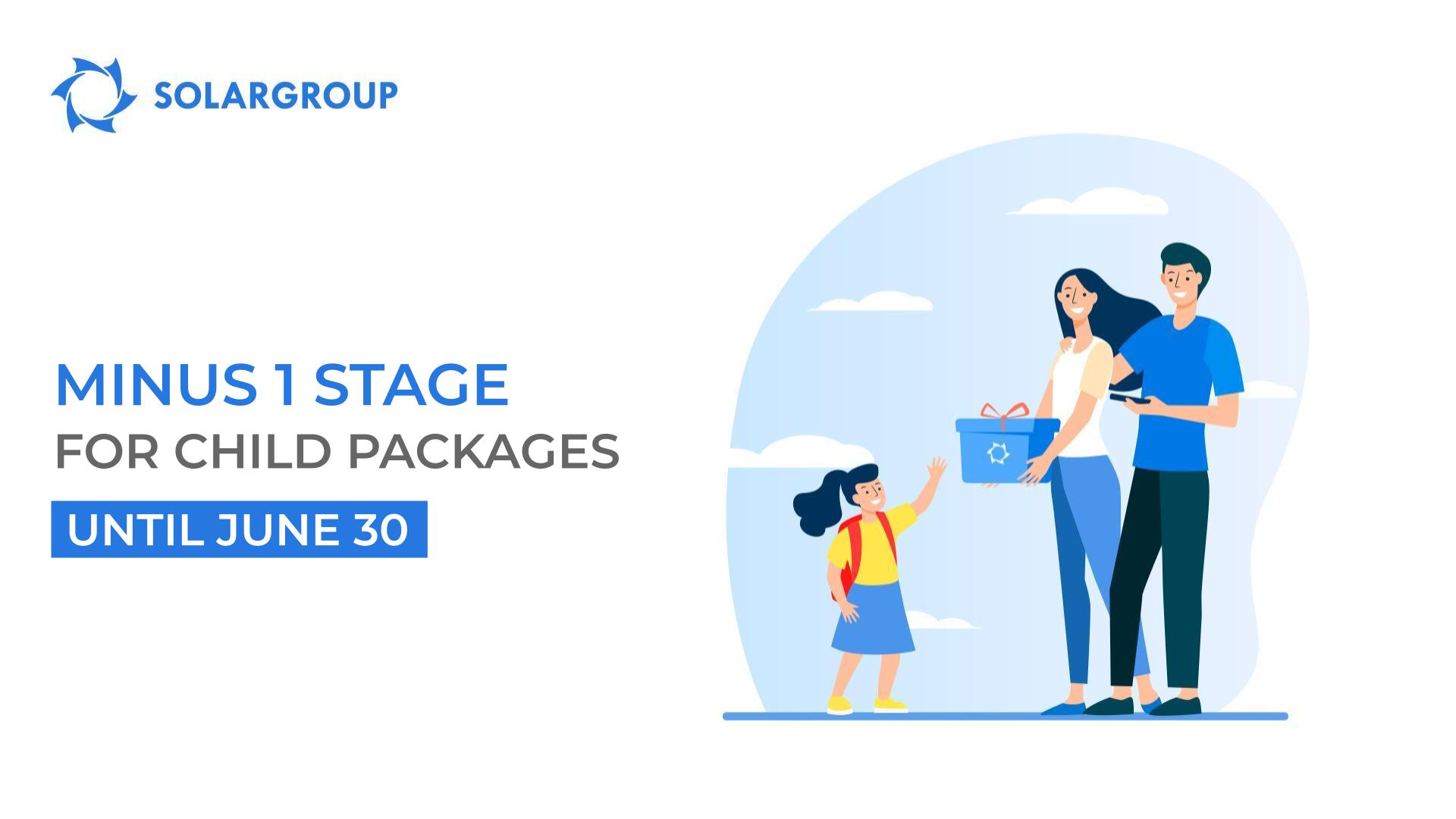 New offer for child packages: minus 1 stage
01 Июнь 2023
Today is International Children's Day. And we are launching a special offer as a gift for your children.

Until June 30 inclusive, you can buy a new child package at the "minus 1 stage" discount, or at a discount of project funding stage 17. This means that there will be more investment shares in the package than in the same package of the current stage 18.

Example of your benefit.

A $ 3,000 package, which is available on a 10-month installment plan at a stage 18 discount, contains 360,000 shares. Under the offer, the same package will be available at a discount of stage 17 and will contain 423,000 shares. This means that your child will get 63,000 more shares.

You can purchase one or more child packages for one or more children at the "minus 1 stage" discount. The main thing is to make the first installment payment by June 30 inclusive.

Child packages are available in the back office, the "Investment" section.

Find out more about them by clicking here.

Hurry and take care of your children's financial well-being!