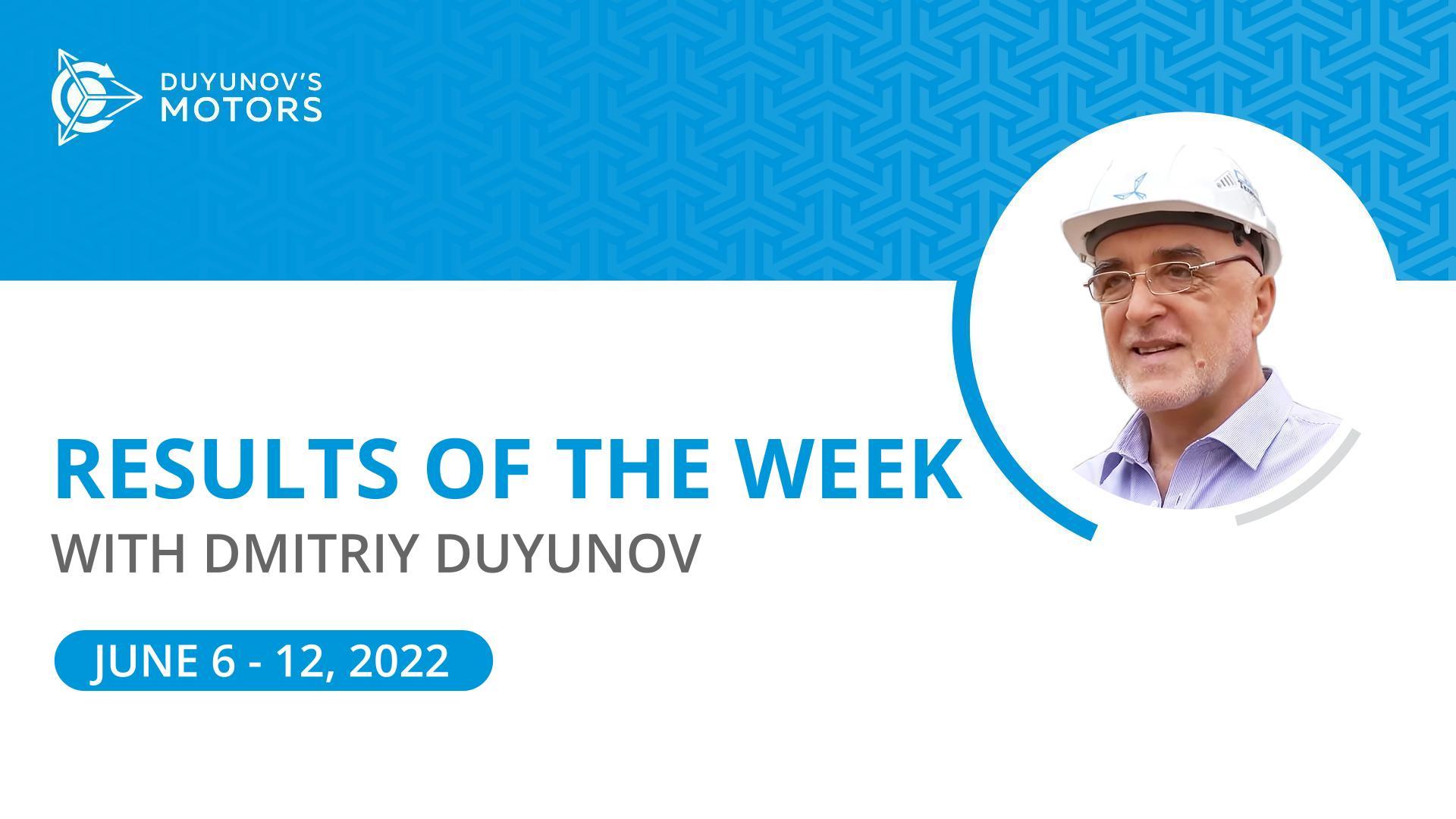 Results of the week in the project "Duyunov's motors"
12 Июнь 2022
At the "Sovelmash" construction site, the utmost effort is now focused on getting ready to connect the utilities to the engineering center.

For this purpose, last week the builders continued:

• mounting exterior wall cladding,
• casting concrete on the first floor of the testing and production building,
• installing metal frames for housing the climate control equipment,
• mounting interior partitions on the third floor.

More about the ongoing construction work and preparations for the installation of utilities is reported by Dmitriy Duyunov. Watch the video by following the link.

In addition, a new construction stage started on June 8: the installation of a fire escape near the office and amenity building.

Watch the first columns of the staircase being mounted by following the link.

Follow our news to stay informed about the development of the project "Duyunov's motors".