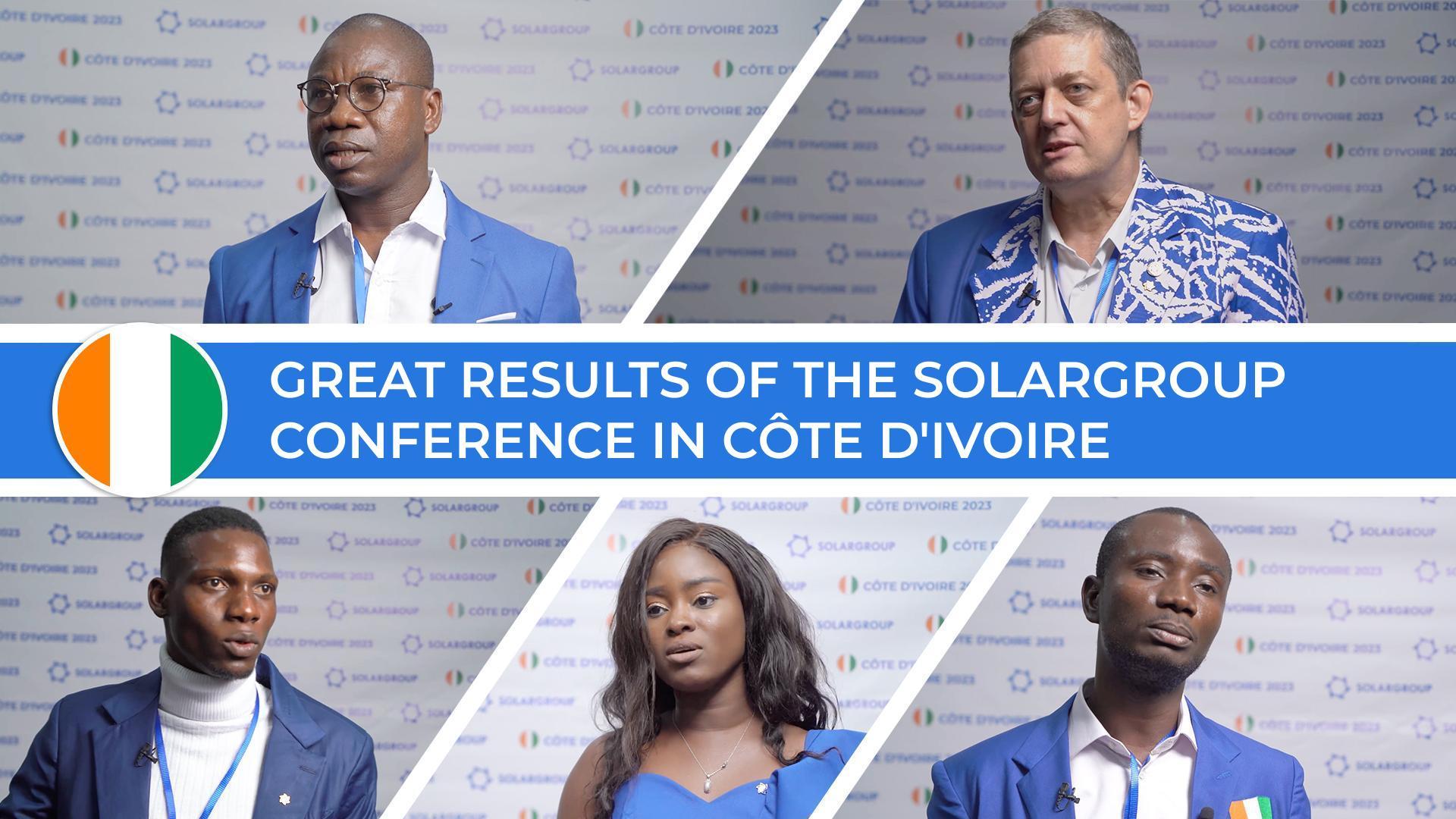 "The world must see the new "Slavyanka" based motors!" - feedback from the participants of the SOLARGROUP conference in Abidjan
21 Март 2023
The reporting SOLARGROUP conference, which took place in March in Côte d'Ivoire, was a great success for both the organizers and the participants.

Over 400 people gathered for it, more than at the opening of the national representative office. Guests from near and far abroad came to communicate with the company's management and to see the "Slavyanka" based motors.

Gilles Weber, national partner of SOLARGROUP in Côte d'Ivoire and a number of countries, noted that the conference was excellent. He was especially pleased with the engagement of the participants: "People were attentive, polite and very happy to have the opportunity to see firsthand and talk to the company's management in person. Almost everyone who had registered showed up. There were almost no rejections."

Do you want to know what the participants' impressions of the event are and what Africans think about the project and the technology? Watch a big report about the conference and share it with your friends and partners!

Photo report of the event is available here.

Learn more about who is investing in the project "Duyunov's motors" and why.