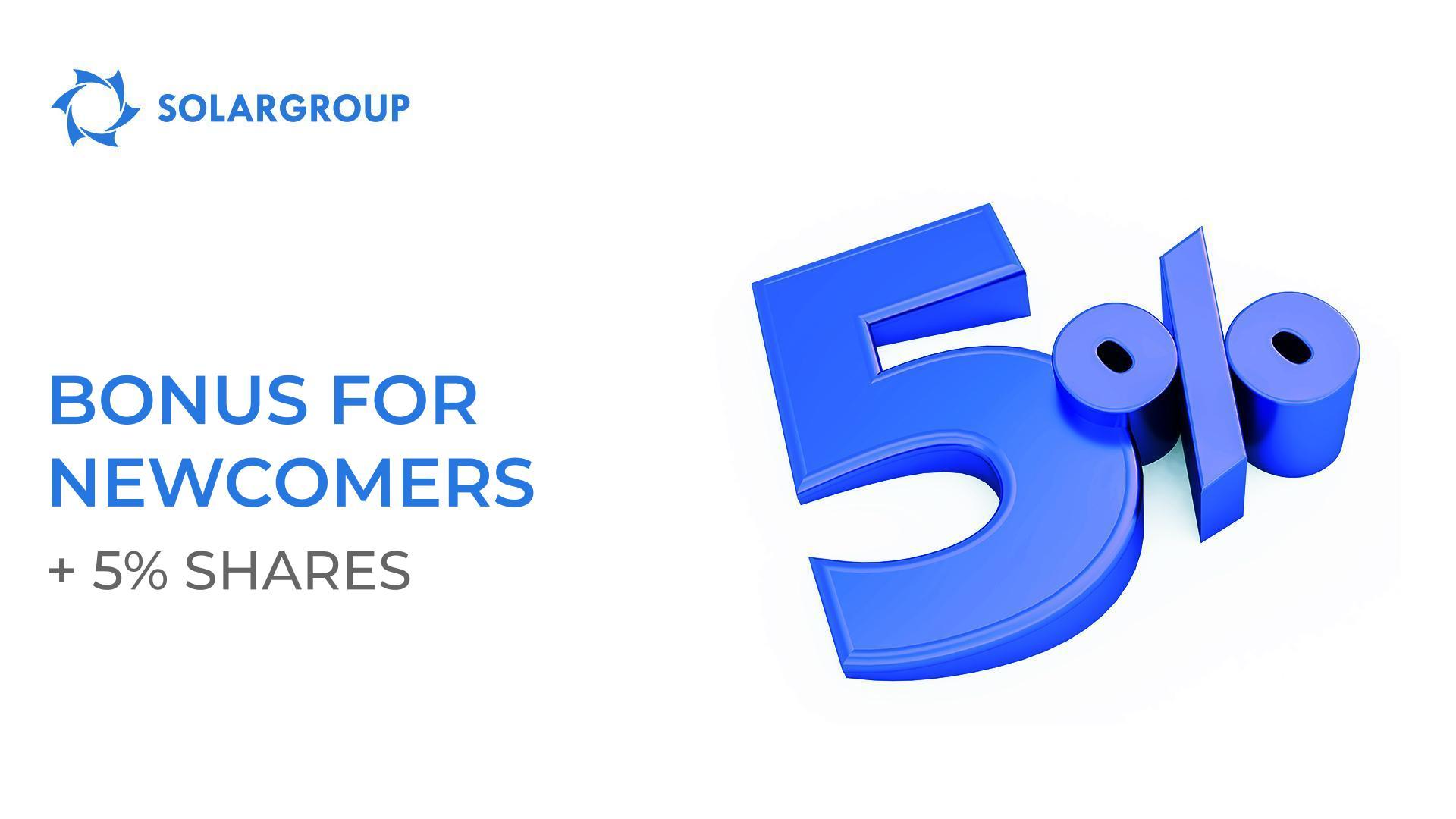 We give +5% shares for each payment made within 7 days after registration
09 Март 2023
Acting fast is beneficial!

Have you been recently introduced to the project "Duyunov's motors" and are close to investing? We have special conditions for beginners!

You will get bonus investment shares for each investment made within 7 days after registration in the back office.

The bonus equals to 5% from the number of shares you pay for.

An example of your benefit in numbers

You purchase a $ 5,000 package on a10-month installment plan on the current stage 18 in project development. It contains 635,000 shares. Within a week after registration in the back office, you make the first installment payment of $ 500. You get 50,500 shares for it. And you will receive an additional 5% of that number as part of the offer, which is 2,525 shares.

If you make more payments on this installment plan within 7 days, you will also get 5% bonus shares for each of them.

So, the higher the amount of your payments, the more investment shares you will get.

How do I get the bonus shares?

• Make sure that you complete registration in the back office.
• Go to the back office, the "Investments" section - "Invest" by following the link. Select the investment package you want to buy.
• Make an installment payment or pay the entire package price at once. To get these bonuses, it must be done within 7 days after registration.
• Get your bonus shares right away. Their number will be displayed in the package accrual history.
• The offer can be combined with the other promotions for investors.

Explore them by following the link.

Use and invest with maximum profit!

A new article about "Sovelmash" in Business Excellence magazine.