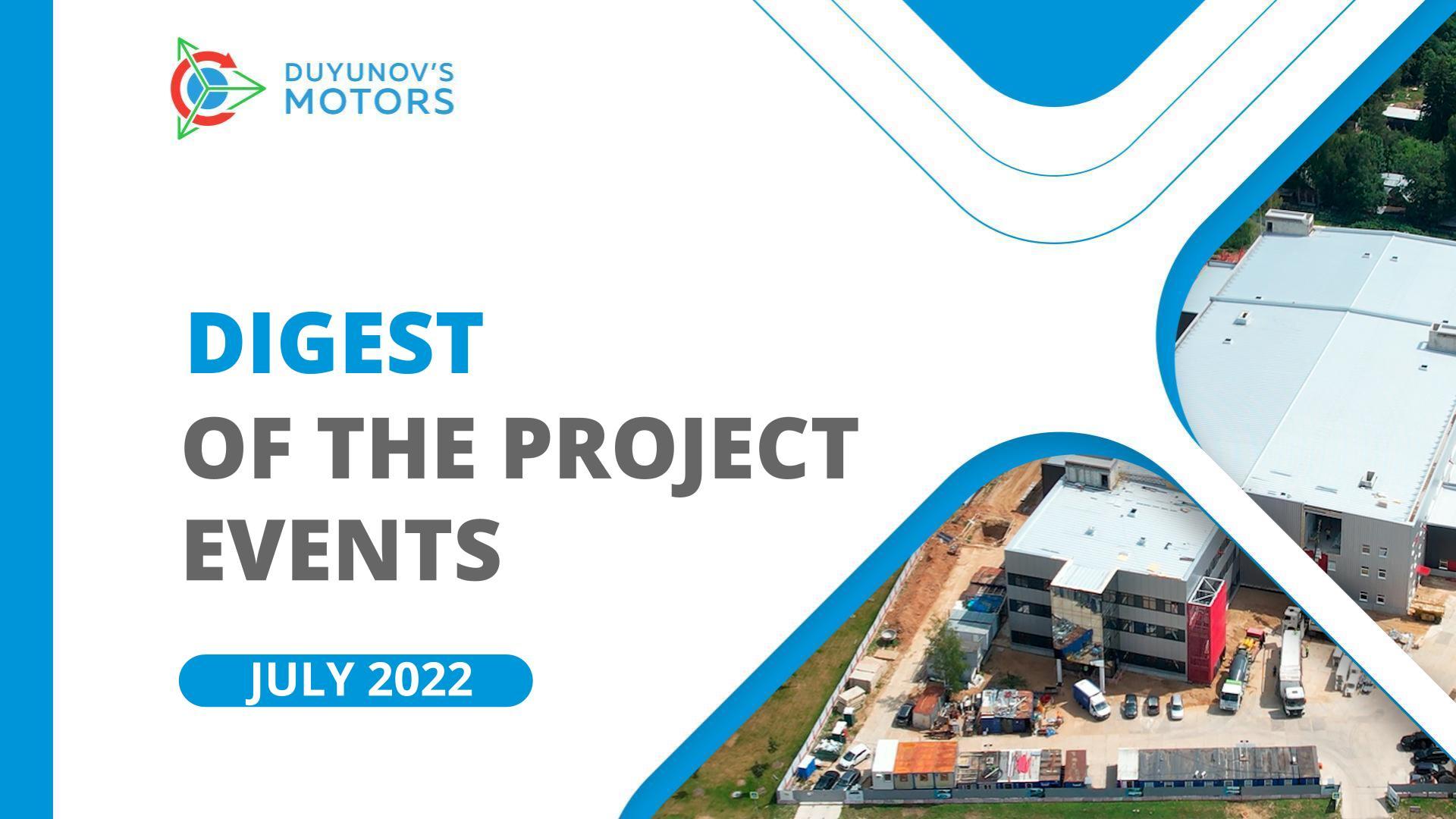 Key Project Events: July Digest
01 Август 2022
July was very eventful in the project "Duyunov's motors".

• Completing the concrete bedding and installation of window frames.
• Modernizing an armored personnel carrier by applying "Slavyanka" based motors.
• New articles about "Sovelmash" in the media.
• Profitable offer for investors.
• Contest of video reviews about the project, the details can be found here.

Looking back at the key events of July in the video digest here.