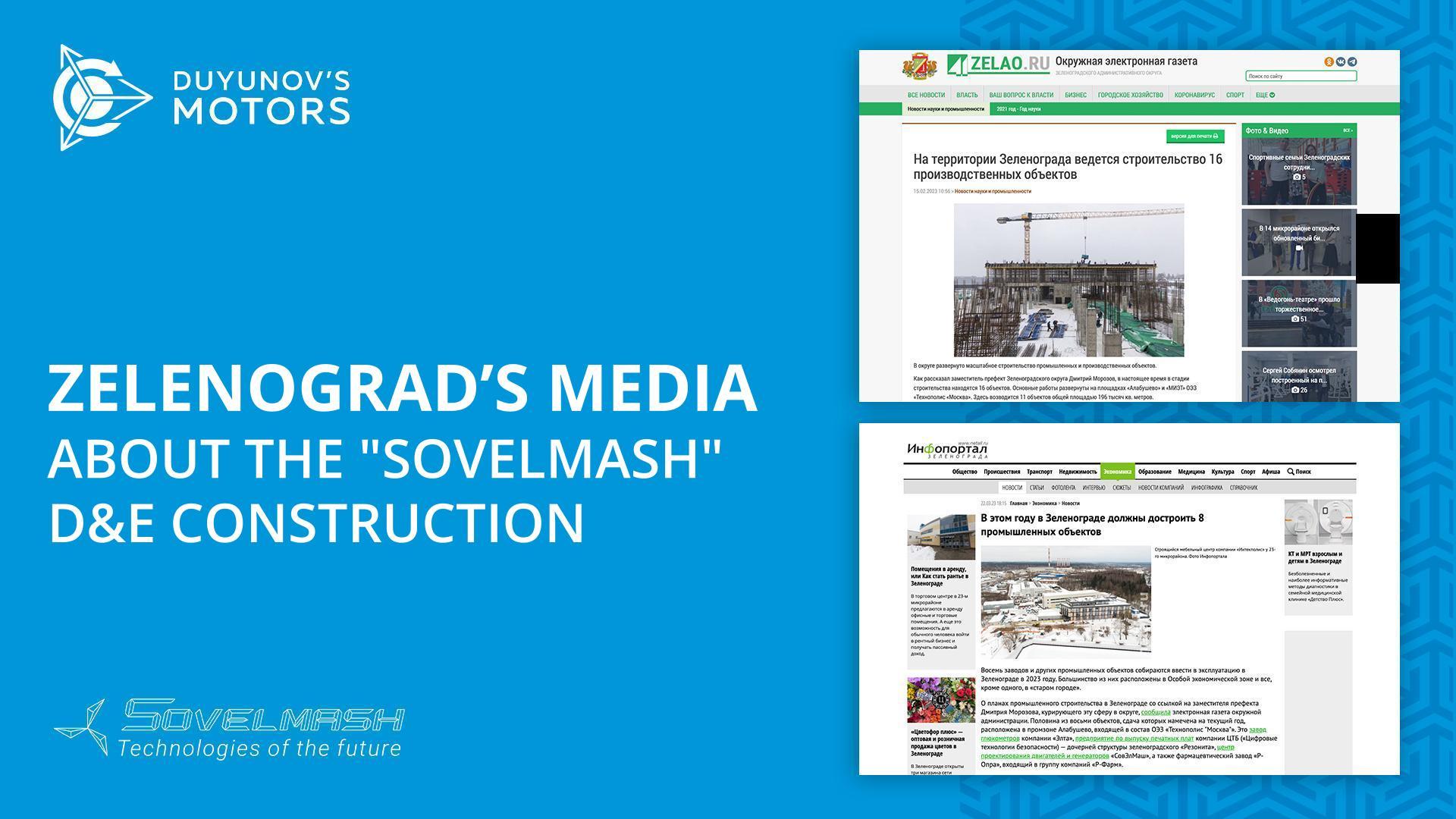 Zelenograd's media about the "Sovelmash" D&E construction
24 Март 2023
Several Zelenograd's periodicals have referenced the "Sovelmash" design and engineering technology department, which is being built in the special economic zone "Technopolis "Moscow". The references were made as part of the postings about the industrial construction plans for 2023.

According to the media, a total of 16 industrial facilities are being built in Zelenograd district. Eight of them are scheduled for commissioning in 2023, including the "Sovelmash" D&E.

The postings can be read by following the links below.

On the website of Prefecture of Zelenograd Administrative District.
On Zelenograd Infoportal's website.

Zelenograd's media regularly cover both the "Sovelmash" D&E construction and the company's innovative developments.