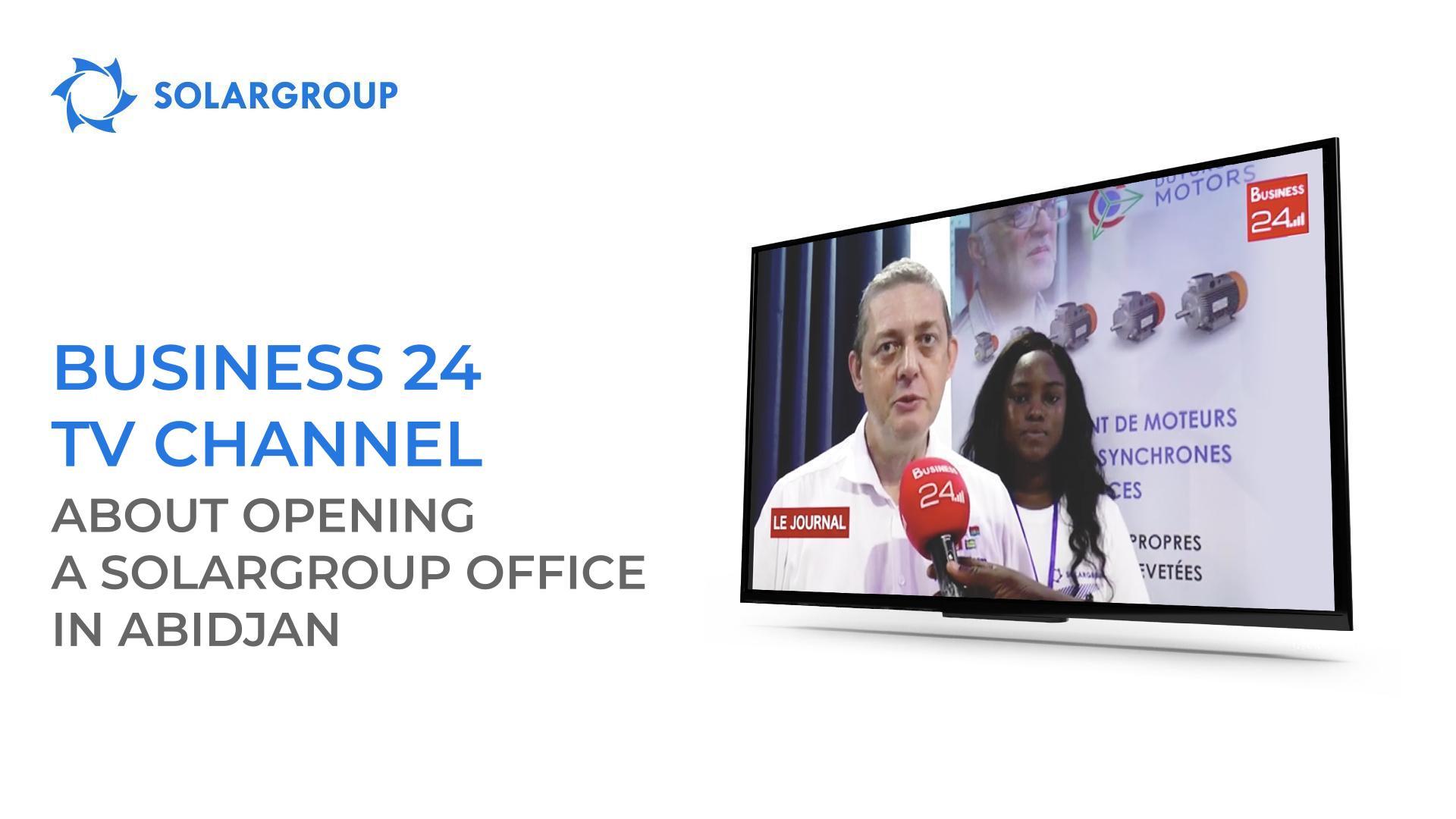 Business 24 TV channel reported about the opening of a SOLARGROUP office in Abidjan
13 Март 2023
At the beginning of March, SOLARGROUP opened its first office in Côte d'Ivoire. The opening ceremony was attended by a film crew from Business 24, a TV channel dedicated to business and economics news.

Later a report about the event was aired. You can watch it in French by following this link.

The journalists interviewed Pavel Filippov, head of advertising and public relations at SOLARGROUP, and Gilles Weber, the company's national partner in Côte d'Ivoire and several other countries.

Previously, viewers of the channel had already seen a report about the project "Duyunov's motors". This time, they learned about opening a SOLARGROUP office where they can come to get more information about the project. The report featured combined winding motors, which had been delivered for demonstration from Russia.

In addition, the channel announced the upcoming SOLARGROUP conference in Abidjan, which it then also filmed.

Regular cooperation with local television was made possible thanks to the work of leading partners in Côte d'Ivoire. This makes the project more recognizable in this country, which attracts new investors and partners.

Find out what the SOLARGROUP conference in Abidjan was like.