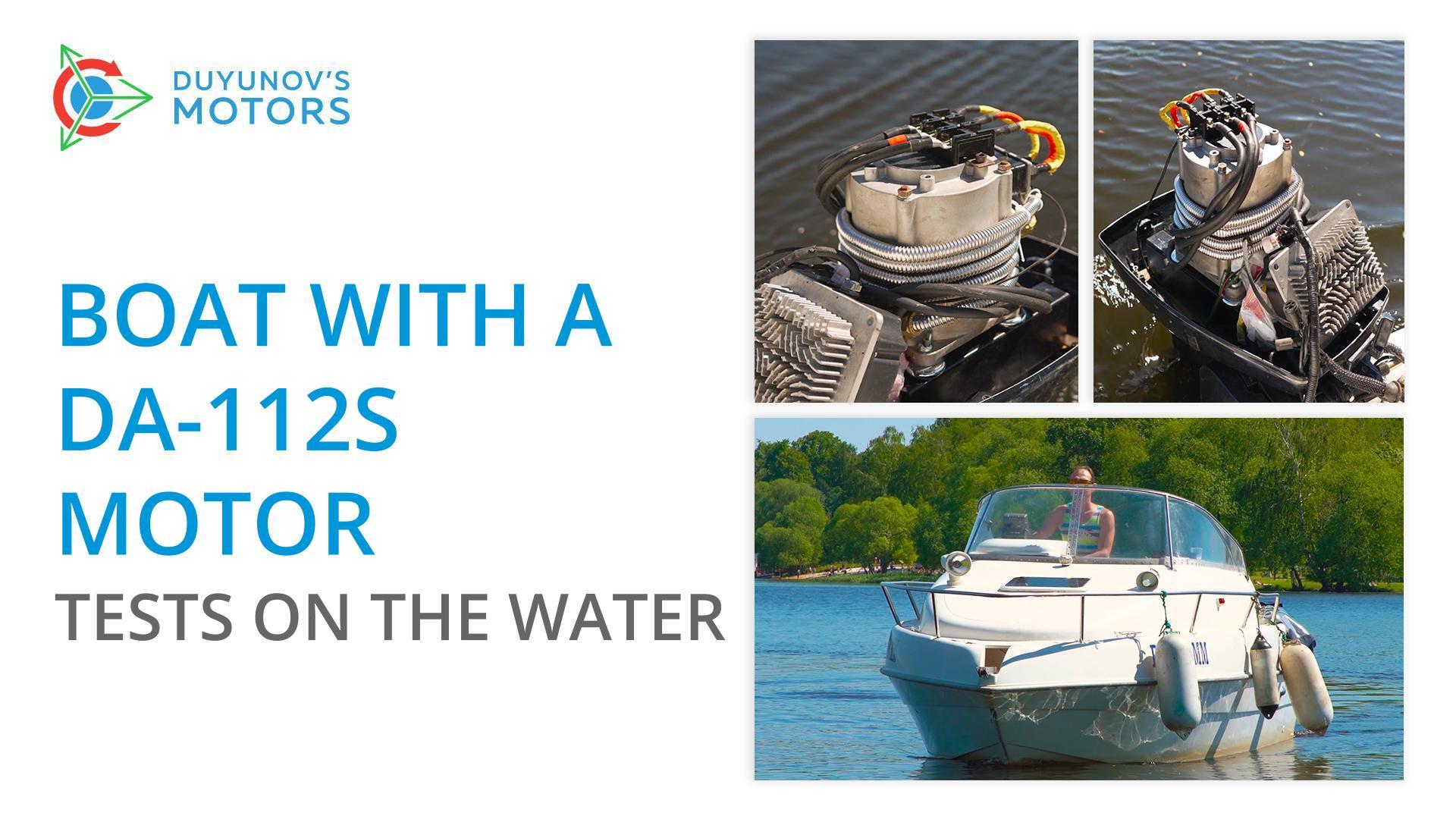 Boat with a DA-112S motor: tests on the water
20 Июнь 2022
A new type of vehicles with Duyunov's motor. The 600 kg boat was equipped with a 7-kilowatt DA-112S electric motor drive. To recap, this motor is modernized by applying the "Slavyanka" combined winding technology by ASPP Weihai and is manufactured in China.

The boat with Duyunov's motor was launched for the first time, the motor operation was tested, the cooling system and mechanical communication units were checked, and controller settings were made together with the company "STIIN". Watch the yacht testing video and share it with your friends and partners.

Fyodor Konstantinov, head of SOLARGROUP project management service, participated in the boat tests. He shared his impressions, noting the comfort, lack of noise and smell, and steady running.

This is not the first time that combined winding electric motors have been installed on water vehicles. Earlier, the representatives of the Russian Ministry of Emergency Situations, as well as businessmen who work in the areas where the use of internal combustion engines is prohibited, contacted "STIIN". Water vehicles with "Slavyanka" will be sought after in fishing, sport races, river passenger transportation and other fields.

Manufacturers of such vehicles are potential customers of "Sovelmash", which will be able to develop combined winding motors to meet their needs. This will be even more profitable for manufacturers and end users than the use of those modernized motors that are used for vehicles now.