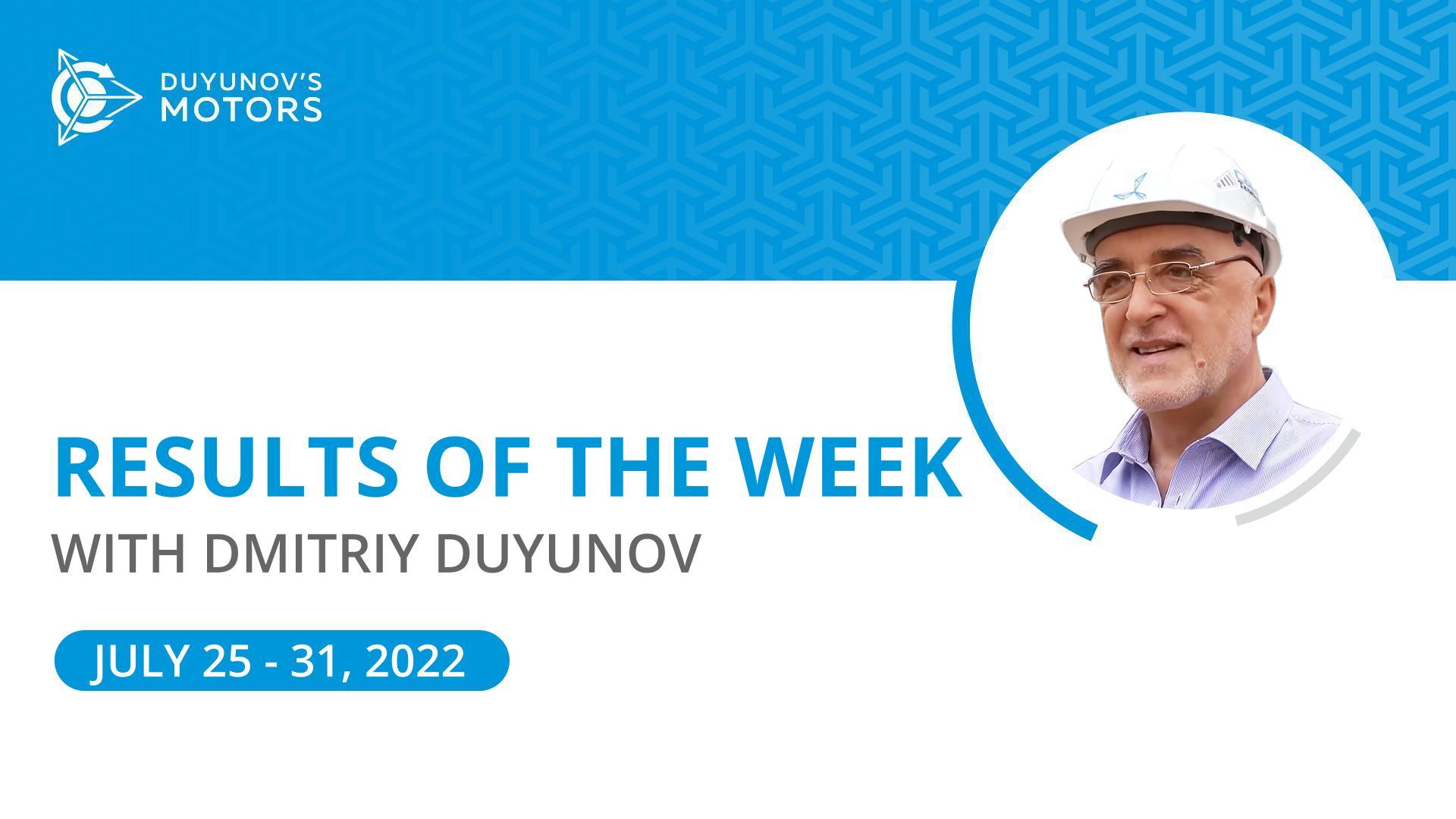 Results of the week in the project "Duyunov's motors"
31 Июль 2022
The builders approached closing the thermal envelope of the "Sovelmash" engineering center building. Only the finishing touches are left.

Another important step in the construction now is to make the concrete floor on the first floor and the mezzanine. Then it will be possible to install the engineering equipment and mount interior partitions.

The "Sovelmash" specialists continued modernizing the BTR-80A electric armored personnel carrier and preparing it for the international exhibition "Army-2022". To recap, the APC has been demilitarized. Instead of the internal combustion engine, each wheel will be equipped with a "Slavyanka" based combined winding electric motor. Last week, the "Sovelmash" engineers worked on the gearboxes, adapting their dimensions to meet the needs.

The contest of video reviews about the project "Duyunov's motors" continues. The ten best participants will get from $ 100 to $ 1000 credited to their main account in the back office. The videos will be accepted until August 5 inclusive. Contest details.

Registration for the SOLARGROUP 2022 International Conference, which will be held on August 6 in Moscow, is currently nearing completion. There are 22 available spots left. Hurry up and register to see the "Sovelmash" construction site, talk to the representatives of SOLARGROUP and "Sovelmash", as well as the project investors and partners from different countries. Registration is open here.

Follow our news to stay informed about the development of the project "Duyunov's motors".