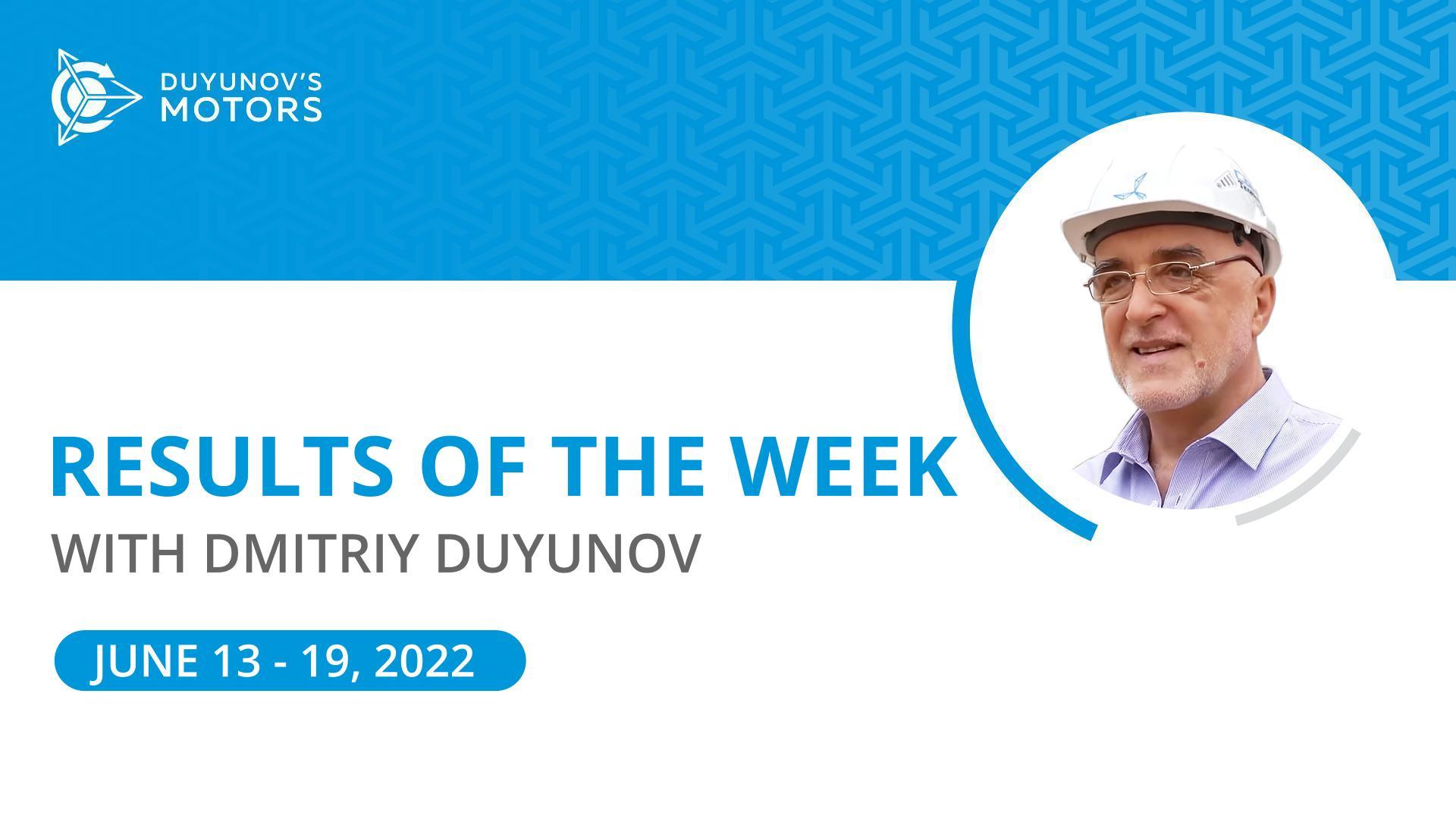 Results of the week in the project "Duyunov's motors"
19 Июнь 2022
At the "Sovelmash" construction site, the builders were performing the following tasks during the week:

• panoramic glazing of the bay window,
• roofing work in the office and amenity building,
• installation of the building envelopes,
• cladding of canopies over the doorways,
• casting concrete bedding in the testing and production part of the building,
• preparations for installing the window frames
• and other activities.

The latest video from the construction site is available by following the link.

Currently an enterprise is being set up in China that will produce household appliances and power tools with a built-in combined winding drive developed by "Sovelmash". A foreign investor will fund this venture. And "Sovelmash" will get a commission on each item sold.

Launch of production and selling the first batch is scheduled to take place in 4 months. Priority acquisition rights will be given to the project investors and partners.

The back office now offers a new feature that enables linking a Telegram bot to your account and receiving notifications about the main events in the project "Duyunov's motors", new offers for investors and your purchases. To find out how to connect notifications, please follow the link.

Follow our news and stay informed about the development of the project "Duyunov's motors".