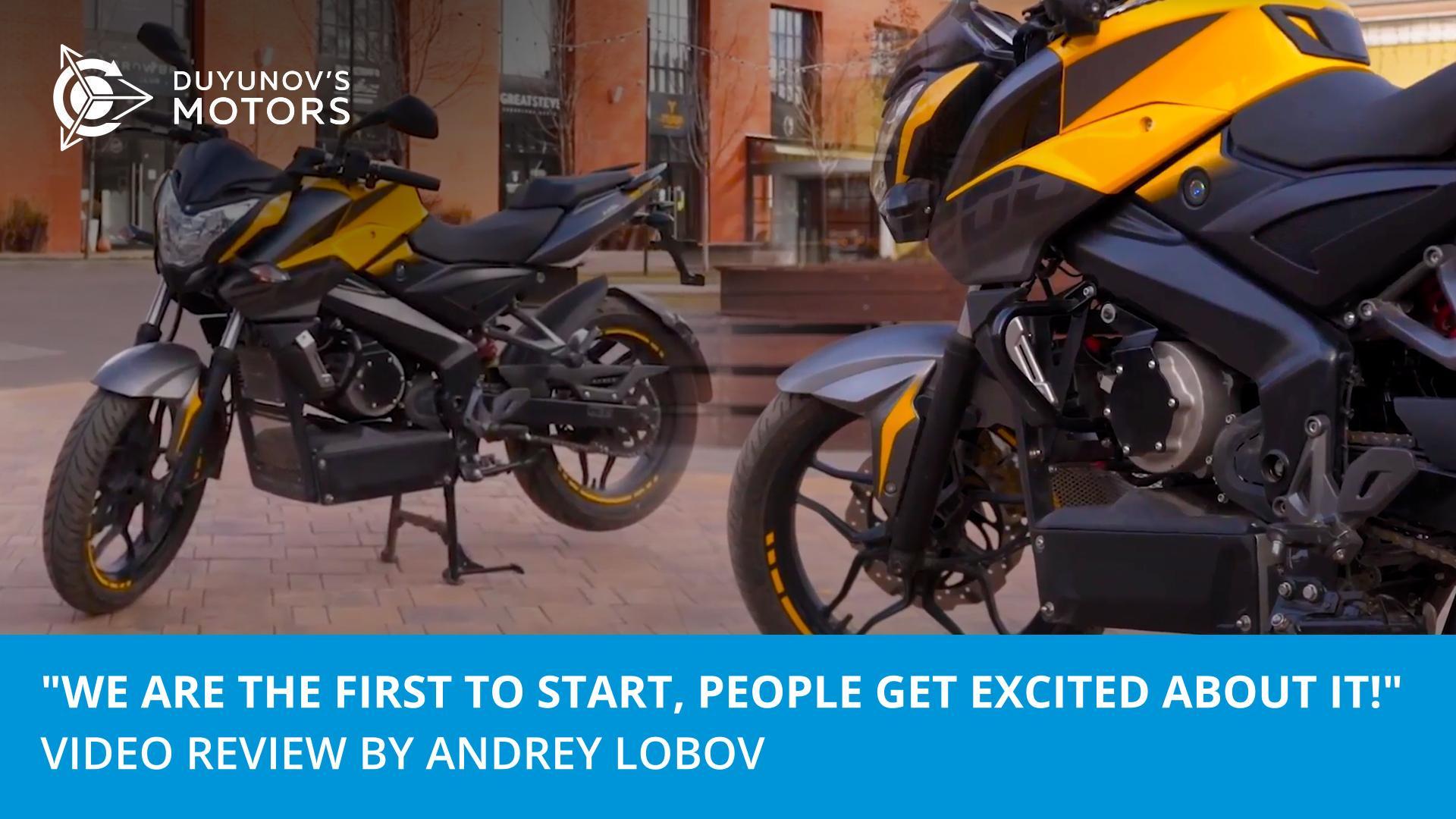 "We are the first to start, people get excited about it!" | Video review by Andrey Lobov
29 Июнь 2022
Worldwide sales of electric vehicles doubled in 2021, but transport manufacturers are having more problems to worry about, including the motors. Motors consume too much power and reduce the range, often overheating or lacking power. "Sovelmash" develops energy-efficient motors that solve these problems.

There are many examples of successful applications of motors with "Slavyanka" for vehicles. One of the most recent ones is the Bajaj Pulsar motorcycle. It was modernized by our project partner and founder of "STIIN" Andrey Lobov. The factory gasoline bike was fitted with an electric motor based on the "Slavyanka" technology.

The vehicle was tested by an extreme sports instructor:

"I especially like the fast acceleration. We're the first to start at traffic lights, and people get excited about it. You don't have to shift gears, you don't have to squeeze the clutch. The traction is stable and there are no sudden jerks."

The details of the tests are in the video.

Motorcycles by Bajaj Auto are very popular in Asia. The company's plants in India and Indonesia produce 3,900,000 motorcycles and 360,000 three-wheeled scooters annually. Every vehicle needs a motor.

This is just one example of a potential "Sovelmash" customer. Most electric motors in the world operate not in transport but in industry. "Sovelmash" develops motors for these areas as well.

The investors in the project "Duyunov's motors" will receive dividends from each development of the company.