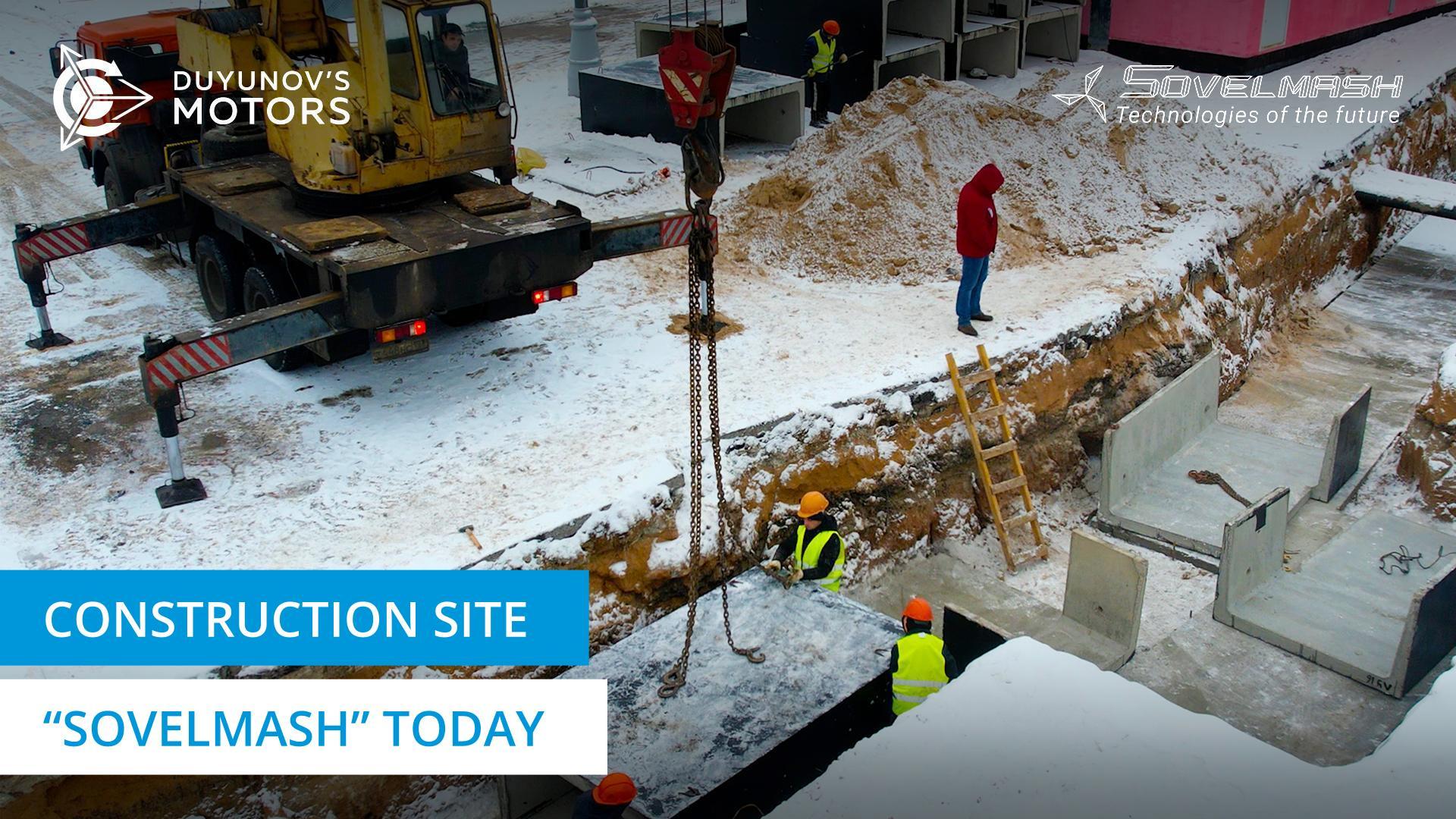 Installation of interior partitions and working with engineering utilities: construction site news
29 Ноябрь 2022
Under the second-floor D&E mezzanine, the installation of metal frames is in full swing. Soon the screed will be done and, depending on the area, tile or linoleum laying and floor shaping will begin. Also in the near future, the construction workers will begin assembling interior partitions.

The area inside the D&E is packed with materials that have already begun to be assembled. The premises of the future "Sovelmash" testing laboratory were completed.

The installation of second-floor interior partitions is nearing completion in the office and amenity building (O&A). Part of the partitions on one side are not closed, because the distribution of internal engineering networks is in progress. Outlets, electricity, wiring, a low-current system and more will soon be installed. The water supply will also be completed.

There are quite a few frame partitions already mounted on the third floor, and there are more and more of them every day.

Outside, the temporary storage area is virtually unloaded. Inside the pit, the concrete bedding has been done. Now the fittings are being strapped and a well is being formed to connect the external engineering utilities.

The temporary road slabs have been dismantled. Dry transformers will soon be installed inside the building. Off-site utility networks are being completed: a trench has been dug, and heat is being supplied to the D&E building.

Watch a video report from the construction site by following the link.

Recall that the construction pace now depends on the volume of incoming investment. You can support the project and accelerate the construction of the "Sovelmash" D&E.