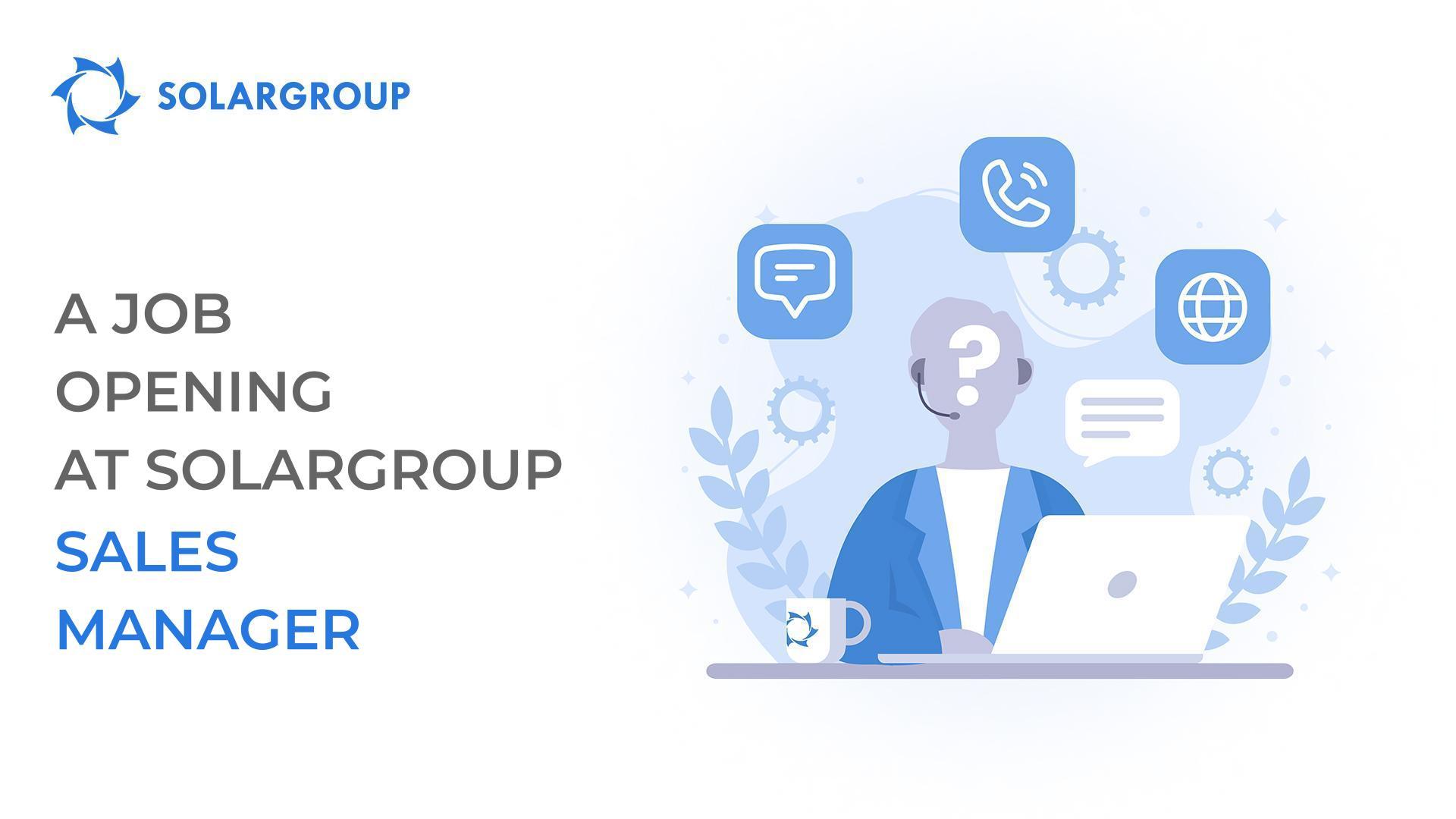 International financial company SOLARGROUP has an opening for a sales manager speaking German and French
22 Май 2023
The company's customer base is expanding all over the world. In order to interact with our customers as efficiently as possible, we need a professional who can and loves to sell and is fluent in German, French and Russian.

SOLARGROUP is a rapidly developing financial company. We have been operating in the international crowdinvesting market for 6 years. Our superpower is organizing the funding for innovative projects.

We offer the opportunity to work in a team that is committed to success!

Sales manager's job description:

• calling the company's "warm" customer base to motivate them to buy new investment packages and resume their installment payments,
• informing customers about beneficial offers for them,
• advising customers on the matters related to the project and purchasing the investment packages.

Working conditions

• Good salary: we appreciate the performance of our employees. You get a fixed salary and unlimited bonuses, the level of which depends solely on you.

• Remote work: it doesn't matter where you are, as long as you are in touch during the working hours and meet the deadlines.

• Flexible working hours: we try to be flexible and meet the needs of those for whom it is important.

• Career progression prospects: we train our employees and help them enhance their expertise. You have the opportunity to actively participate in developing the company and to boost your skills and income.

• A solid and friendly international team: we regularly meet online and offline.

A fact that speaks for itself: we have virtually no staff turnover. Therefore, the opportunity to join SOLARGROUP does not come around very often.

Does being on our team resonate with you or do you know someone who is suited to this kind of work?

Email for sending your CV: maria.sh@solargroup.team.

Telegram for your CV: https://t.me/shcherbakova_mari (Head of Sales at SOLARGROUP Maria Scherbakova).

Take action while the vacancy is open!