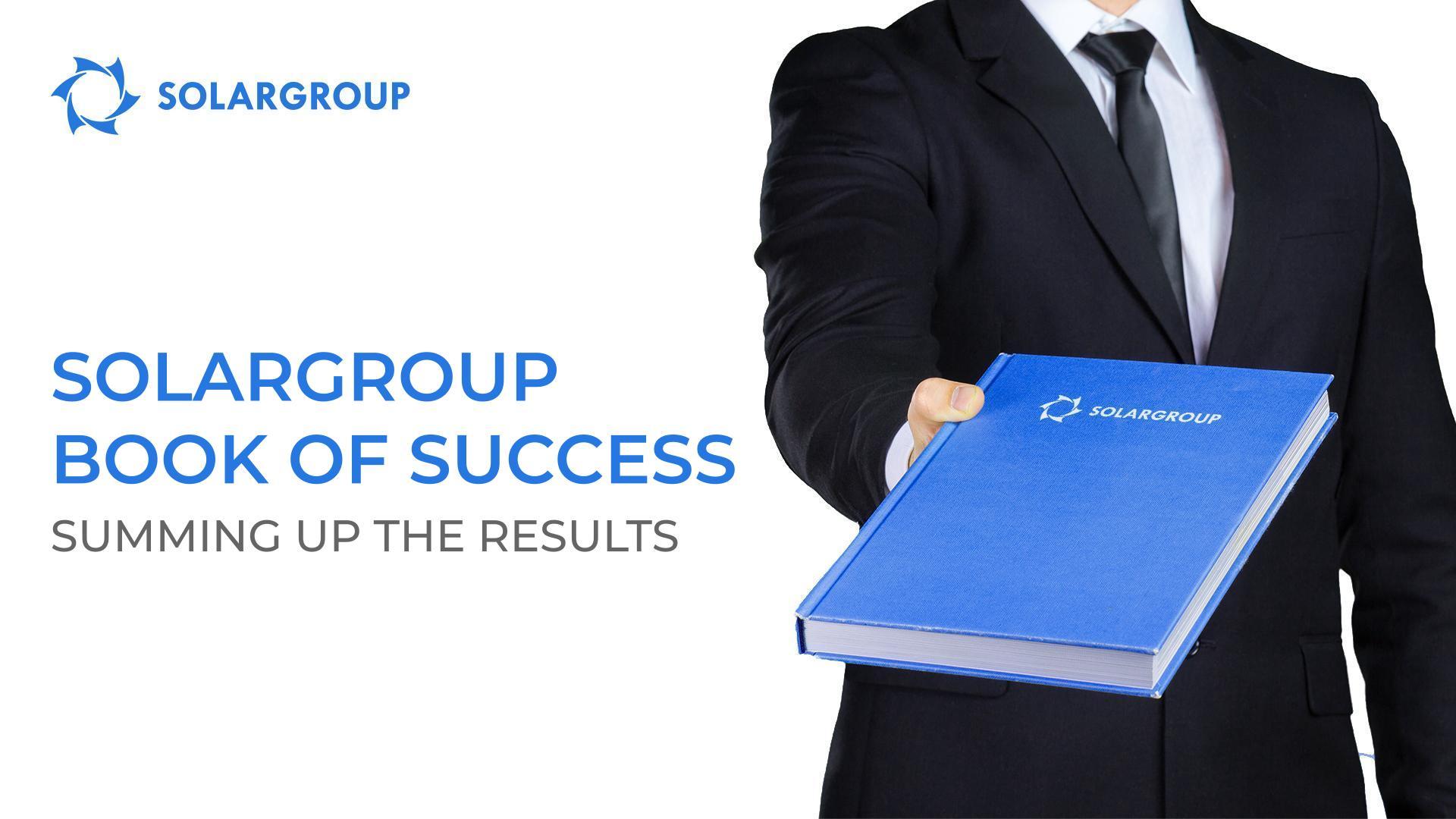 SOLARGROUP Book of Success: summing up the results
17 Май 2023
When we conceived the idea of talking about business through people's stories, we did not yet know how much emotion, different fates, characters, inspiration and faith in the project we would get.

Dear friends! We are amazed every day at the achievements we make together with you and what an amazing team we are in. Thanks to your stories, we are assured that no one will tell us more about the project and the partner program than the participants themselves. Partners genuinely share with us their challenges, their struggles and their achievements - such stories give us confidence and strength, confirming the importance of our common cause. And you have the opportunity to meet different members of the partner community every two weeks.

So, it's been over a year since our partners started actively sending us their success stories.

Over this time:

34 stories have been posted,

117 stories are ready for posting.

First of all, we are not going to stop there! The partners of SOLARGROUP are thousands of people from different countries, with different experiences and thoughts. Each and every one of them deserves to be in our Book of Success. We will continue to introduce you to people's stories and show you the value of people in business and how they are already changing the world and their lives for the better.

Secondly, we plan to create a printed version of the SOLARGROUP Book of Success. We have long wanted to give you a beautiful edition with a unique design!

If you have already sent us your story, but it is not yet ready for publication, please make sure you have filled out the form correctly:

• Have you added a link to your photo?
• Have you provided your full name and added your e-mail?

We are really looking forward to your quality photo for the book!

And if you haven't shared your story yet, do so soon! Get to know the published stories here and fill out the form. By the way, you will get 100 shares as a compliment for completing the form in detail.

Business is built by people; the success of a project depends on the success of each team member. You, too, are part of the team and make a valuable contribution to implementing the project. Tell us about it and put your name in the SOLARGROUP Book of Success!