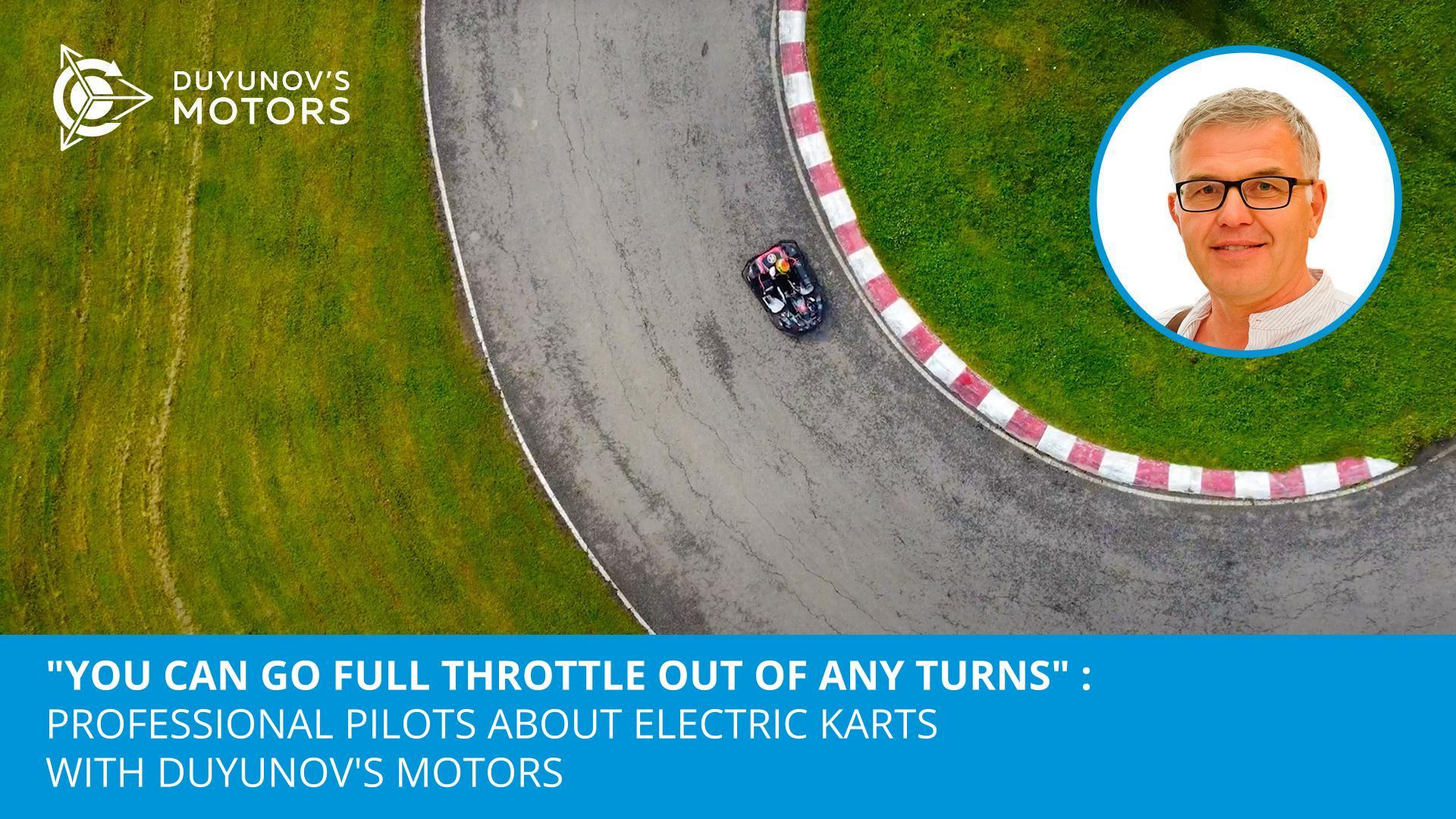 "You can go full throttle out of any turns": professional pilots about electric karts with Duyunov's motors
03 Август 2022
New tests of electric karts with "Slavyanka" based motors have been held at the karting track in the Moscow region.

The vehicles were modernized by Andrey Lobov's team. The karts were equipped with 3 kW DA-90SM and 5 kW DA-95S combined winding electric motors.

Professional racers participated in the trials. They appeared to be content with the vehicles and shared their impressions. They especially liked the weight distribution of electric karts, which allows them to take turns faster and safer than in gasoline-powered cars.

"The karts are good, the motors are pulling well... The weight gain is about 20 kilograms. And that means you can brake later, speed up earlier when exiting turns, and maintain a higher speed through the turns themselves."

"It runs well, the speed is good enough. Braking, accelerating - everything is very good. There are no problems or delays when exiting sharp curves. You hit the gas and it goes right away."

The pilots also appreciated that electric vehicles perform much better in the rain than gasoline-powered ones.

Andrey Lobov noted the motor efficiency, which reduces battery consumption twice and increases travel range: "An electric vehicle with a DA-90SM motor covers 6-7 runs of 10 minutes each. A similar vehicle with BLDC motors and a 50 ampere battery does not allow for more than 30 minutes of travel by any means."

Learn more about the results of the test runs from the video.

Andrey Lobov will speak at the SOLARGROUP conference in Moscow on August 6. Each conference participant will be able to talk to him personally and see a variety of "Slavyanka" based vehicles, including electric karts.