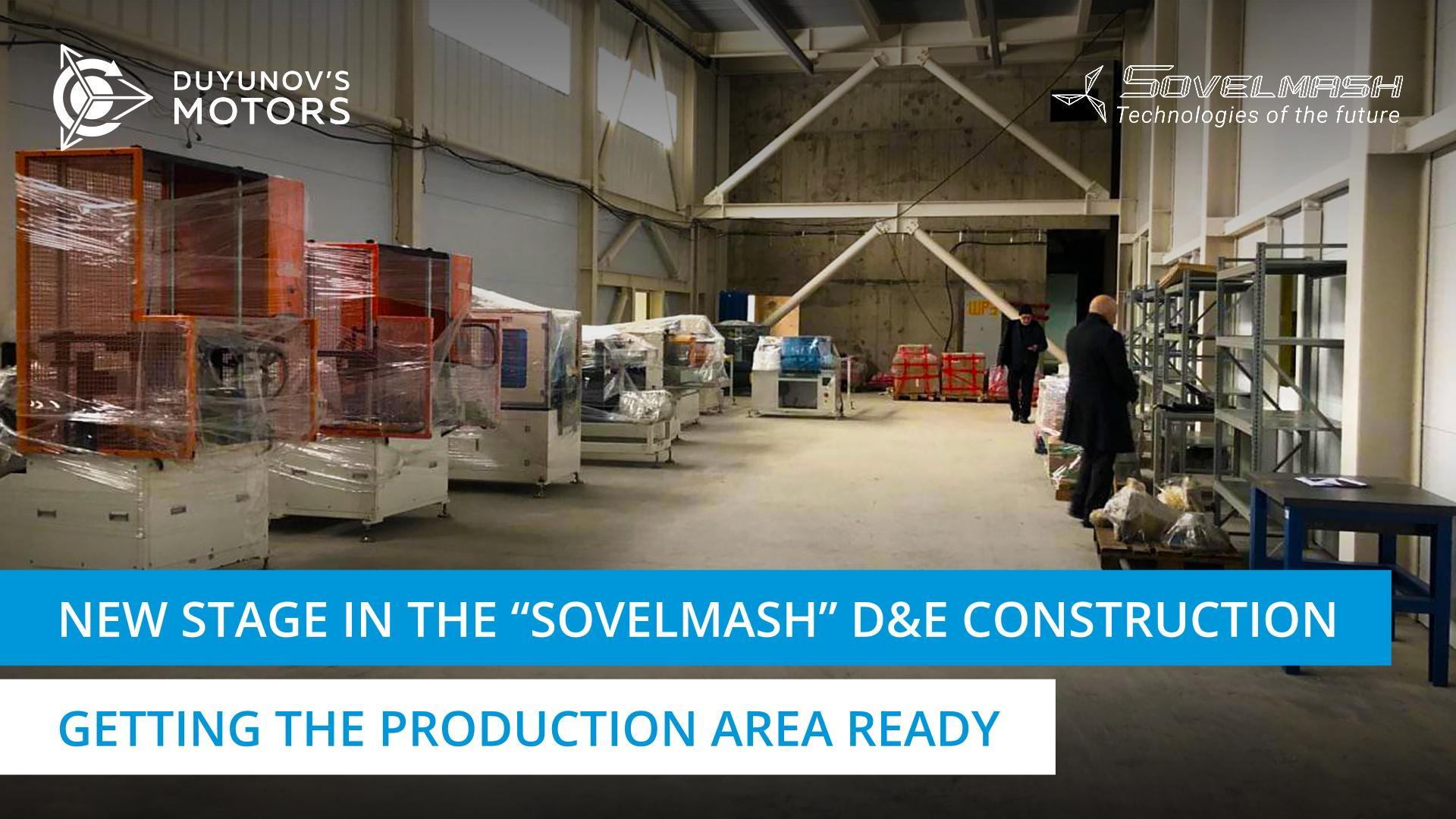 New construction stage: preparing to run the production area
20 Январь 2023
The production area of the "Sovelmash" design and engineering technology department is becoming more and more complete:

• the winding equipment is being installed,
• the crane beams are being welded in place,
• the cleanup of the area is starting.

The production area will soon be ready for work.

In the office and amenity building, the specialists are installing the engineering systems, electricity, outlets, and other activities are being performed too.

The builders are getting ready to start installing doors and windows.

The delivery of equipment to the D&E territory and the installation of interior partitions are in progress.

The earthwork is underway outside the building:

• the installation of sewerage continues on the site,
• outside the site, the trays are being covered with caps, and preparations are being made for backfilling.

Watch today's video from the construction site.

The timing of completing the D&E depends on the investment pace. By investing in the project, you will accelerate the construction and bring the time of getting dividends from the company's profits closer.