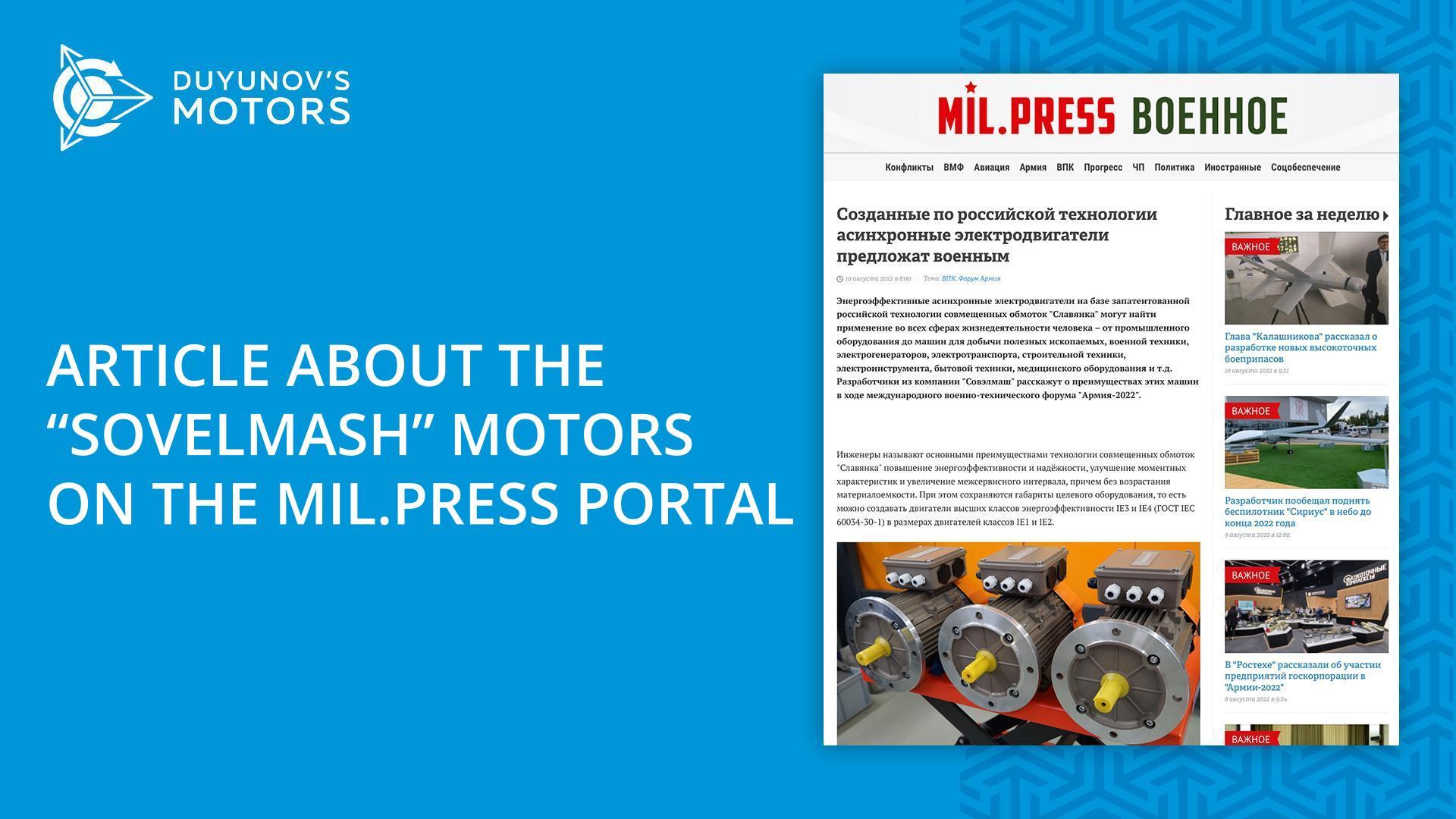 New article about the "Sovelmash" motors by the Mil.Press Military news agency
10 Август 2022
In the run-up to the international military and technology forum "Army-2022", a new article about the developments of "Sovelmash" has been published in the Mil.Press Military news agency. To recap, "Sovelmash" will present its developments in the civil segment of the forum.

The article highlights the advantages of the "Slavyanka" combined winding technology, which can be used in most areas of human activity: from industrial and medical equipment to military and household appliances.

In addition, the article describes some "Sovelmash" developments that will be featured at the "Army-2022" forum. In particular, about the induction traction motor of the DAT-100L6 series and the embedded drive for power tools and household appliances.

The article's authors point out: "In the future, the company's developments are capable of successfully replacing imported solutions. In addition to direct development of electrical machines, the "Sovelmash" specialists have experience and expertise in designing production plants and creating production facilities."

The article can be found by following the link.

We would like to add that the Mil.Press Military news agency targets a wide audience of the military and a highly educated part of the civilian male population. Its monthly audience is more than 70,000 people.