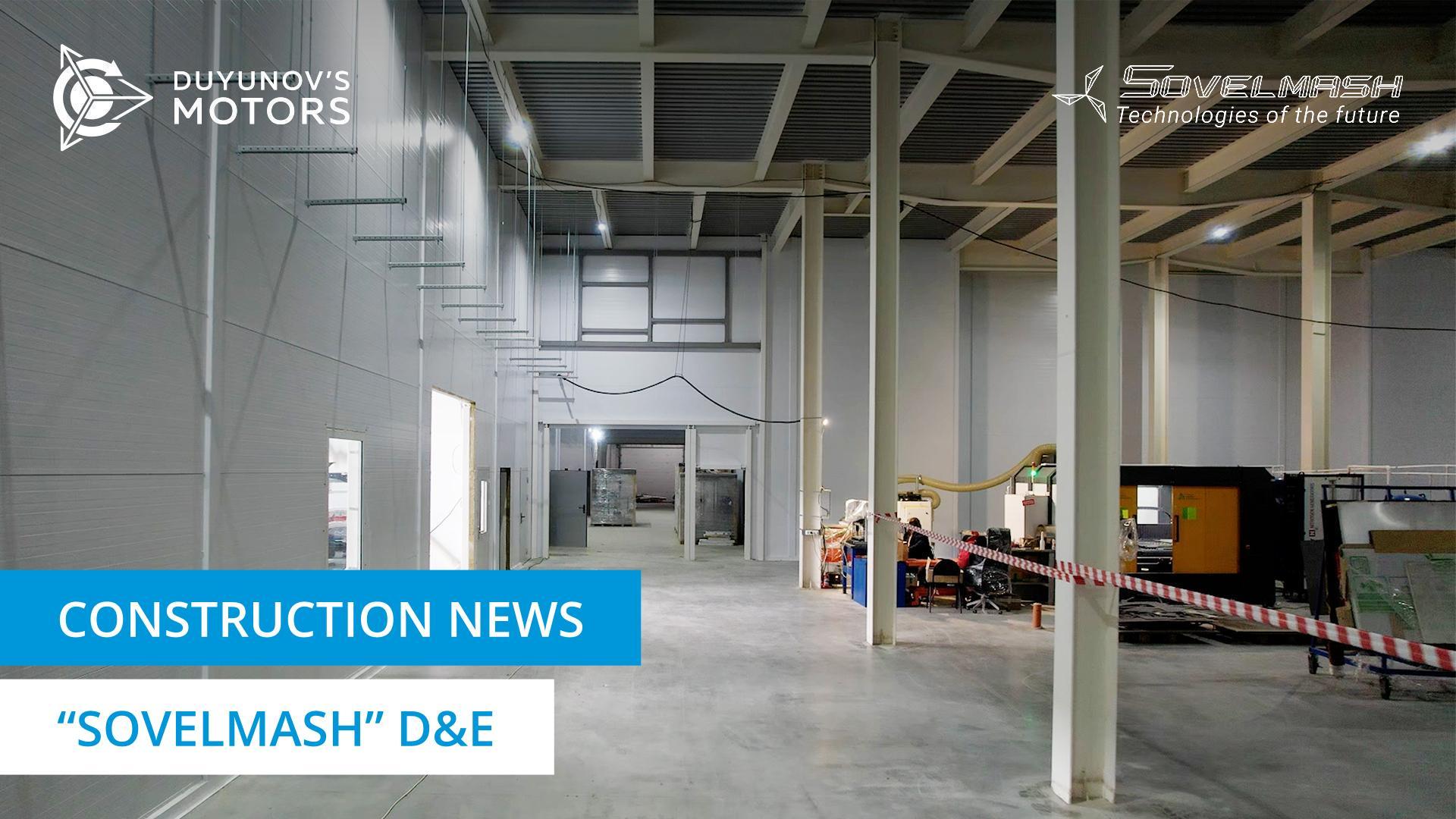 Installation of engineering networks and equipment: progress of the "Sovelmash" D&E construction
22 Март 2023
Long-awaited news from the "Sovelmash" construction site!

The installation of interior partitions inside the production part of the building and on the first floor of the office and amenity building is nearing completion.

The installation of doors and cable duct trays is in progress.

The laser complex has been installed. The equipment is being installed in the testing laboratory. The commissioning and other activities are underway.

Outside the building, the engineering utilities are being routed.

More information about the construction process is available in the video here.

Remember that you can accelerate the "Sovelmash" D&E construction by investing in the project. Every early repaid installment plan, a newly purchased package and an investor invited to the project is an important contribution to our common cause!