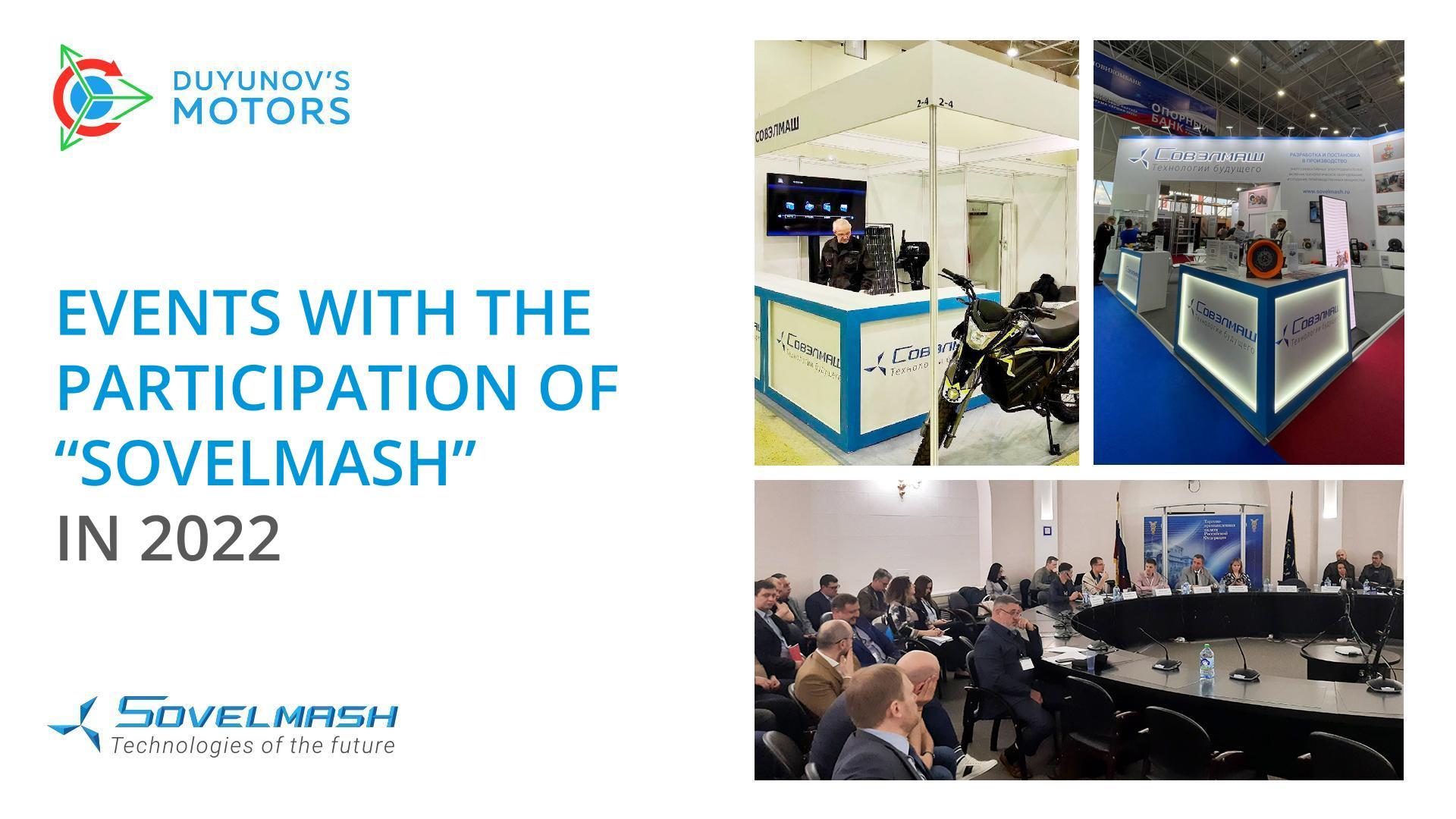 Scale and prospects: the results of "Sovelmash" participating in the 2022 events
19 Январь 2023
In 2022, "Sovelmash" participated in several large-scale events for the first time. Let's remember what significance this had for the development of the company and the project.

"Army-2022" International Military and Technology Forum: August 15-21, Moscow region

The debut of "Sovelmash" at the largest international military and technology forum turned out to be successful for the company. At the exhibition, "Sovelmash" presented more than 20 of its own developments, that attracted the attention of both the media and the visitors.

The priority media sponsors of the forum and other press outlets spoke in detail about the company, the D&E construction and the "Slavyanka" technology. The developments by "Sovelmash" were included in the rankings of the best forum innovations according to various media outlets.

In total, the forum was attended by 2 million visitors, including official military delegations from 85 countries, as well as experts from specialized companies. After "Army-2022", "Sovelmash" actively worked with potential customers who got interested in the company's products and services at the forum.

Read more about the results of the event by clicking here.

"ElectroTrans-2022": September 21-23, at Expocentre in Krasnaya Presnya

The exhibition was timed to coincide with the Russian Public Transport Week. "Sovelmash" presented motors and end products that rely on the "Slavyanka" combined winding technology: an electric motorcycle, an elevator winch, a boat motor, and other exhibits.

The exhibition is a major platform for communication between specialists and businesses in the field of electric transport. The exposition and business program was attended by over 144 organizations from Russia. For "Sovelmash", participation in "ElectroTrans" was an opportunity to demonstrate its products as well as the application of the technology to potential customers.

Video report about the exhibition.

All-Russian Meeting on the Development of Electric Transport: May 12, Moscow, Russian Chamber of Commerce and Industry

This was one of the most significant events of the year in the field of Russian electric transport. It brought together officials, business representatives, developers of electric cars and charging stations, scientific and educational organizations, and certification bodies.

Alexander Sudarev, head of the company's press center, made a report on behalf of "Sovelmash". He spoke about the goals of "Sovelmash", the construction of the design and engineering technology department and the services to be rendered by the future enterprise. As well as about the advantages of combined winding electric motors and examples of their effective use in vehicles.

Read more about the meeting by following this link.

In 2022, thanks to its participation in major events, "Sovelmash" became more recognizable in business circles, on the high state level and in mass media as an innovative enterprise that operates in accordance with the forward-looking development strategy. A lot of meetings and negotiations with potential customers were held after the events.