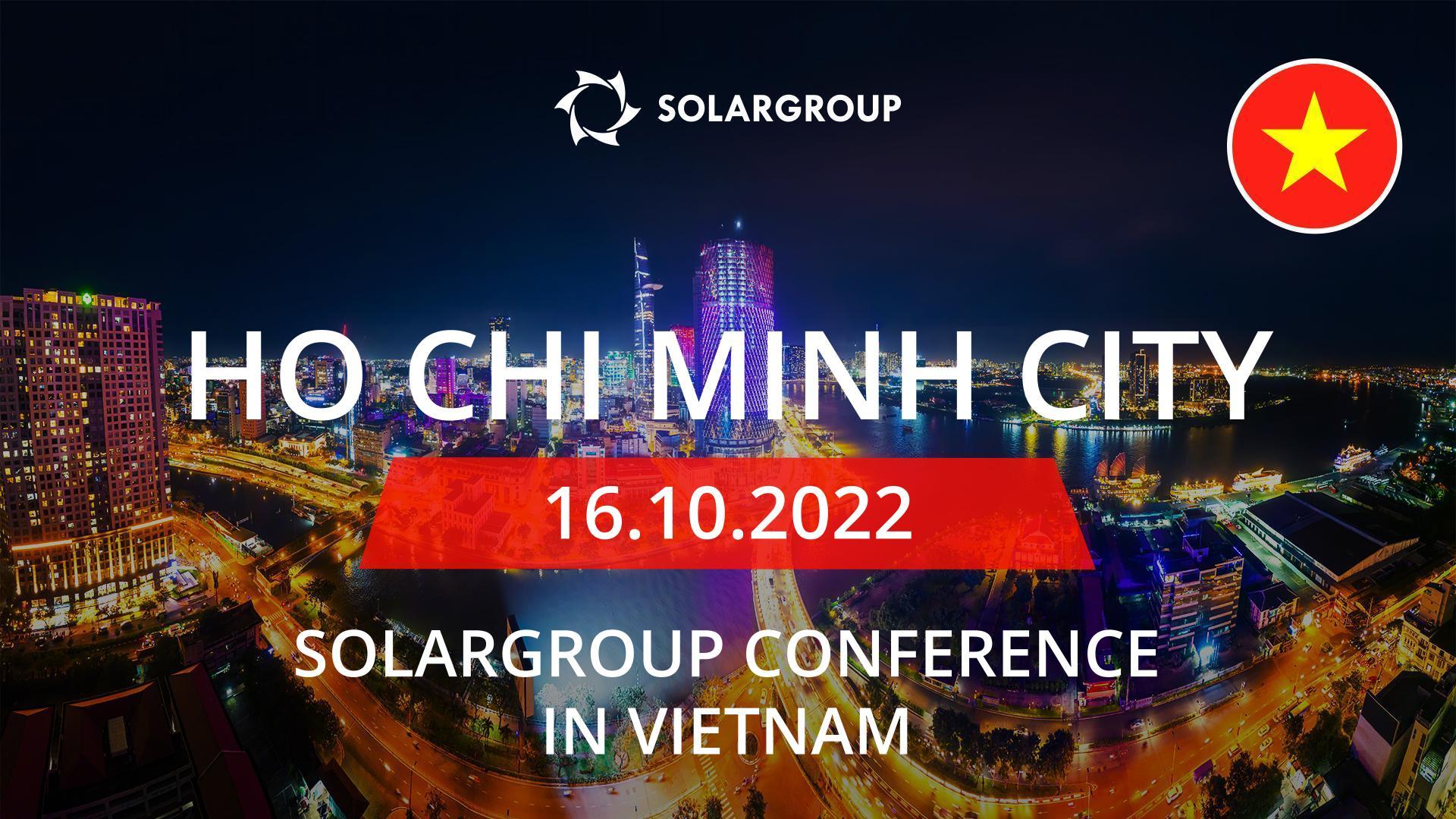 SOLARGROUP conference in Ho Chi Minh City
20 Сентябрь 2022
The series of SOLARGROUP events in foreign countries will continue with an offline conference in Ho Chi Minh City.

When: October 16. Guest registration begins at 13:30.
Where: SAIGON HOTEL, Lotus Hall, 10th floor.
Address: 41-47 Dong Du Street, District 1,
Ho Chi Minh City, Vietnam.

Participation is free.

The number of spots is limited: only 150 people will be able to participate in the conference.
Join and invite Vietnamese partners to the event.

Registration is open here.

Vietnam is one of the first countries in the world to invest in the project "Duyunov's motors". Interest in the project here is consistently high. That's why SOLARGROUP is to hold two conferences in Vietnam in October. We remind you that the first one will be held on October 9 in Hanoi.

For residents of Vietnam, the offline conference is an opportunity to communicate with the management of SOLARGROUP in person. The event will be attended in person by: General Director Sergey Semyonov, Commercial Director Pavel Shadskiy, Head of Advertising and Public Relations Pavel Filippov. As well as the national partner in Vietnam Trinh Van Long.

A live conference always gives much more than any online event. That is, the latest news about the "Sovelmash" D&E construction, insider information about SOLARGROUP's plans, answers to questions from the top officials and communication with other investors and partners in your country. In addition, the conference will feature the developments made by applying the "Slavyanka" technology.

Seize the unique opportunity to participate in the SOLARGROUP conference in Ho Chi Minh City or tell the partners in Vietnam about it!