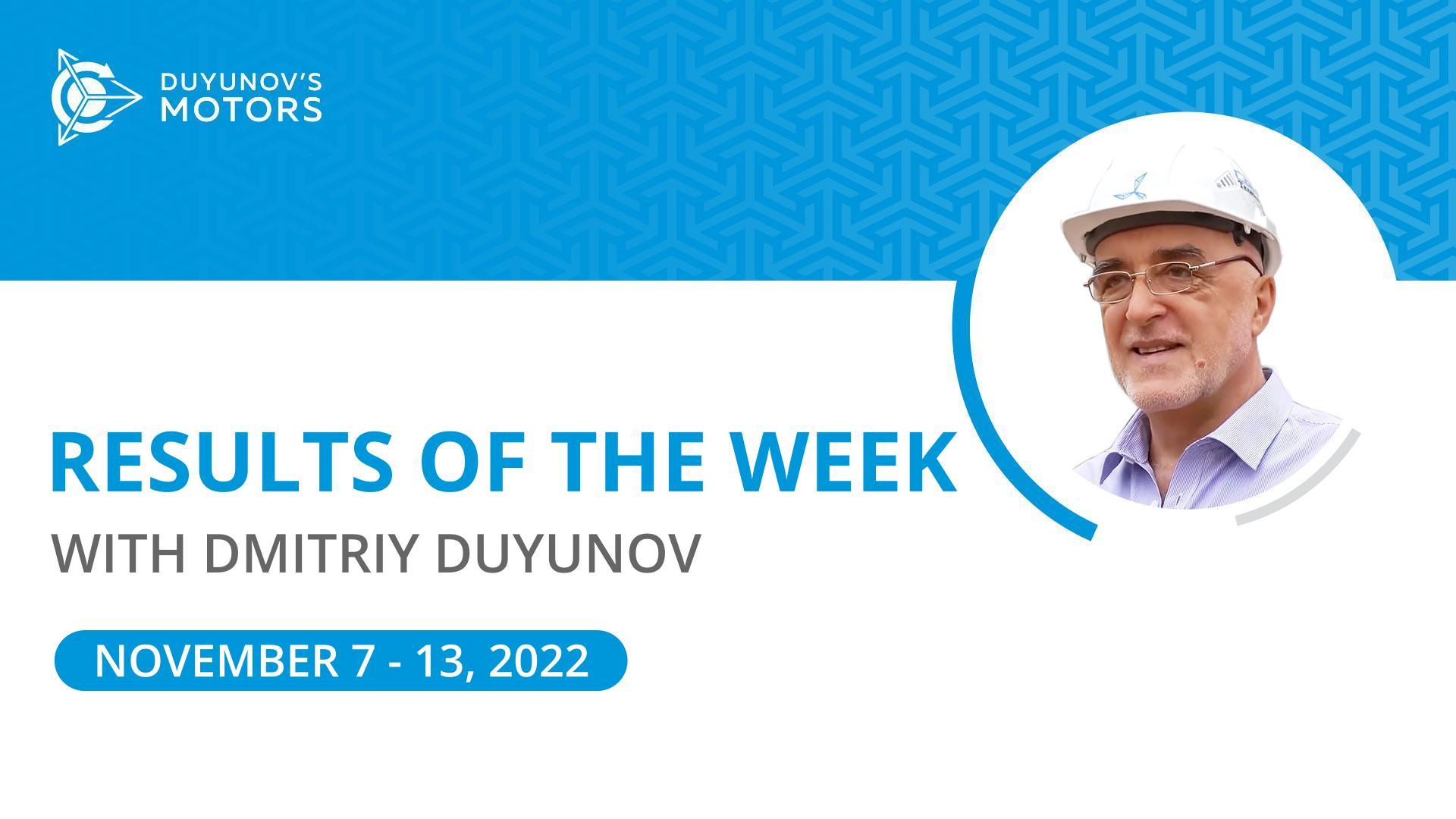 Results of the week in the project "Duyunov's motors"
13 Ноябрь 2022
"Sovelmash" D&E construction

Several construction teams performed various jobs throughout the week, including on Saturday.

Inside the building, the construction workers were engaged in:

• laying floor tiles on the first floor of the production building,
• installation of partitions on the second and third floors of the office and amenity building,
• mounting the internal storm drainage system.

Outside, the builders performed just as many tasks:

• moving the outdoor storage of materials inside the building,
• removing the leased power supply cabinets and replacing them with the in-house equipment of "Sovelmash",
• developing the ground for the heating pipeline outside the "Sovelmash" site, including in the area where the heating pipeline adjoins the heat distribution point,
• casting the concrete slab on the site for climate control equipment, and then dismantling the formwork.

For more construction details, watch the video.

SOLARGROUP conferences

On November 12, SOLARGROUP opened its national representative office in North Macedonia. This event was timed to coincide with the first conference in the country, which brought together about 140 participants. We will tell you about the results of this event in the coming days.

On November 19, a conference with SOLARGROUP's top managers will be held in India, which promises to be one of the largest events in the project history. Registration is open here.

Follow our news to keep abreast of developments in the project "Duyunov's motors".