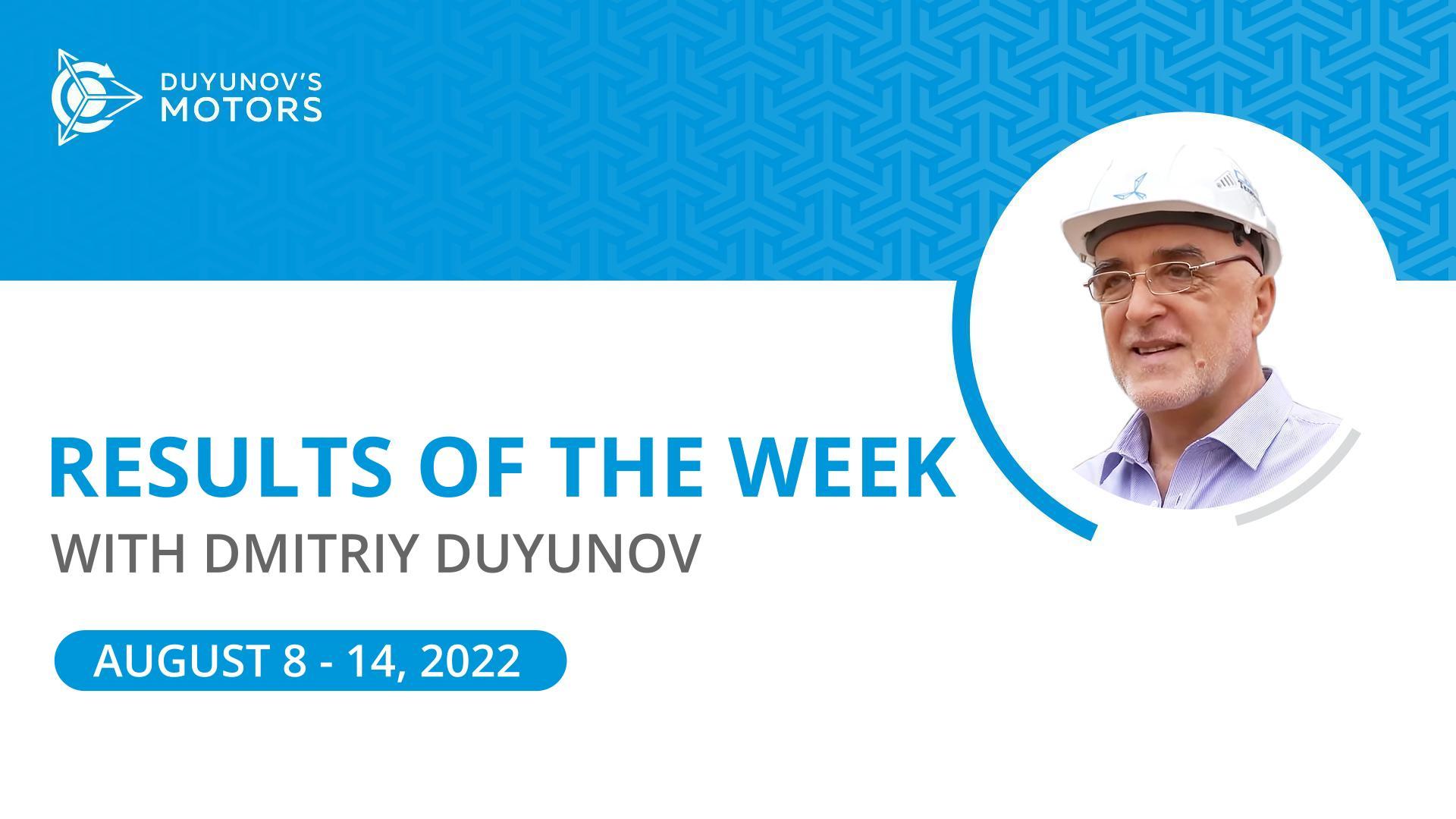 Results of the week in the project "Duyunov's motors"
14 Август 2022
The past week was spent summing up the results of the SOLARGROUP International Conference that had taken place on August 6.

The most discussed topic was the results of the five years in project funding. We shared the numbers that had been announced at the conference here.

After the conference, SOLARGROUP conducted an extensive business program for the foreign guests, including 7 webinars. The live broadcasts were conducted with the participation of the company's top managers Pavel Filippov and Pavel Shadskiy in the language of each of the foreign delegations that visited Moscow: Bulgaria, Nigeria, French-speaking African countries, India, Nepal, Vietnam and several Latin American countries.

Thanks to the webinars, the project participants from these countries learned about the impressions their compatriots had of the conference, visiting the "Sovelmash" construction site and communicating with the management of SOLARGROUP. The audience also asked their questions.

Next week we will continue to tell you more about how the SOLARGROUP International Conference went.

A new article about the "Sovelmash" motors was published in the media. The Mil.Press Military news agency reported on the advantages of the "Slavyanka" combined winding technology and the company's innovative developments that will be presented at the "Army-2022" international military and technology forum.

The article can be found by following the link.

In addition, three developments by "Sovelmash" were included in the top 10 best innovations of the upcoming forum according to the agency's rating. The Mil.Press Military news agency is one of the largest military periodicals in Russia, the official media partner of "Army-2022".

To recap, the "Army-2022" forum starts on August 15.

Stay tuned for more details.