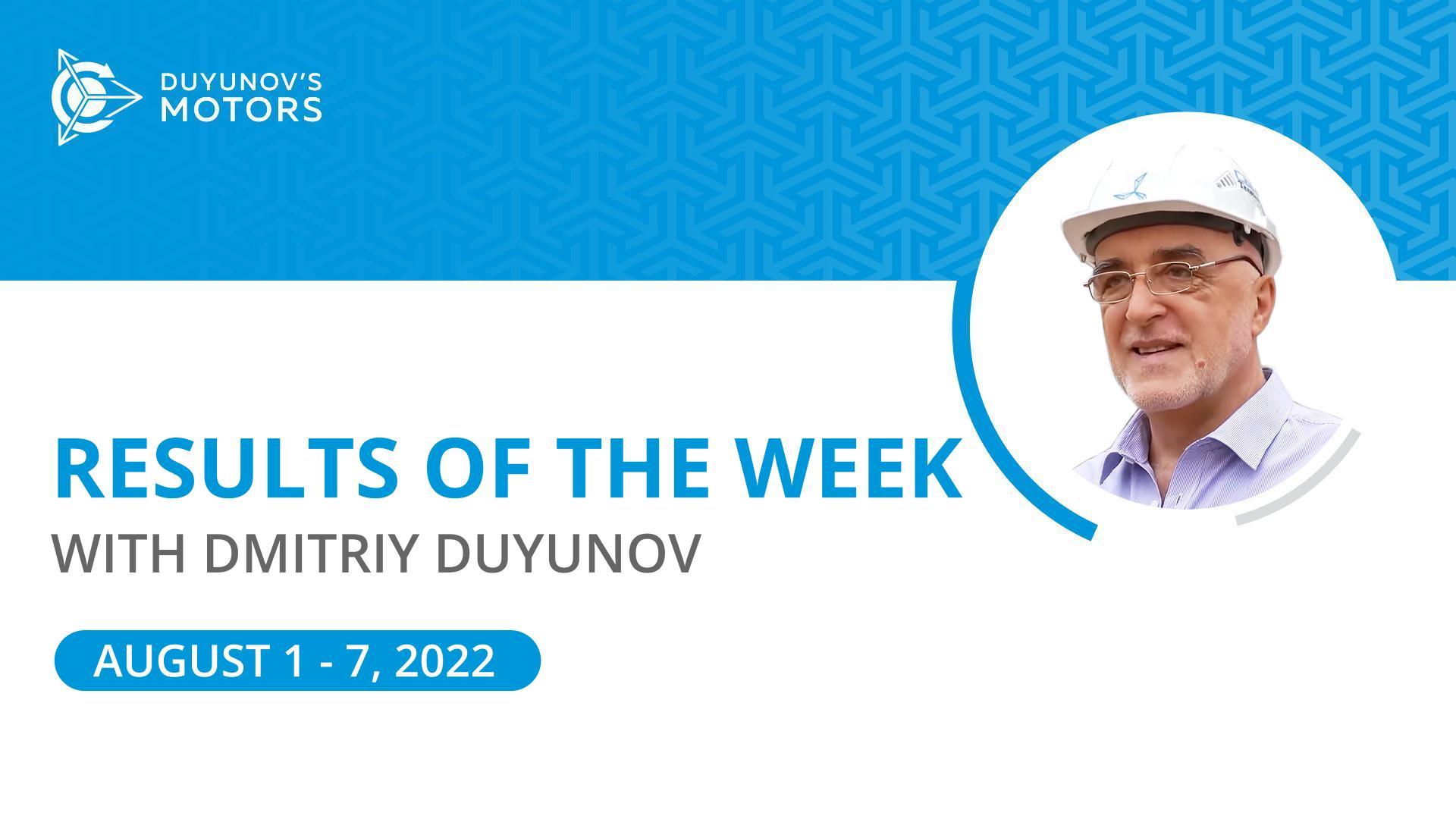 Results of the week in the project "Duyunov's motors"
07 Август 2022
The offer to collect funds for the "Sovelmash" engineering utilities has been extended until August 31 inclusive. To recap, we've launched it to speed up the construction of the "Sovelmash" design and engineering technology department. In July, the offer raised $ 1,600,000 out of the required $ 3,000,000. Take advantage of the most beneficial investment conditions in the project history. More details here.

The back office now offers new denomination investment packages: $ 35,000, $ 75,000, $ 400,000, $ 500,000 through 10, 20 and 30-month installment plans. The packages of previously available denominations, but with a new 30-month installment plan: $ 200,000, $ 250,000, $ 300,000.

We have also supplemented the price lists of all the stages with the packages not available in the first stages of project funding but introduced later: these are $ 3,000, $ 7,500, $ 12,500 packages.

New packages and current discounts are already available in the back office, the "Investments" section. This will give you more options to choose the most comfortable package to pay for.

New tests of electric karts with "Slavyanka" based motors have been held at the karting track in the Moscow region. The vehicles were modernized by Andrey Lobov's team. The karts were equipped with 3 kW DA-90SM and 5 kW DA-95S combined winding electric motors. Professional racers participated in the trials. They appeared to be content with the vehicles and shared their impressions. More details in the video here..

The congress center of the special economic zone "Technopolis "Moscow" hosted the SOLARGROUP International Conference on August 6. The event brought together about 350 guests from more than 20 countries. In the coming days we will share with you the photo and video impressions and report on the event in detail. Follow our news.