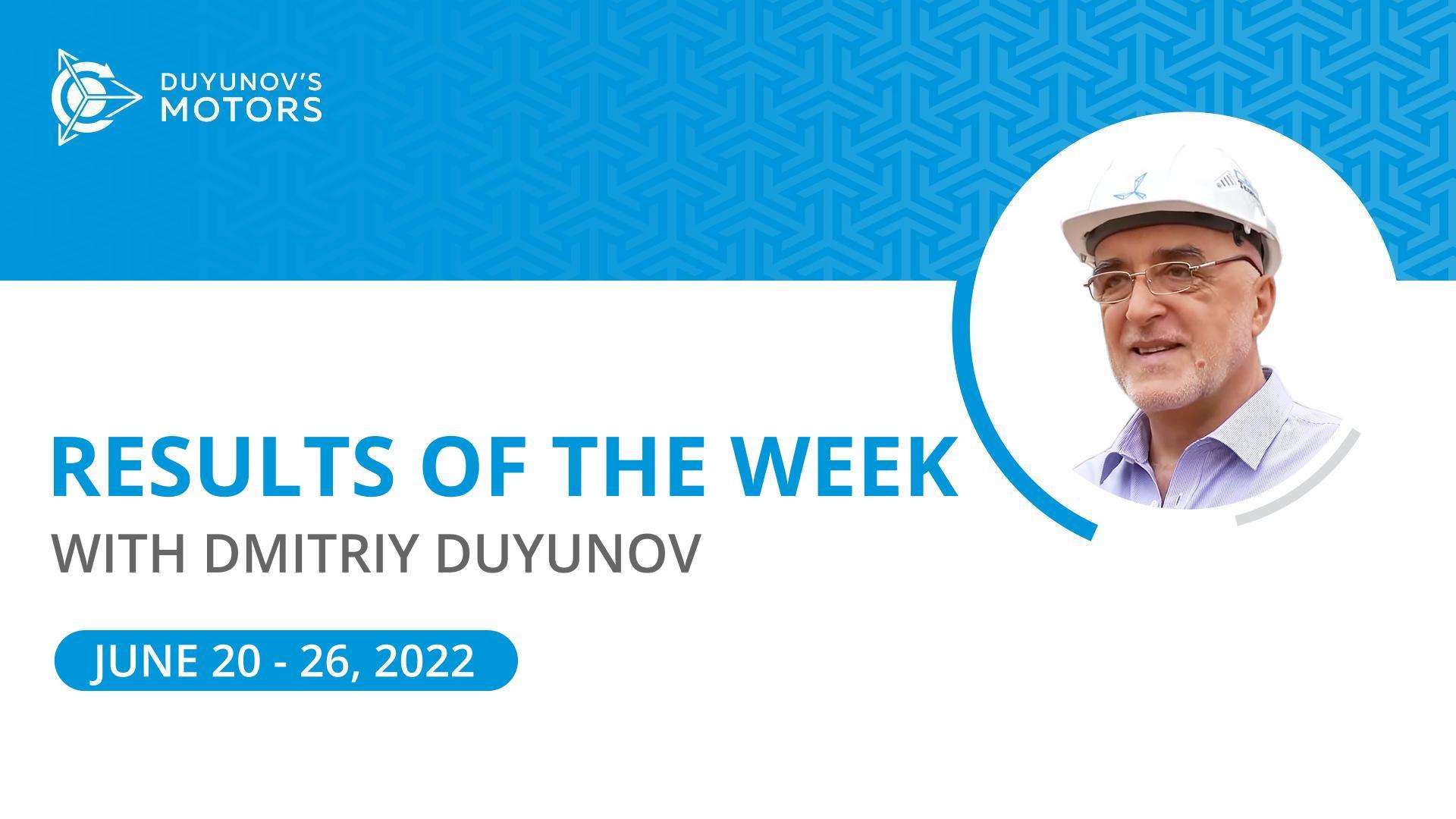 Results of the week in the project "Duyunov's motors"
26 Июнь 2022
Construction of the "Sovelmash" design and engineering technology department is proceeding on various fronts.

On the first floor, the builders have been casting the concrete bedding in the testing and production part of the building.

On the second floor mezzanine, the specialists performed fireproofing of the metal frame and assembled the frame of the future interior partitions.

The roofing work in the office and amenity building is nearing completion: the builders have mounted the insulation and have started to close the service openings.

More details and a video report from the construction site are available here.

The specialists of "Sovelmash" continued their work on the world's first induction hub motor, having fine-tuned the technology of casting the squirrel cage rotor with aluminum. Thanks to this, it was possible to make the production of the rotor much easier and cheaper. On June 21, the first successful casting of the hub motor rotor with aluminum was carried out. More details here.

Engineers from different countries will be trained in China to service vehicles based on the "Slavyanka" technology Jilin University Qingdao Auto Institute EV Center (Weihai) will provide the online training with the participation of the "Sovelmash" partner and head of ASPP Weihai Victor Arestov.

In addition to servicing, specialists will also learn how to make conversion kits for converting gasoline vehicles to electric vehicles by applying the combined winding technology.

You can find out what makes this training program useful for the project "Duyunov's motors" here.

The opening of the "Sovelmash" Trading House was announced last week: a platform for selling power tools and household appliances of the original inhouse-developed design with a "Slavyanka" drive. The angle grinders will be the first products to be manufactured in Russia, followed by the planned production of crosscut saws. More details here.

Also this week, the SOLARGROUP 2022 International Conference has been announced. It will take place on August 6 in the congress center of the SEZ "Technopolis "Moscow" in Alabushevo. The event participants will enjoy an eventful program, including the opportunity to visit the "Sovelmash" construction site. More details here.

Follow our news and stay informed about the development of the project "Duyunov's motors".