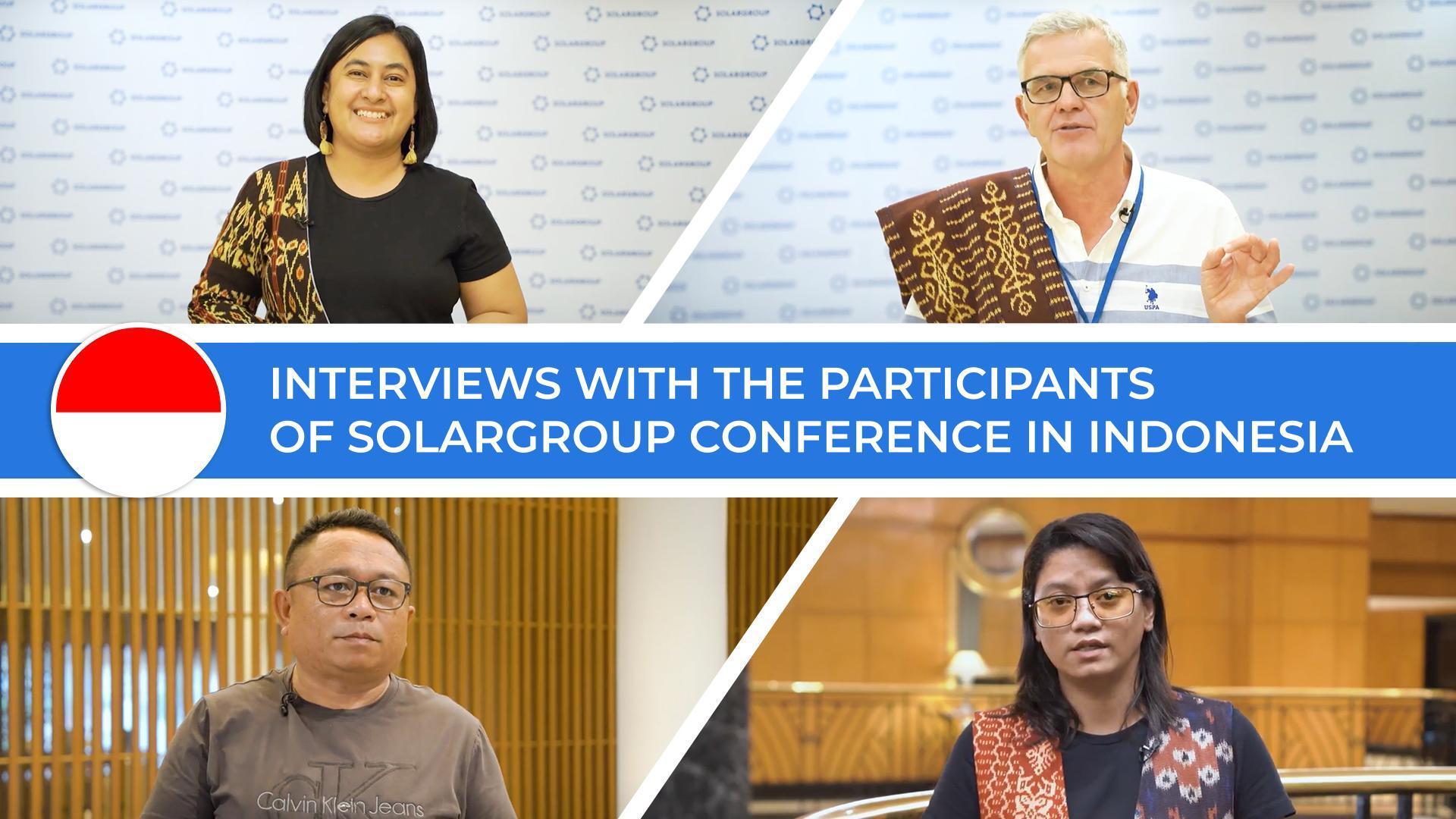 Interviews with conference participants in Indonesia: a powerful positive boost
24 Ноябрь 2022
Indonesia's first SOLARGROUP offline conference was held on October 22 in Surabaya. Few events bring together so many positive people and highlights!

We have already described what made this event memorable:

Now let's listen to what the conference participants have to say. Laura Guinta, our national partner in Indonesia, and our leading partners, the leaders in this country are amazing people who know exactly who they are and why they do it. The best way to remind yourself what the project "Duyunov's motors" is like and what it does for the world is to listen to people like these who once decided to join and have been pursuing their goal ever since with confidence in their success. The project has had many victories and accomplishments by now. Let's see what the participants and conference guests in Indonesia think of them.

Even the SOLARGROUP team did not expect so much good energy, smiles, laughter, lively response, good spirits and emotional boost. Thank you, dear Indonesian friends, for elevating the significance of this conference to such a high level. An offline conference is not just presentations by speakers and answers to important questions, it is above all an exchange of energy and ideas, motivation and inspiration to move only forward. And most importantly - together we are power.

Enjoy watching!