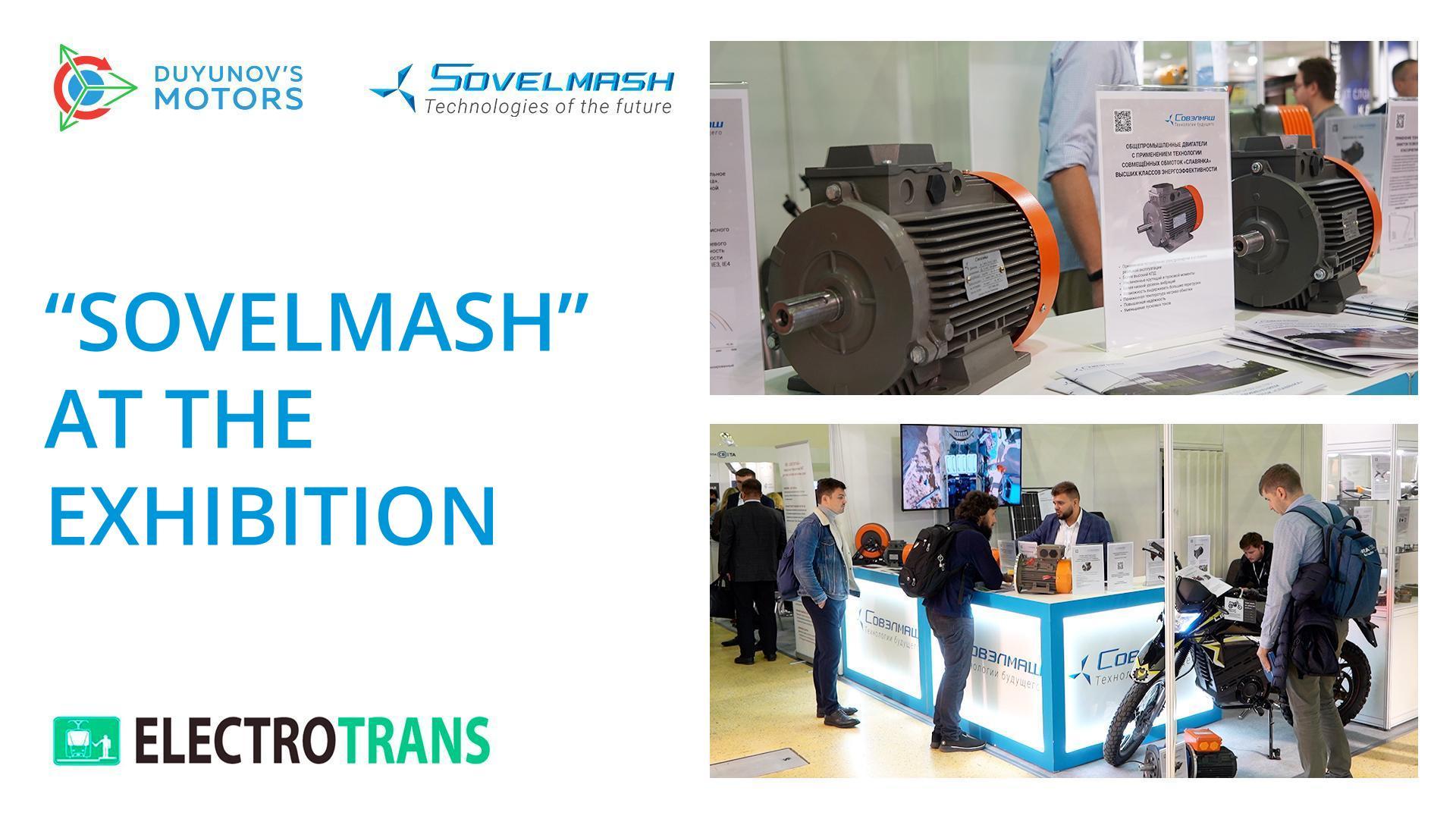 "Sovelmash" at "ElectroTrans-2022" exhibition
22 Сентябрь 2022
The "ElectroTrans-2022" exhibition started on September 21 within the Russian Public Transport Week in Moscow. "Sovelmash" exhibited motors and end products that rely on the "Slavyanka" combined winding technology.

Here are just some of the exhibits at the "Sovelmash" booth:

• ASPP Weihai's Denzel Liberty-S electric motorcycle with the DA-95S motor modernized by applying the "Slavyanka" technology, which is mass-produced in China,
• gearless elevator winches,
• traction and general-purpose industrial motors,
• boat motor,
• electric drives for hand-held power tools and much more.

For "Sovelmash", participation in the exhibition is a good opportunity to demonstrate its products, as well as the technology's applications to potential customers from the field of electric vehicles.

Watch the video report by Alexander Sudarev from the "ElectroTrans" exhibition here.

We remind you that the exhibition takes place from September 21 to September 23 in Expocentre at Krasnaya Presnya.

Find out what participation in the recent "Army" forum was like for "Sovelmash".