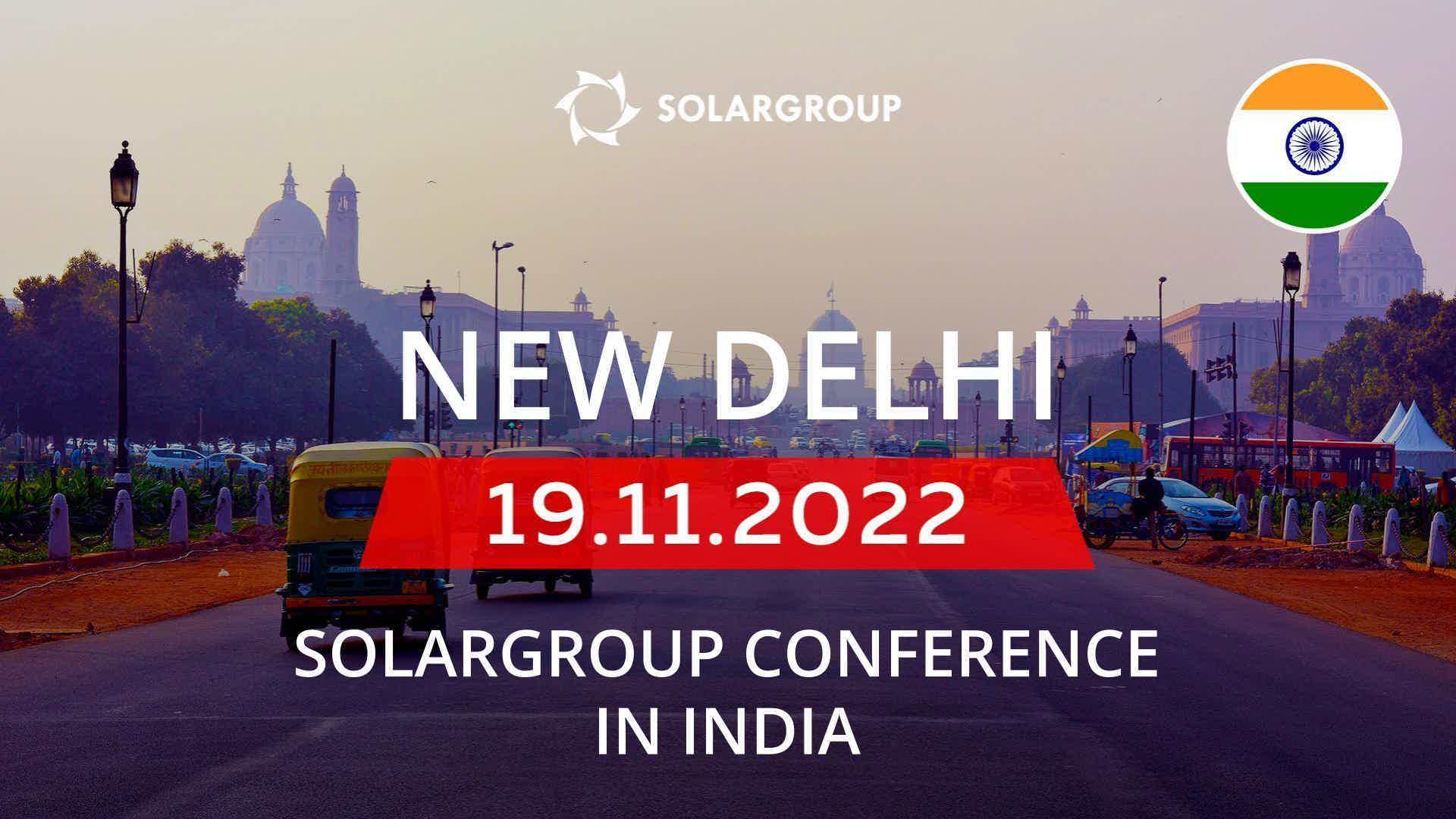 SOLARGROUP conference in New Delhi: tomorrow!
17 Ноябрь 2022
Tomorrow, November 19, the SOLARGROUP conference will be held in New Delhi.
Join and get a chance to personally communicate with:
the company's management represented by Sergey Semyonov, Pavel Filippov and Pavel Shadskiy;
project partner, head of the "Resurs" production cooperative Andrey Lobov, who is engaged in modernization of vehicles by applying the "Slavyanka" technology and open for cooperation with business partners in India;
national partner in India Gulshan Kumar Birdi, other investors and partners from your country.
You will find out how the project is progressing and when the construction of the "Sovelmash" D&E will be completed. You will see motors with the "Slavyanka" combined winding and the internal exchange functionality. You will establish new acquaintances and business contacts.
Only the conference guests will get access to the insider information, the terms of the new highly profitable offer for investors from India, as well as the opportunity to discuss with Andrey Lobov the prospects for developing your own business using the "Slavyanka" technology.
Where: Jawahar Lal Nehru Indoor Weightlifting Auditorium, H6MJ+M73, Jawaharlal Nehru Stadium, Pragati Vihar, New Delhi, Delhi 110003, India.
Participation is free.
Guest registration begins at 10:00 local time.
Register for the conference by clicking here.
See you at the largest SOLARGROUP event in India in the last 3 years!