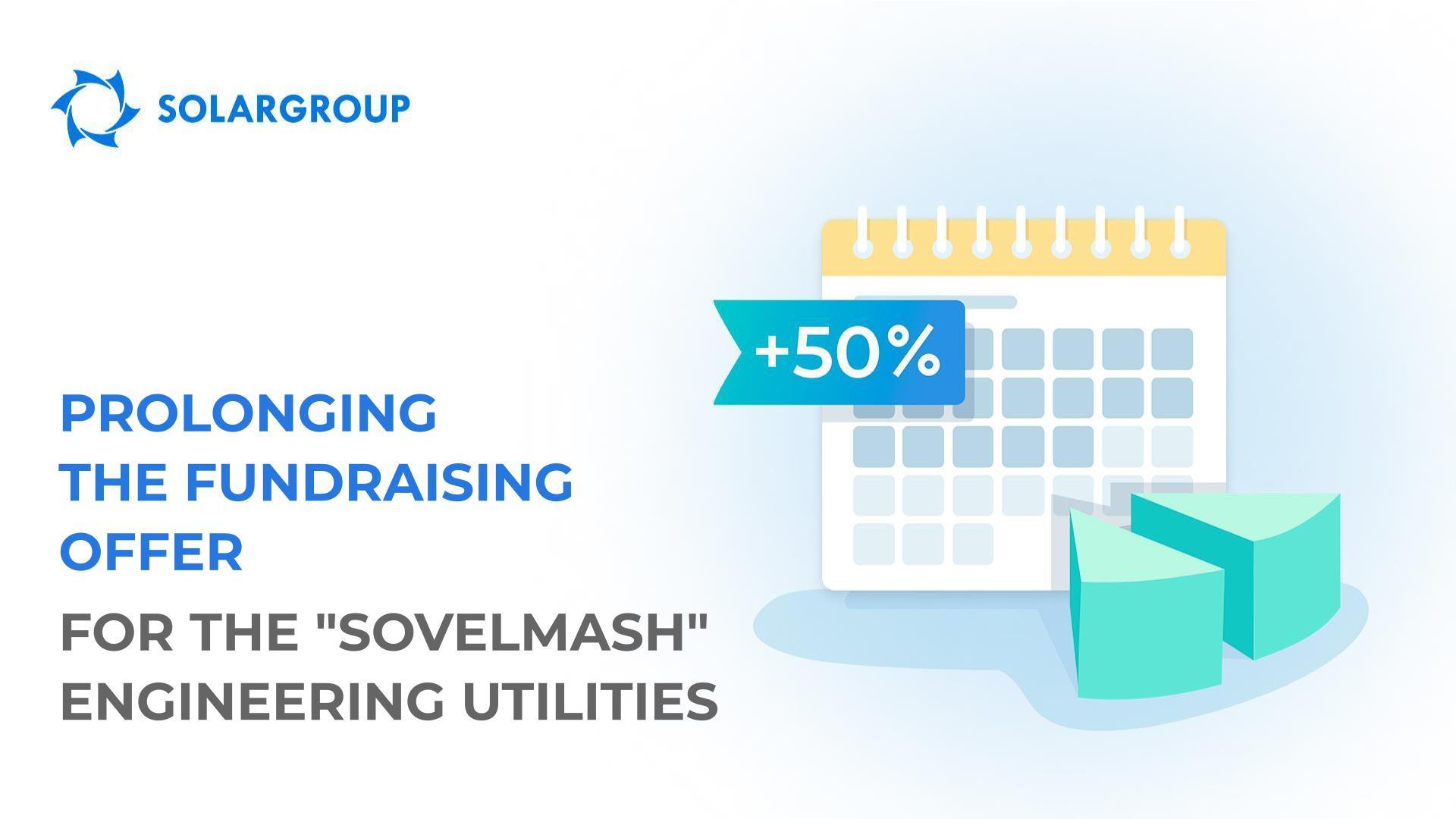 Prolonging the fundraising offer for the "Sovelmash" engineering utilities + expanding opportunities
01 Август 2022
In July, the most profitable offer in the project's history was in effect. We'd launched it to speed up the construction of the "Sovelmash" design and engineering technology department. All funds collected within the offer validity period will be allocated to laying the engineering utilities and heating supply at the D&E.

Dmitriy Duyunov explained the importance of this work. You can watch the video with him by following this link.

Use the same link to read the detailed terms and conditions of the offer.

Let us briefly remind you of the main conditions of the offer.
The offer is beneficial for all the project investors. It gives you the opportunity you to get a lot more investment shares than when buying a package of shares for the same money, but without the offer.

You get up to 50% bonus shares when buying a new investment package or increasing the current one. The shares are credited after full payment of the package, without a single day overdue.

You can buy or increase your package at a discount of the package you purchased in the project earlier. If you buy a package for the first time, the current stage 17 discount is applicable for you.
These attractive conditions have prompted a surge of activity among investors. We thank you for your support of the project!

A total of $ 3,000,000 needs to be raised as part of the offer. $ 1,600,000, or 53%, has been attracted out of that amount.

Therefore, we are prolonging the offer until August 31 inclusive.

We are also expanding the back office features, so it will be more convenient to take advantage of the offer:
we are introducing new-denomination $ 35,000, $ 75,000, $ 400,000 and $ 500,000 packages, as well as $ 200,000, $ 250,000, $ 300,000 packages available in 30-month installments;

we are enabling the feature of increasing fully repaid packages.
We will tell you more about the new opportunities in the coming days, as soon as they are launched in the back office.

Haven't had a chance to take advantage of our offer yet? Hurry up and increase the number of your shares in the project on the most beneficial conditions!