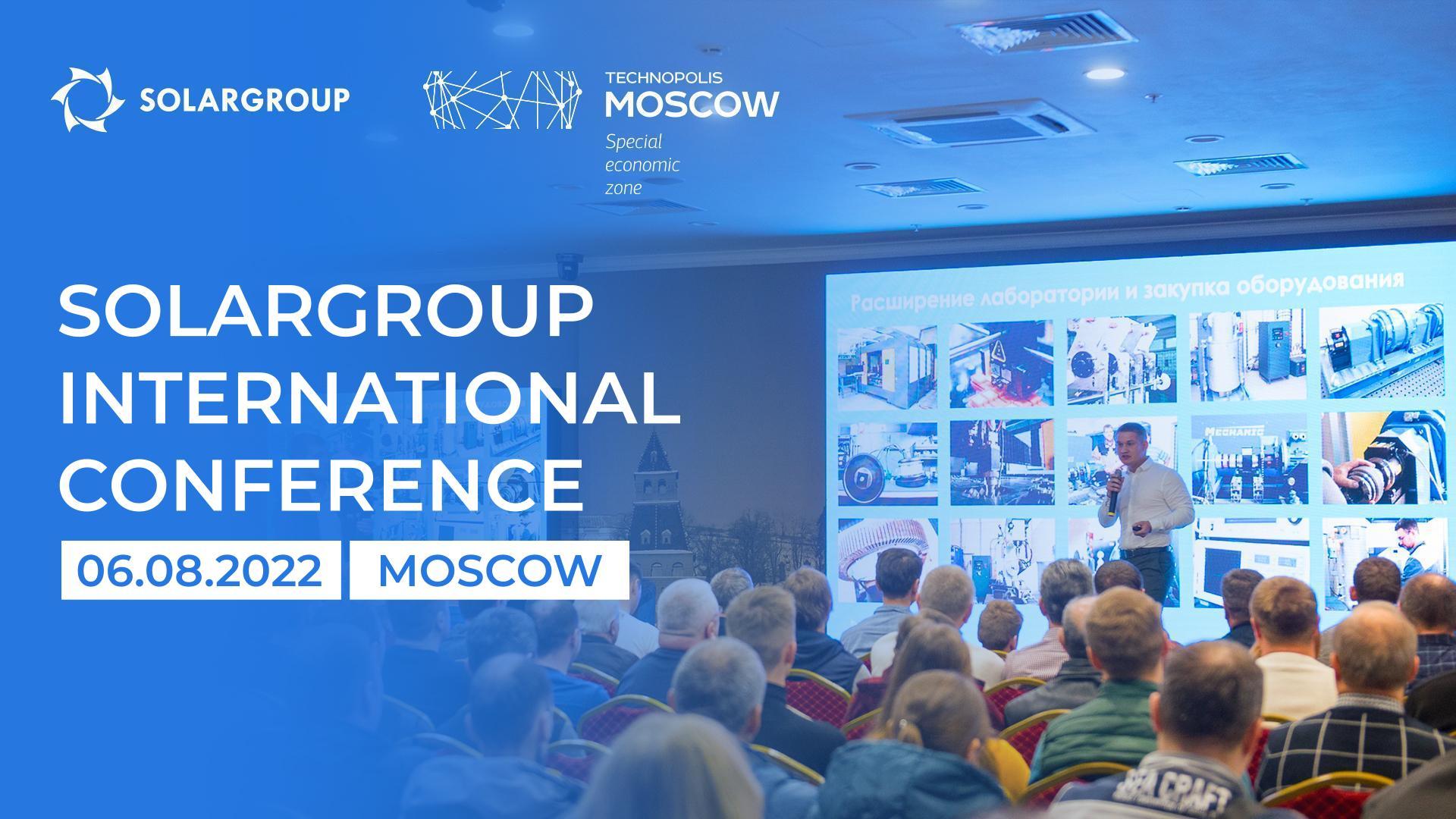 Only the first 350 will get in: registration for the SOLARGROUP 2022 International Conference is open
29 Июнь 2022
Have you already planned a trip to Moscow on August 6?

Here's the link to register and the details of the conference.

To recap, the congress center of the special economic zone "Technopolis "Moscow" will host the SOLARGROUP 2022 International Conference on August 6.

We invite you if you are the investor or partner in the project "Duyunov's motors", or if you are interested in earning profit from investing in an innovative enterprise. Within walking distance of the conference venue is the site where the "Sovelmash" design and engineering technology department is currently under construction. You will see how the D&E construction is progressing.

You will also learn the project news from the top officials of SOLARGROUP and representatives of "Sovelmash". You'll see the vehicles and electric motors with "Slavyanka", the patents, test reports and other company documents. You'll communicate with the other project participants.

The conference participation fee is $15. The proceeds will be used to build the "Sovelmash" D&E.

Only 350 people will be able to attend the conference. Hurry up and register to be among them!