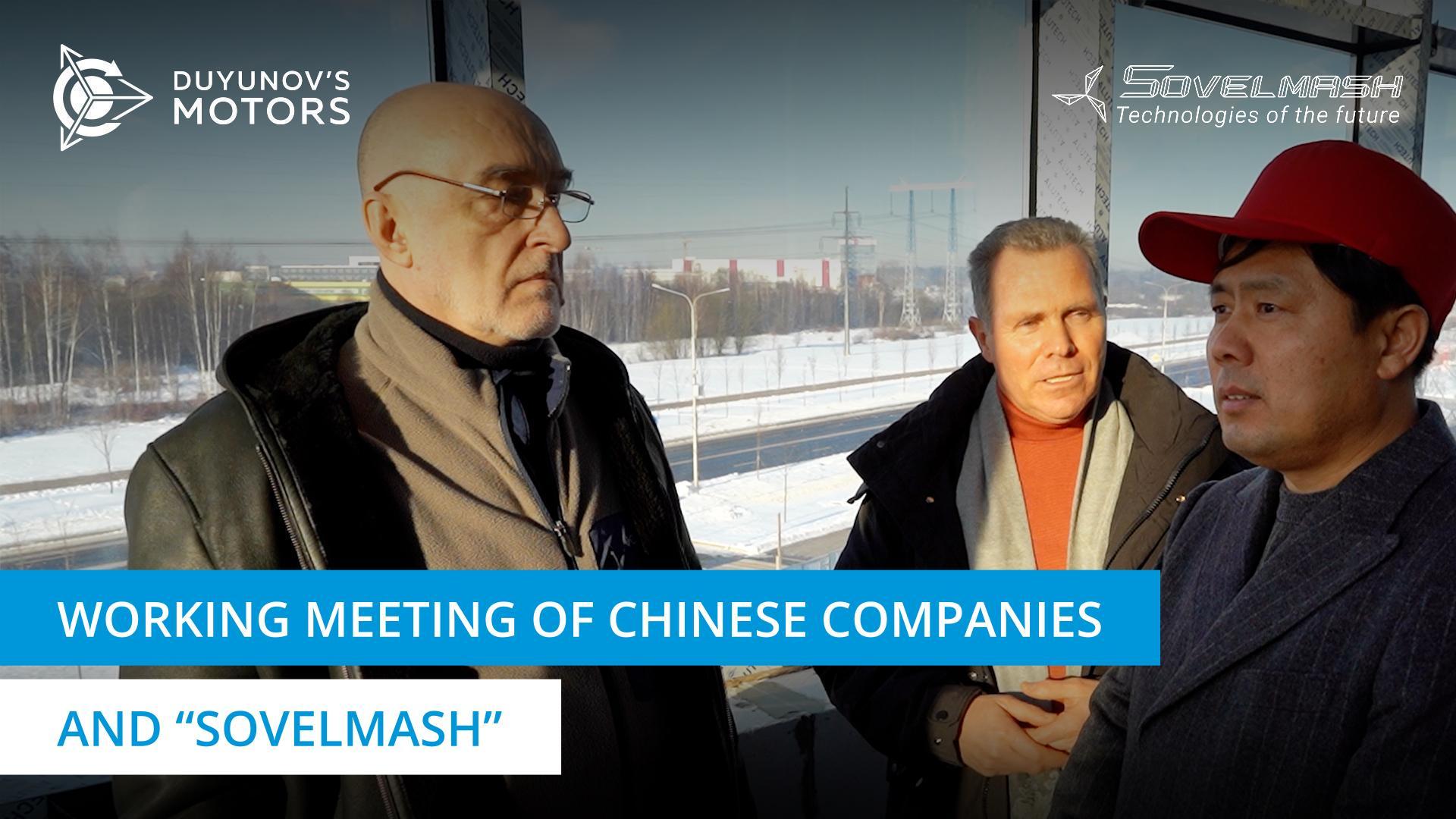 Prospects for cooperation with Chinese partners: A delegation from China visited "Sovelmash"
04 Декабрь 2022
Today, on December 2, a delegation from China led by Viktor Arestov, General Director of ASPP Weihai Technology, and Daniel Chan, Vice President of Weihai Allwin Electrical & Mechanical Tech. Co., Ltd, with which an agreement for production of angle grinders developed by Sovelmash had been signed, visited "Sovelmash".

The guests were given tours of the premises of the "Technopolis "Moscow" SEZ, the construction site where the construction of the Design and Engineering Technology Department (D&E) is underway, and the rented premises of "Sovelmash", and several working meetings have already taken place.

Weihai Allwin Electrical & Mechanical Tech. Co., Ltd is a power tools production factory. The factory cooperates with many well-known brands, including Makita, JET, Metabo, SKIL, Ryobi and many others, and has representative offices around the world.

Our partners highly appreciated a built-in drive for hand tools, a gearless lift winch and other developments of the company and expressed confidence in further productive cooperation.

In the video, the representatives of the Russian and Chinese parties raised issues of business development, production of equipment for hand tools and the release of the first pilot batch, the demand for brushless energy-efficient motors, the scale of the angle grinder market in China, and others.

Watch the video, put likes, share information with your friends and pre-order angle grinders https://td-sovelmash.ru

Enjoy watching and follow our news!