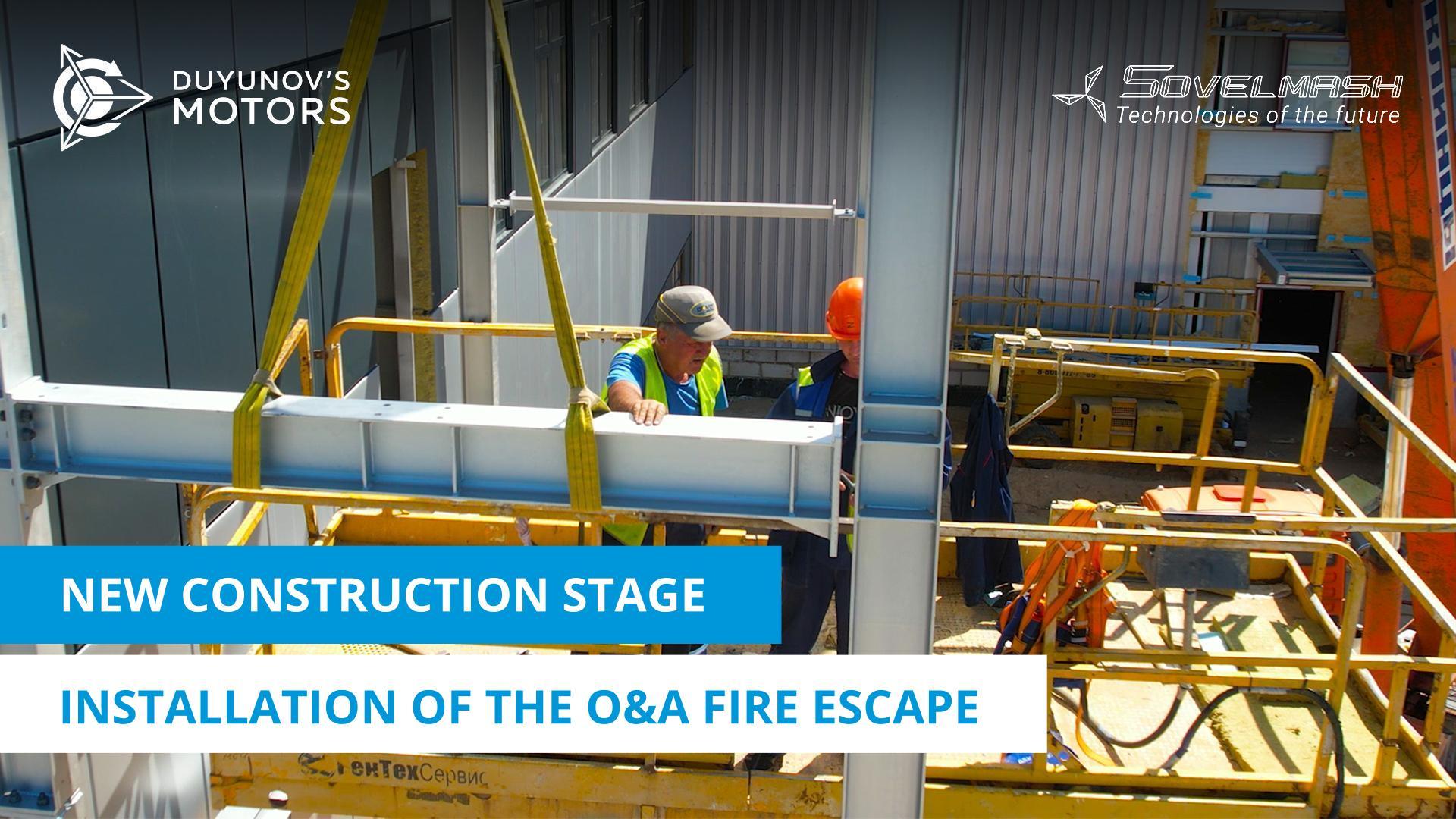 New construction stage: installation of the O&A fire escape
09 Июнь 2022
On June 8, a new work stage began on the "Sovelmash" D&E construction site - the installation of the fire escape in the office and amenity (O&A) building. In the video you can see the process of mounting the first columns.

Other tasks are also being actively performed. Casting the concrete bedding on the territory of the testing and production area for the design and engineering technology department (D&E) is in progress, the installation of building envelopes and the cladding of the outer part of the walls are underway. The builders are currently working to close the thermal envelope of the building as quickly as possible. The installation of the interior partitions on the third floor continues, and many other activities are in progress.

Enjoy watching and stay tuned for more videos on our channel!