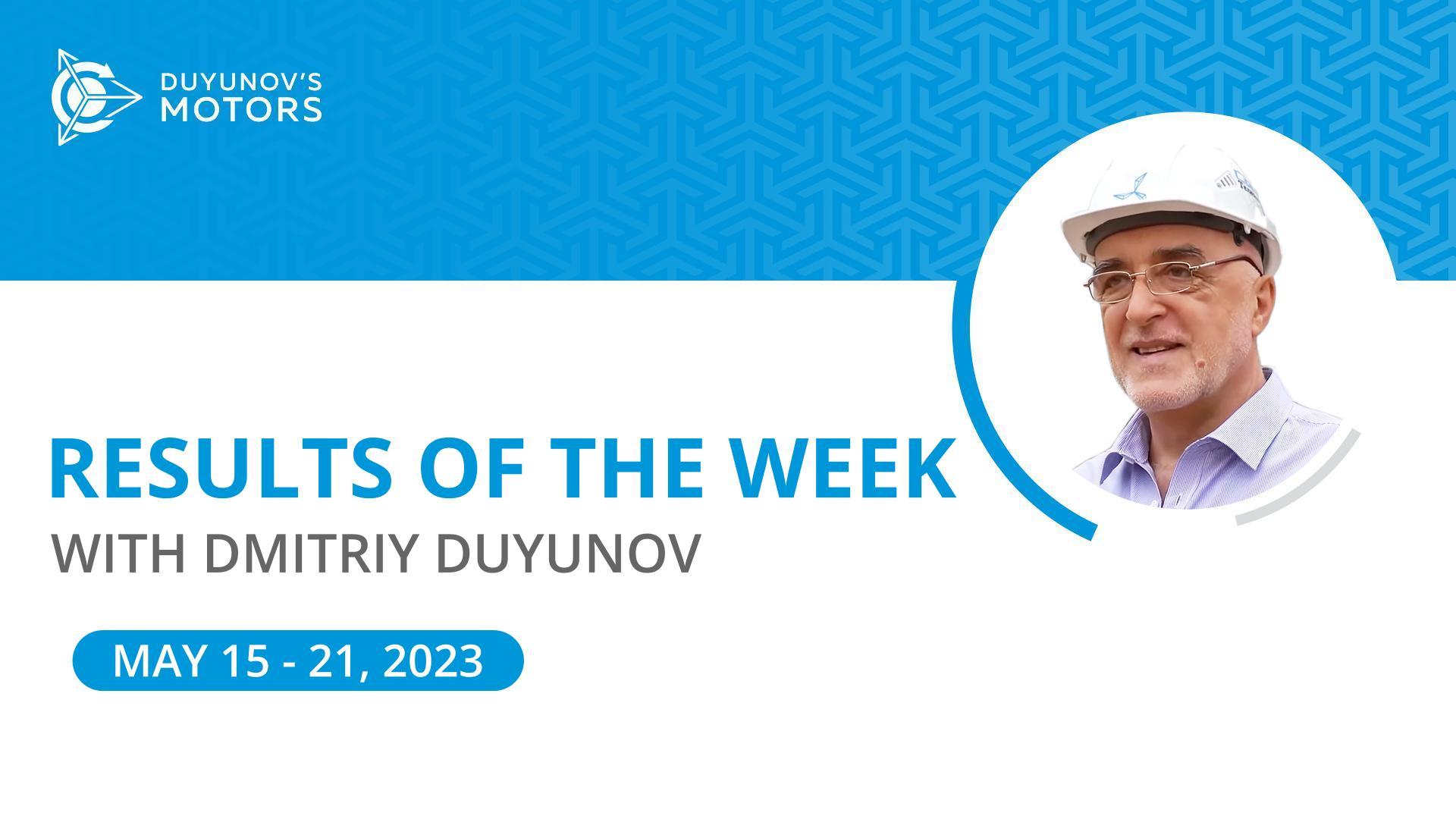 Results of the week in the project "Duyunov's motors"
22 Май 2023
The construction of the "Sovelmash" design and engineering technology department proceeded on several fronts throughout the week.

• The landscaping of the area outside the "Sovelmash" site, where the utilities had previously been installed, reached completion. The kerbs and lawn pavement were restored.
• At the D&E site, the installation of heating pipe trays and the looping of all the utilities were in progress. A new shipment of pipes was delivered.
• The engineering networks inside the building were being installed. The wires were placed in special trays.
• The finishing work was carried out on the flights of stairs.
• Preparations were underway for installing the elevators.
• The commissioning and start-up of the equipment, in particular the induction motor production line, was underway.
• A new shipment of fire-resistant metal doors and gates for the production facility arrived.

We reported on the construction progress in more detail in the video here.

A number of offers are available in the project until May 31. Let us remind about them.
+5% shares bonus for newcomers.

+5% of the top-up amount.

Hurry up and take advantage of the beneficial investment conditions!