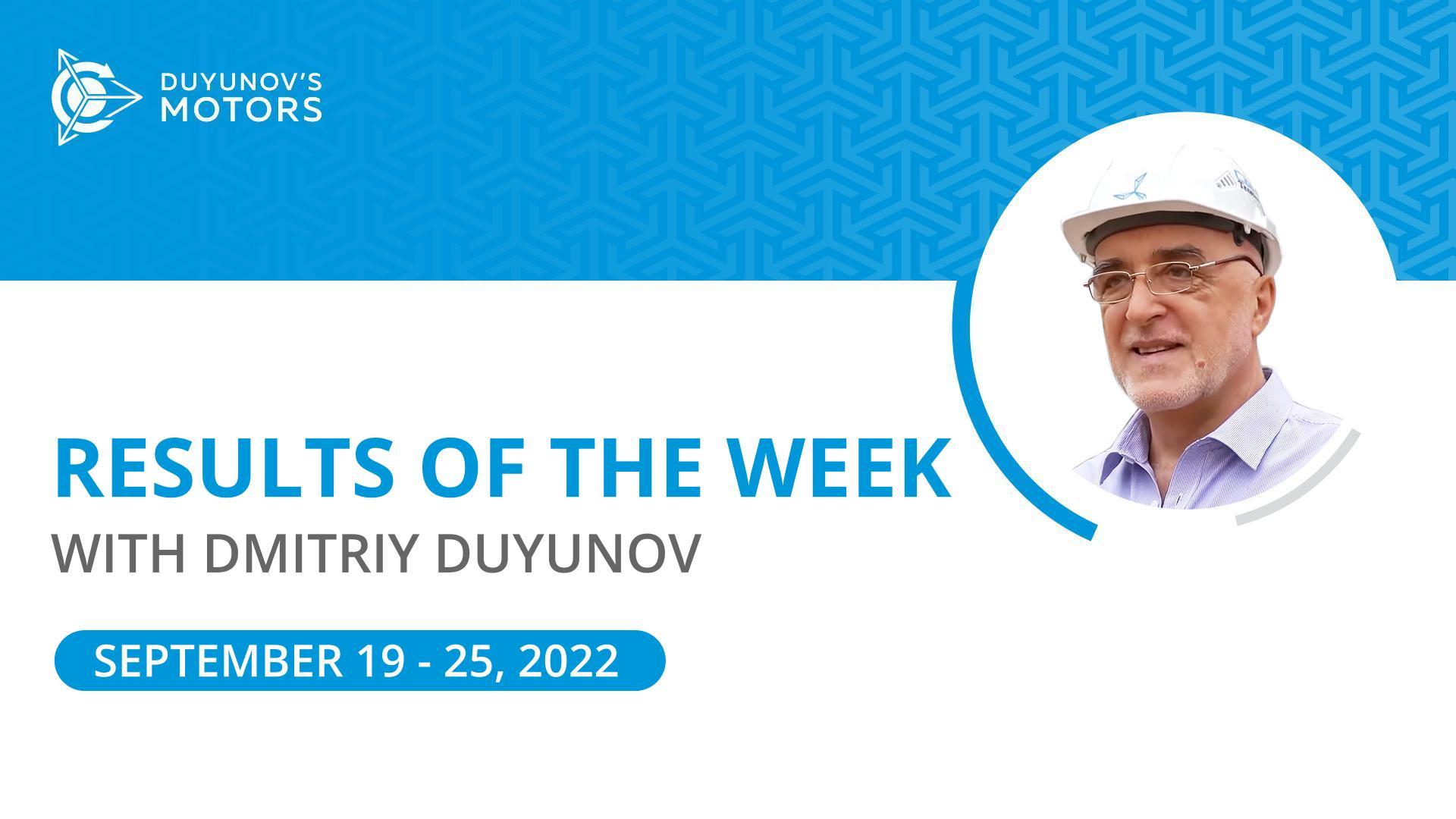 Results of the week in the project "Duyunov's motors"
25 Сентябрь 2022
Work is in full swing at the "Sovelmash" D&E construction site to form the first-level floor. Most of the waterproofing in the production and office and amenity buildings was done last week. A protective concrete layer was poured over a large area, over which the rebar was tied.

In addition, the foundations for four high-voltage transformers were poured, and so were the foundations for the motors in the anechoic chamber.

The construction workers work every day until late at night. The construction site has never seen such a rapid pace of work.

From September 21 to September 23, the "ElectroTrans 2022" exhibition was held within the Russian Public Transport Week in Moscow. "Sovelmash" exhibited motors and end products that rely on the "Slavyanka" combined winding technology:

• ASPP Weihai's Denzel Liberty-S electric motorcycle with the DA-95S motor modernized by applying by "Slavyanka" technology, which is mass-produced in China;
• gearless elevator winches;
• traction and general-purpose industrial motors;
• a boat motor;
• electric drives for hand-held power tools and much more.

For "Sovelmash", participation in the exhibition is a good opportunity to demonstrate its products, as well as the technology's applications to potential customers from the field of electric transport.

On October 16, a major offline SOLARGROUP conference will be held in Ho Chi Minh City, Vietnam. The event will be personally attended by: General Director Sergey Semyonov, Commercial Director Pavel Shadskiy, Head of Advertising and Public Relations Pavel Filippov, as well as the national partner in Vietnam Trinh Van Long.

Interest in the project is consistently high in Vietnam. That's why SOLARGROUP is holding two conferences here in October. Recall that the first one will be held on October 9 in Hanoi.

For the residents of Vietnam, such events are an opportunity to communicate with the management of SOLARGROUP, other investors and partners, to get the latest and most interesting information about the project.

Participation in the event is free of charge, the number of spots is limited. To find out more and register for the conference in Ho Chi Minh City, follow this link.