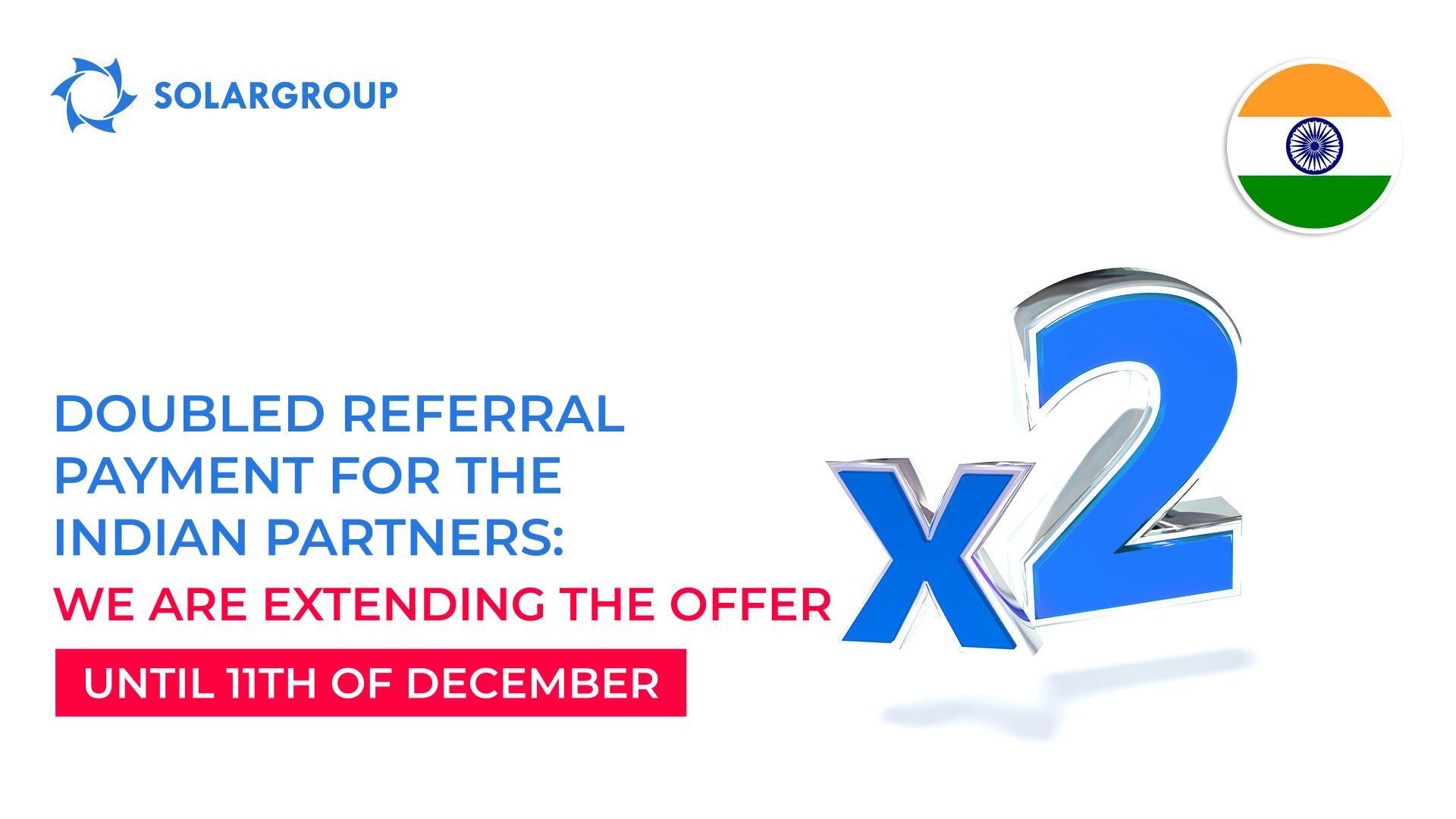 Doubled referral payment for the Indian partners: we are extending the offer until 11th of December
06 Декабрь 2022
Get twice as much in your referral payment from your structure investments on level one! Instead of getting 15-16% you get 30-32% of your investment sum.

Doubled remmuneration is awarded for any investment on level one. This means when an invester engaged by you personally:
- buys a new investment package paying in installments or as a one-off sum,
- pays the installment,
- restores the cancelled installment plan.

This offer is open only to our partners who are Indian citizens and only until 11th of December inclusively.

This offer will help you earn more, speed up the work of your partner structure and project financing.