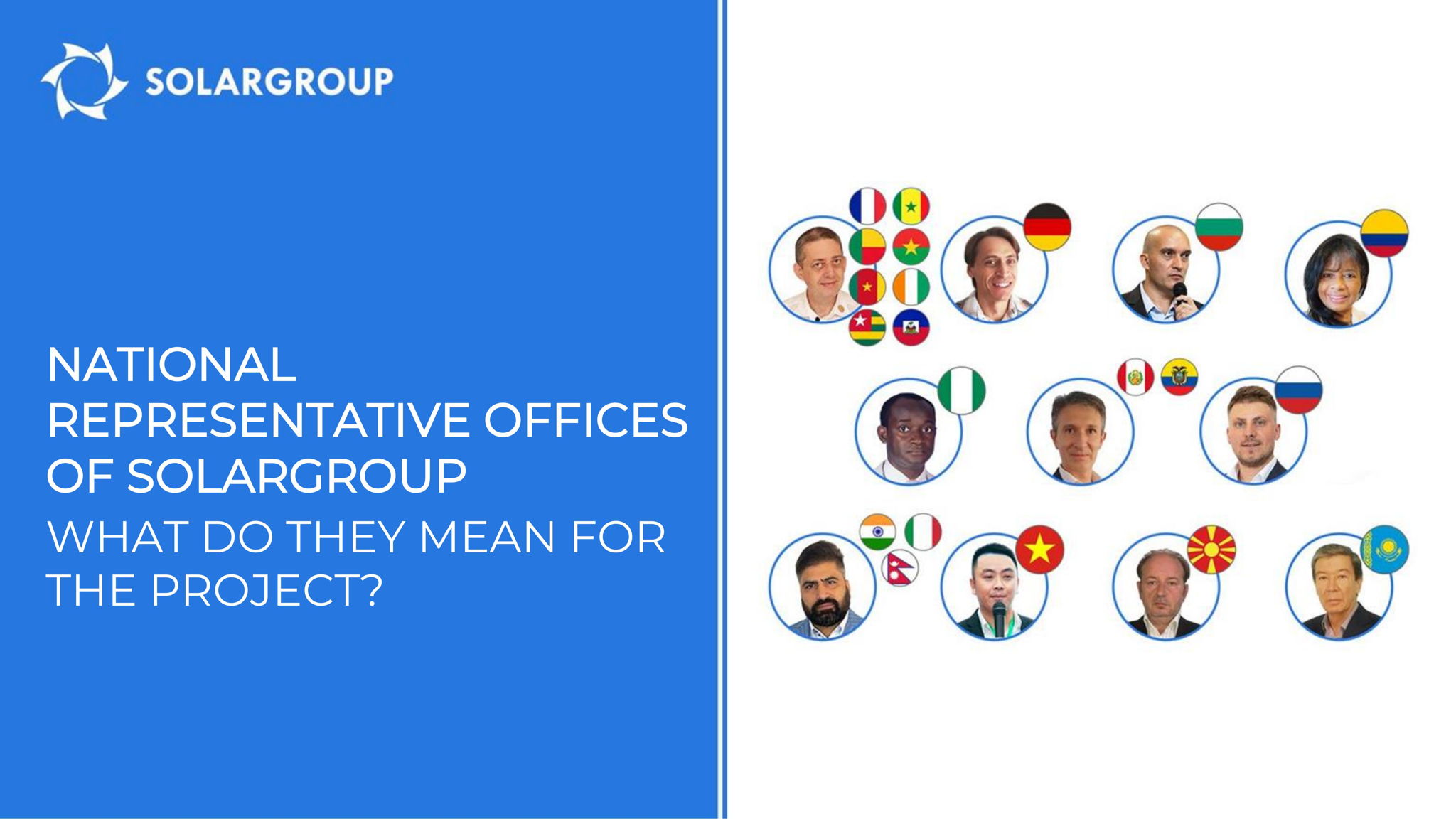 National representative offices of SOLARGROUP: what they mean for the project
02 Февраль 2023
Opening national representative offices around the world is one of the key points of SOLARGROUP's strategy.

Between 2017 and January 2023, the company opened representative offices in 24 countries in Europe, Asia, Africa and Latin America. Each of these countries has a national representative of SOLARGROUP.

It is a partner of our company responsible for promoting the project in their regions, who:

• organizes offline events,
• holds webinars and online conferences,
• administers official information sources,
• interacts with investors and partners in their country,
• is involved in planning and controlling the company's resources used in this region.

In those countries where the national representative offices of SOLARGROUP are open, information about the project is most accessible. There are teams of active partners in these countries, and live meetings and webinars are held regularly. The back office is translated into the languages of these countries.

The list of countries with the national representative offices of SOLARGROUP and contacts of national representatives are available here.

If your country does not yet have a national representative office, you can contribute to it through partnership activities. And you can become a national representative of SOLARGROUP in a new region. Actively develop the project in your country, invite new investors and partners - and the company will certainly support you!

Learn more about the development of the project in different regions of the world.