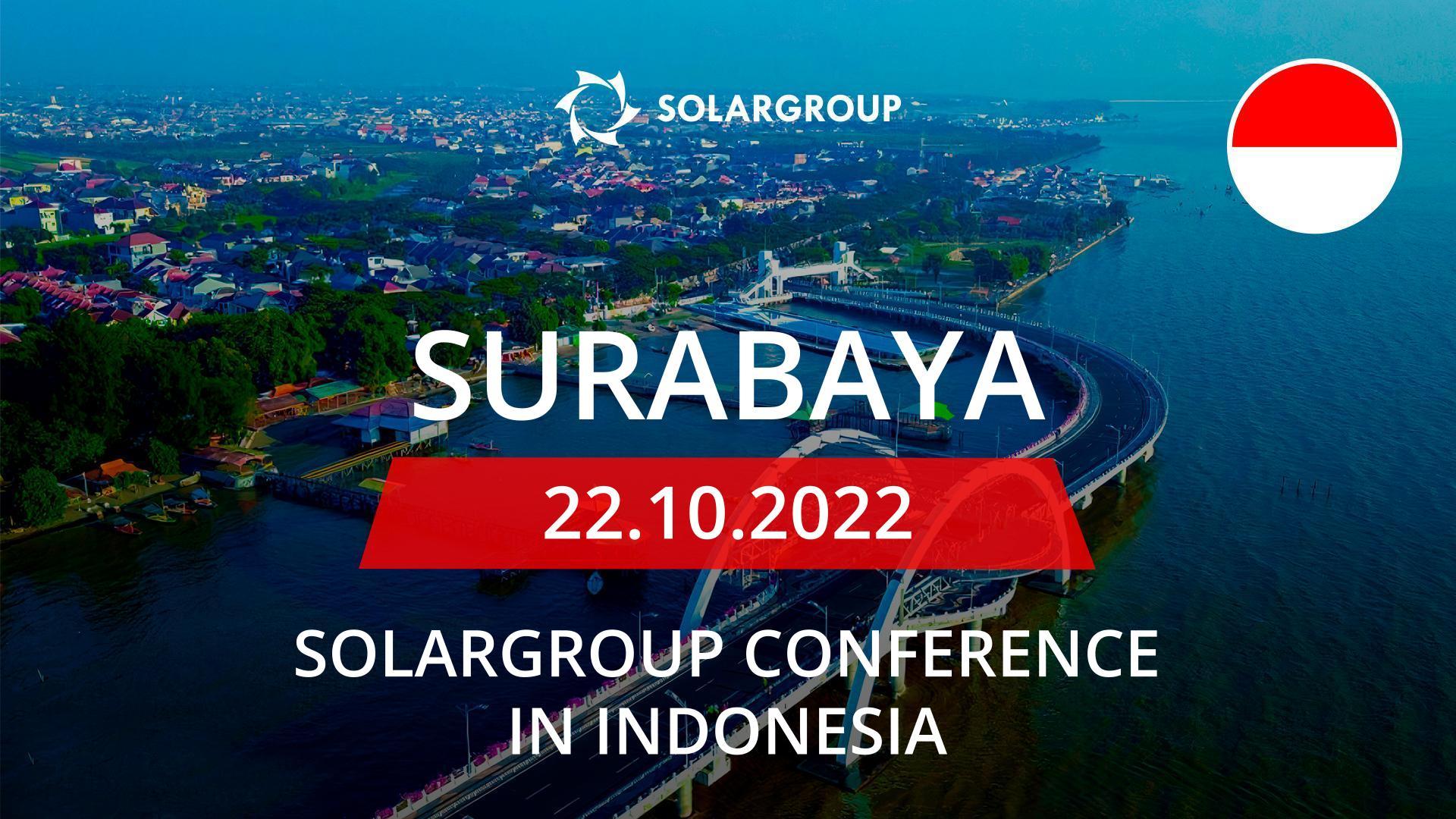 SOLARGROUP conference in Indonesia: October 22, Surabaya
26 Сентябрь 2022
The first offline SOLARGROUP conference in 2 years will be held in Indonesia. The previous one was held to celebrate opening the national representative office in the country.

Indonesia is the world's 4th largest investor in the project "Duyunov's motors" by the investment amount. More than 6,000 project participants and more than 2,300 investors reside here.

For them, the SOLARGROUP conference is an opportunity to:
• communicate with the company's top officials and other project participants,
• find out how the project is developing and how the construction of the "Sovelmash" D&E is progressing,
• see examples of practical applications for the "Slavyanka" technology, including combined winding motors,
• learn insider information about the company's plans.

The event will be personally attended by SOLARGROUP's top managers:
• Commercial Director Pavel Shadskiy,
• Head of Advertising and Public Relations Pavel Filippov.
As well as the national representative of SOLARGROUP in Indonesia Laura Guinta.

A video conference presentation is planned to be made by Victor Arestov, General Director of ASPP Weihai, who successfully applies the "Slavyanka" technology in vehicles.

The conference in Indonesia will be held on October 22. Guest registration begins at 10:00 local time.

WHERE: Sheraton Surabaya Hotel & Towers
Jalan Embong Malang, 25 – 31, Surabaya, 60261
T. 62 31 5468000 F 62 31 5467000
Sheraton Ballroom 1 (L floor)

The admission price is $ 5.
The number of spots is limited: only 100 people will be able to participate.
Register by following the link.

Hurry up to become a participant of the largest event devoted to the project in your country and invite your friends and partners from Indonesia to the conference!