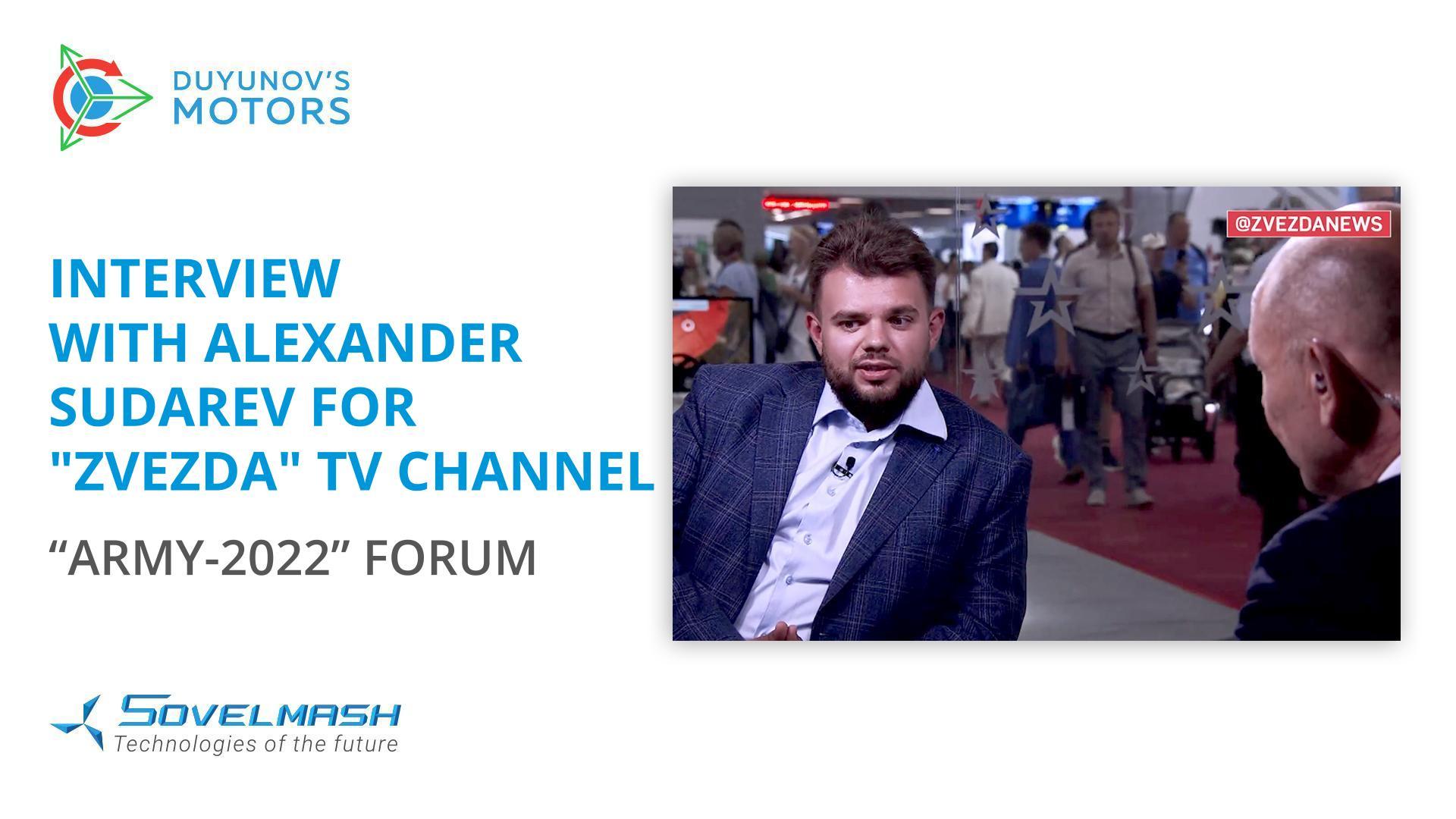 Interview with Alexander Sudarev for "Zvezda" TV Channel | "Army-2022" Forum
17 Август 2022
At the currently ongoing international military and technology forum "Army-2022", the media attention is riveted on Russian innovations, including electric motors by "Sovelmash".

The official media sponsor of the forum, "Zvezda" TV channel, invited Alexander Sudarev, deputy general director for public relations at "Sovelmash", to its studio to learn more about the "Slavyanka" technology and developments with its application.

Alexander answered the host's questions and spoke about:

• what developments the company is exhibiting at the forum,
• the advantages of the technology,
• what innovative activities the "Sovelmash" design and engineering technology department will be engaged in.

The interview is available here.

Watch and share it with your friends and partners.