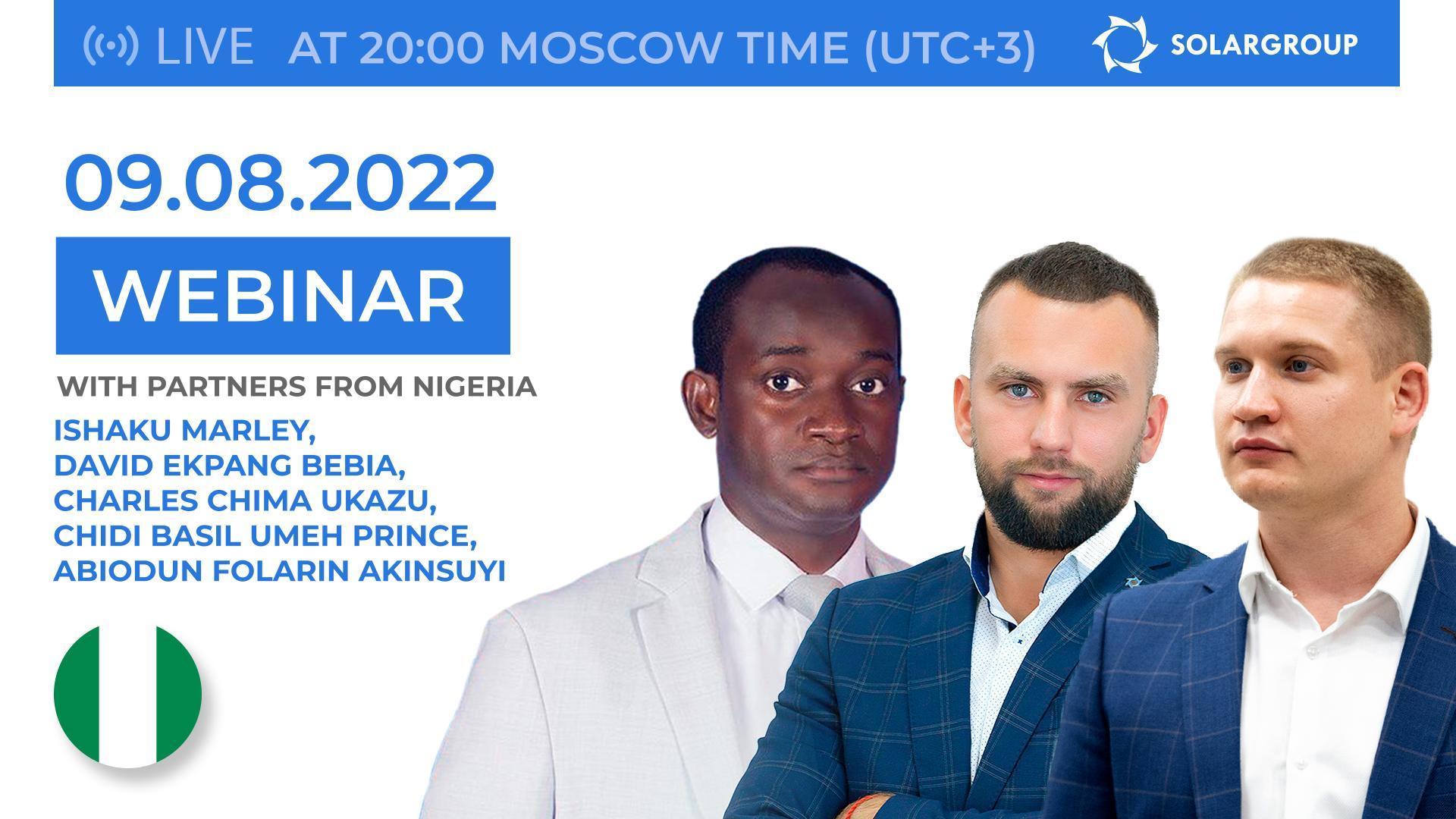 SOLARGROUP webinar including partners from Nigeria
09 Август 2022
The SOLARGROUP webinar marathon with foreign guests continues. Tonight our studio welcomes the partners from Nigeria.

The event starts at 20:00 Moscow time.

Watch the live broadcast by following the link.

The webinar participants include: national partner in Nigeria Ishaku Marley, leading partners David Ekpang Bebia, Charles Chima Ukazu, Chidi Basil Umeh Prince, Abiodun Folarin Akinsuyi.

And also the commercial director of SOLARGROUP Pavel Shadskiy and the head of public relations Pavel Filippov.

You will find out:
- what impressions the guests have of the SOLARGROUP conference in Moscow,
- what makes the project attractive to investors and partners from Nigeria,
- how the project is developing in this country.

The webinar will be of interest to all the investors and partners of the project "Duyunov's motors". You will be able to ask your questions to the guests.

Join the live broadcast!